Haynes and Boone, LLP
Legal Services | D.C., USA
www.haynesboone.com
tel: 202 654 4500 | fax: 202 654 4501
1615 L Street, N.W., Suite 800 | Washington | D.C. | 20036 | USA
---
Main Contacts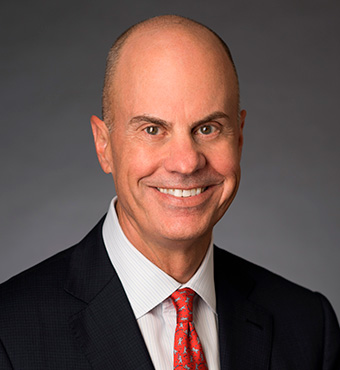 Timothy E. PowersManaging Partner
Offices
Washington, D.C. | Shanghai, China | London, England | Mexico, D.F., Mexico | Costa Mesa, California | Palo Alto, California | Denver, Colorado | Chicago, Illinois | New York, New York | Charlotte, North Carolina | Austin, Texas | Dallas, Texas | Fort Worth, Texas | Houston, Texas | Richardson, Texas | San Antonio, Texas | The Woodlands, Texas
Haynes and Boone, LLP's Overview
Haynes and Boone, LLP is an international corporate law firm with offices in Texas, New York, California, Charlotte, Chicago, Denver, Washington, D.C., London, Mexico City and Shanghai, providing a full spectrum of legal services in energy, technology, financial services and private equity. With more than 550 lawyers, Haynes and Boone is ranked among the largest U.S.-based firms by The National Law Journal, The American Lawyer and The Lawyer.
Notable

Articles
New York City Enacts Law Affecting Enforceability of Certain Commercial Lease Guaranties for COVID-Affected Businesses
Haynes and Boone, LLP, May 2020

On May 26, 2020, the Mayor of New York City, Bill de Blasio, signed a broad COVID-19 relief package into law, to supplement existing federal and state relief measures. The new legislation included several amendments to the Administrative Code of the City of New York (the "Code") that affect commercial landlords and tenants, including N.Y.C. Council Int. No. 1932-A ("Local Law 1932-A")...
Insurance Recovery During the COVID-19 Pandemic: Navigating Your Policy's Microbe and Pollution Exclusions
Haynes and Boone, LLP, May 2020

As corporate policyholders continue to submit claims to their insurers for business interruption and related losses sustained from the COVID-19 pandemic, insurers appear to be denying such claims routinely where the policies at issue contain exclusionary language specific to viruses — whether in stand-alone virus exclusions or other types of exclusions. As an initial matter, the mere inclusion of the word "virus" in any policy exclusion does not mean that the exclusion applies to COVID-19-related losses. The specific wording of the exclusion and context are critical...
Press
Haynes and Boone Releases Fall 2019 Energy Roundup and Borrowing Base Redeterminations Survey
Haynes and Boone, LLP, October 2019

Haynes and Boone, LLP today released its Fall 2019 Energy Roundup, a comprehensive report on the state of the energy industry, as well as updates to several other key energy-related reports...
Energy Bankruptcy Reports and Surveys
Haynes and Boone, LLP, September 2019

Haynes and Boone's Energy and Restructuring Practice Group lawyers have been helping clients navigate the ups and downs in the oil and gas sector for more than four decades. With the slump in commodity prices persisting, our lawyers are closely following recent industry developments and have prepared several useful reports for industry participants, including borrowers, lenders, private equity firms and investment funds, and others. These include: Oil Patch Bankruptcy Monitor, which includes details on oil and gas producers that have filed for bankruptcy since the beginning of 2015 - most recent update: September 30, 2019. All press submitted by Haynes and Boone, LLP
© Haynes and Boone, LLP, 2020