---
Main Contacts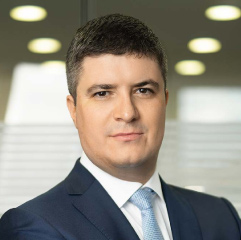 Darko JovanovicSenior Partner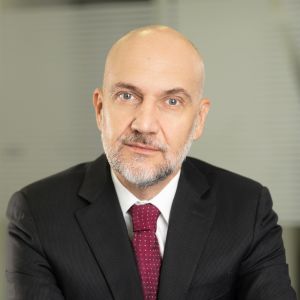 Milos VuckovicSenior Partner
Karanovic & Partners's Overview
We are a regional legal practice in Southeast Europe with tradition spanning two decades and cooperating offices in Serbia, Croatia, Slovenia, Montenegro, Macedonia and Bosnia and Herzegovina. With more than 100 attorneys at law cooperating across the region, we take pride in our work, dedication and understanding of our client's industries and needs.

We work with some of the most respected and reputable businesses in the world, banks, as well as governments, state-owned entities, startups and NGOs. We see our clients as long-term partners. We focus on straightforward solutions and tailor-made advice. Lawyers cooperating with us are fully immersed in our clients' culture and industry to ensure that the work is delivered intelligently and reliably.

For us, excellence is a must. We are reliable, adaptive and fast, operating under the "one team" principle, and combining our regional reach and local know-how to deliver coordinated legal advice necessary for achieving our clients' goals
Year this Office was Established: 1995
Lawyers Worldwide: 100
Languages: Bosnian, Croatian, English, French, German, Italian, Macedonian, Montenegrin, Russian, Serbian, Slovenian
Notable
Articles
New COVID-19 State Guarantee Scheme for EUR 2 Billion Loan
Karanovic & Partners, April 2020

As part of a package of economic measures worth EUR 5.1 billion, the Serbian Government adopted a decree on 16 April 2020 establishing a guarantee scheme for loans to be provided by local banks to businesses to reduce the effects of the COVID-19 pandemic (the "COVID-19 Guarantee Scheme"). General Information on the Guarantee Scheme COVID-19 Guarantee Scheme provides for a framework under which the state will act as a guarantor for the benefit of Serbian banks that extend loans for liquidity financing and working capital to businesses during 2020 to deal with negative economic and financial consequences of the COVID-19 pandemic...
Debt Securities - Serbia Changes Rules for the Issuance of Debt Securities
Karanovic & Partners, April 2020

The Government of Serbia adopted the Regulation on the Procedure for Issuance of Debt Securities ("Regulation"). This is one of the economic measures presented to reduce the negative effects caused by the COVID-19 pandemic and an attempt to support the economy of Serbia. The Regulation entered into the force on 10 April 2020. The Regulation introduces certain changes regarding debt securities' issuance – with the intention to simplify this process...
Press
Franka Baica Promoted to a Partner
Karanovic & Partners, June 2020

It is our utmost pleasure to announce our newest Partner*, Franka Baica. Franka is an experienced attorney at law practicing in Croatia. She focuses her practice on domestic and cross-border M&A and real estate projects on the market, advising clients on all matters within share deal and asset deal transactions. She also regularly advises clients on all matters related to corporate law with a particular focus on company law and corporate governance issues and has an extensive background in various banking and finance matters. Franka demonstrated her legal expertise while working on numerous significant cross-border M&A and real estate projects on the market...
Dragan Karanovic Appointed as the New Managing Partner
Karanovic & Partners, February 2020

Karanovic & Partners is pleased to announce the appointment of Dragan Karanovic as the new managing partner of the firm. Founding partner of the firm takes over the leading position from Rastko Petaković who served as managing partner for the past 3 years. Dragan will be assisted and supported by senior partner Darko Jovanović while performing managing partner duties . Dragan has 25 years of experience and is ranked as one of Serbia's leading corporate lawyers...
More on Karanovic & Partners
Awards & Recognitions 2017 Karanoviæ & Nikoliæ won The Lawyer Award, Law Firm of the Year for Eastern Europe and the Balkans 2017 Karanoviæ & Nikoliæ won the Deal of the Year award for Serbia, given by CEE Legal Matters EMEA Emerging Leaders Award/ Legal Professional Rastko Petakoviæ & Dealmaker - Marko Ketler CEE Legal Matters / Market Maker for Serbia - Dragan Karanoviæ
© Karanovic & Partners, 2020