Garrigues
Legal Services | Spain
www.garrigues.com
tel: 34 93 253 37 00 | fax: 34 93 253 37 50
Avinguda Diagonal, 654 | Barcelona | 08034 | Spain
---
Main Contacts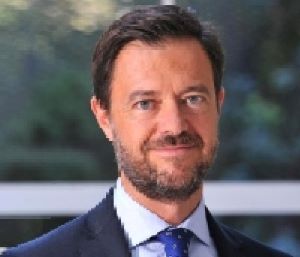 Rafael Calvo SalineroPartner
Offices
Barcelona, Spain | Brussels, Belgium | São Paulo, Brazil | Las Condes - Santiago de Chile, Chile | Beijing, China | Shanghai, China | Bogotá D.C., Colombia | London, England | Col. Juárez – Mexico City, Mexico | Casablanca, Morocco | San Isidro - Lima, Peru | Warszawa, Poland | Lisbon, Portugal | Porto, Portugal | Alicante, Spain | Bilbao, Spain | La Coruña, Spain | Las Palmas de Gran Canaria, Spain | Madrid, Spain | Málaga, Spain | Murcia, Spain | Oviedo, Spain | Palma de Mallorca, Spain | Pamplona, Spain | San Sebastian, Spain | Santa Cruz de Tenerife, Spain | Seville, Spain | Valencia, Spain | Valladolid, Spain | Vigo, Spain | Zaragoza, Spain | New York, New York
Garrigues's Overview
Garrigues is an international legal and tax services firm that provides business law advice in the main economic arenas of the global marketplace. Since its creation in 1941, the firm has been noted for its international outlook and innovative nature.

Our team is made up of two thousand people of twenty-four different nationalities who, under a single integrated management team and with the same quality standards, operate in thirteen countries across Europe, the Americas, Asia and Africa, through a well-established office and team structure. Additionally, Garrigues has international desks representing Asia-Pacific, France, Germany, India, Italy and the US.

All Garrigues professionals share the same hallmarks: empathy with the client, ongoing dedication to understanding client needs and strict compliance with ethical standards. These qualities, together with their broad experience, training and availability, make us one of the most prestigious and professional law firms in the industry.

Garrigues is one of the largest international law firms and is among the top law firms worldwide.


Notable

Professionals
Partners
---
---
---
---
---
---
---
---
---
---
Associates Belen BuisanAssociate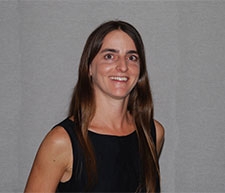 Adriana KatzAssociate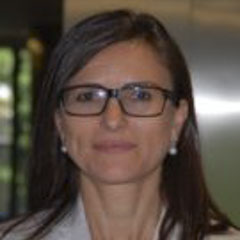 Ana UbedaPrincipal Associate
---
Tax Department
Articles
COVID-19: What Should Companies be Aware of in the Next Few Days?
Garrigues, March 2020

The global health alert triggered by the spread of the new coronavirus known as SARS-CoV-2, which causes the disease COVID-19, is creating great challenges for companies. Governments around the world are tackling the situation by approving drastic measures to try to mitigate the effects of the health crisis first and the economic crisis second. In this context, at Garrigues we have put together – from the standpoint of all of the practice areas of business law – an overview of the key issues that companies in Spain should take into account in the coming days and weeks...
Royal Decree-Law 8/2020 of March 17, 2020 Launches Urgent and Extraordinary Measures to Confront the Impact and Social Impact of COVID-19
Garrigues, March 2020

The March 18, 2020 edition of the Official State Gazette has published Royal Decree-Law 8/2020 of March 17, 2020 on urgent and extraordinary measures to confront the economic and social impact of COVID-19. The decree-law comes into force on its publication date, for a one-month term, and allows this term to be extended. The adopted measures cover many different fields of business activity. Below is a summary of the main measures classified by area...
Press
Garrigues hires two new partners in Mexico
Garrigues, January 2016

Lawyers Gerardo Lemus and Santiago Chacón have joined Garrigues' Mexico office as partners to further consolidate the commercial and tax law practices. Gerardo Lemus, with over twenty-four years' experience, joins Garrigues' corporate/commercial law practice in Mexico from law firm Kuri Breña, Sánchez Ugarte y Aznar, S.C. An expert in corporate law, mergers and acquisitions, international finance, real estate law and telecommunications law, he is also well versed in economic competition matters. Gerardo has broad expertise in major acquisitions of shares and assets involving local and foreign companies, including private equity investment funds...
Blogs
Garrigues is the Iberian Peninsula's leading tax and legal services firm in terms of professional headcount and billings. We know the industry inside out and provide value added to each and every one of our clients.
© Garrigues, 2020