Shepherd and Wedderburn LLP
Legal Services | Scotland
www.shepwedd.com
tel: +44 (0)141 566 9900 | fax: +44 (0)141 565 1222
191 West George Street | Glasgow | G2 2LB | Scotland
---
Main Contacts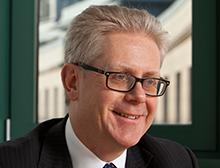 Paul HallyPartner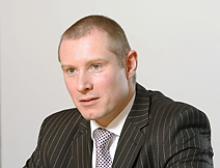 Paul CarlylePartner
Shepherd and Wedderburn LLP's Overview
Shepherd and Wedderburn is a leading Scottish-headquartered UK law firm and the only full-service, independent Scottish legal practice of scale with a London office.

Establishing long-standing relationships of trust, rooted in legal advice and client service of the highest quality, is our hallmark.

Founded in 1768, Shepherd and Wedderburn has been at the forefront of innovation in all the key sectors of the economy – from the expansion of Edinburgh's financial services sector to, more recently, our work with Scotland's first tech unicorn and on landmark clean energy projects. Our focus has always been firmly on the future, and on ensuring we maintain our proud tradition of supporting innovation, economic growth and international commerce.

Our lawyers are currently advising organisations active in more than 120 overseas jurisdictions and we are privileged to work with organisations and individuals in Scotland, the UK and abroad who are leaders in their industries and sectors.

Shepherd and Wedderburn is a people business that values and rewards the contribution of colleagues across the firm. We are proud of our inclusive and collaborative culture, both internally and when working with clients, and are committed to encouraging and supporting diversity and social mobility.
Year this Office was Established: 1997
Lawyers Worldwide: 310
Languages: Farsi, French, German, Greek, Italian, Malay, Punjabi, Spanish, Urdu and Welsh
Notable

Articles
Happy Birthday GDPR – One Year On
Shepherd and Wedderburn LLP, May 2019

According to statistics released by the European Commission earlier in 2019, the term "GDPR" amassed more Google searches than either Beyoncé or Kim Kardashian during the month of May 2018. Now that "GDPR" has become a household term, what have we learntin the 12 months since the introduction of the GDPR? 1. Fines and complaints The significant penalties that could be imposed under the new GDPR regime (the higher of €20m or 4% of worldwide turnover) grabbed the headlines but regulators have been slow on the uptake...
The Perils of Dying Without a Will
Shepherd and Wedderburn LLP, May 2019

Recent research from the insurer Royal London found more than half of the UK adult population has not made a will, and a quarter of those have no intention of making one. Death, it seems, remains something of a taboo subject in the UK. This is in stark contrast to some other countries, such as Mexico, where each year the population celebrates Día de los Muertos, or the Day of the Dead. For many in Britain it would appear putting one's affairs in order is somehow a signal to the Grim Reaper they are ready to shuffle off this mortal coil...
Press
Shepherd and Wedderburn Opens Office in the Republic of Ireland
Shepherd and Wedderburn LLP, July 2019

Shepherd and Wedderburn has opened an office in the Republic of Ireland to ensure continuity of service to clients across the EU post-Brexit. The office, in the heart of Dublin's business district, will allow the firm's lawyers to continue to support clients with their European legal requirements - including European intellectual property and competition matters - when the UK leaves the EU. The firm will also be able to enhance its support to existing clients in Ireland and those establishing a presence there...
Shepherd and Wedderburn advise Gatehouse Bank in multi-million pound Shariah-compliant deal
Shepherd and Wedderburn LLP, July 2019

Shepherd and Wedderburn advised Gatehouse Financial Group on a multi-million pound Shariah-compliant deal to acquire The Mint office building in Leeds. The Shepherd and Wedderburn team, comprising Carl Powlson (Corporate Finance); Jonathan Rickard (English Property Unit); Scarlett Leigh (English Property Unit); Stephen Miller (Corporate Tax); Peter Alderdice (Banking and Finance); Neil Campbell (Banking and Finance); and John Morrison (Corporate Finance); advised Gatehouse, who in turn were acting for investors, in the acquisition from pan-European institutional investor, Patron Capital...
© Shepherd and Wedderburn LLP, 2019