Dykema
Legal Services | Michigan, USA
https://www.dykema.com/
tel: 517 374 9100 | fax: 517 374 9191
Capitol View | Lansing | Michigan | 48933 | USA
---
Main Contacts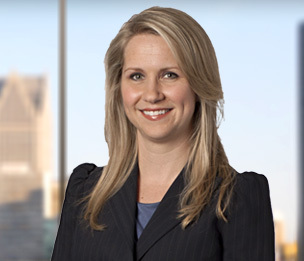 Lisa A. BrownMember
Offices
Lansing, Michigan | Los Angeles, California | Washington, D.C. | Chicago, Illinois | Ann Arbor, Michigan | Bloomfield Hills, Michigan | Detroit, Michigan | Grand Rapids, Michigan | Minneapolis, Minnesota | Austin, Texas | Dallas, Texas | McAllen, Texas | San Antonio, Texas
Dykema's Overview
Dykema, with more than 400 attorneys and professionals, is a leading national law firm with a Midwest heritage that has been serving clients for more than a century. The firm, with offices in California, Illinois, Michigan, Minnesota, Texas and Washington, D.C., is recognized as one of the top law firms in the United States. Dykema is a strategic partner and the firm of choice for many Fortune 500, middle-market and startup companies that are attracted to the firm's sophisticated practices, focus on practical solutions, quality lawyers and commitment to providing value.

What sets Dykema apart from other firms in the market is its unique value equation which includes a commitment to dedicated client service teams; flexible billing to create financial predictability and accountability; lower cost structure; and advanced technology and communication strategies. Using a value-focused business model, Dykema's full-service capability delivers results for sophisticated purchasers of legal services who increasingly demand alternative and more efficient ways of streamlining their legal work without sacrificing their bottom line.

The firm's attorneys and government policy advisors have experience in a broad range of government, corporate and private practice positions in top-tiered companies and organizations. At our core are attorneys and other professionals who are nationally recognized leaders in their area of practice.

Driven by the needs of its clients, Dykema has extended its platform nationally by developing national practices in the following areas: automotive litigation; biotechnology and life sciences; consumer financial services litigation; consumer product safety and compliance; energy and electric distribution; health care; infrastructure finance; intellectual property litigation and pharmaceutical and medical device litigation.

Notable

Articles
PPP Loan Forgiveness and Review: Key Observations - Part II
Dykema, May 2020

The SBA issued anInterim Final Rule("IFR") regarding PPP loan forgiveness on May 22, 2020, to supplement thePPP Loan Forgiveness Applicationand instructions issued one week earlier. While the new IFR did not provide a great deal of new guidance, below is a list of our key observations, which supplements our prior observations on the application itself, which are repeated at the end of this Alert. We understand that the SBA plans to issue additional FAQs regarding loan forgiveness that hopefully will address some of our open questions. On May 22, 2020, the SBA also issued an IFR on the All articles submitted by Dykema
Press
Dykema Successfully Defends KIA Motors in Product Liability Suit
Dykema, January 2020

Dykema, a leading national law firm, successfully defended Kia Motors America, Kia Motors Corporation, and Kia Motors Manufacturing Georgia (collectively, "KIA") in a product liability case in the Superior Court of Los Angeles. After a 17-day trial, and after deliberating for just 90 minutes, on February 13, 2020, a jury returned a defense verdict in favor of KIA. Plaintiffs were seeking more than $87M in damages. In May 2018, plaintiffs filed an instant action claim against KIA following an automotive accident that occurred in May 2017 involving a 2016 Kia Optima...
Dykema's Automotive Industry Group Named "Practice Group of the Year" by Law360
Dykema, January 2020

Dykema, a leading national law firm, is proud to announce that its Automotive Industry Group was recognized as a "Practice Group of the Year" in Transportation Law for 2019 by Law360. Dykema was one of only five firms selected nationwide. Now in the program's 10th year, the Law360 Practice Group of the Year awards honor the law firms behind the litigation wins and major deals that resonated throughout the legal industry in the past year. In its announcement, Law360 stated that 85 law firms from a total of 776 submissions were selected as honorees across various practice areas with an eye toward both landmark matters and general excellence...
© Dykema, 2020