Veirano Advogados
Legal Services | Brazil
http://www.veirano.com.br
tel: +55 21 3824 4747 | fax: +55 21 2262 4247
Av. Presidente Wilson | Rio de Janeiro | 20030-021 | Brazil
---
Main Contacts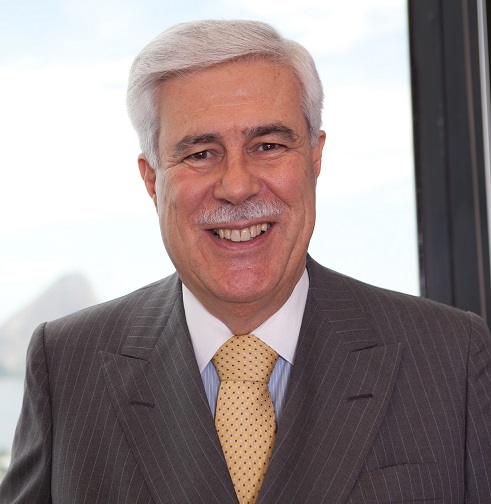 Ronaldo Camargo VeiranoFounding Partner
Veirano Advogados's Overview
Veirano Advogados is a full-service law firm engaged in a challenging and highly sophisticated national and international practice. Founded in 1972, the firm has over 36 years of practice in business law. With 215 attorneys, Veirano Advogados ranks today among the top law firms in Brazil, with offices in Rio de Janeiro, Sao Paulo, Porto Alegre and Brasília.

Aching in a broad range of legal matter related to business activities, Veirano Advogados's goal is to deliver individualized solutions to each client on a timely and cost effective basis, by analyzing and identifying the needs of each one of its clients.

The firm's team is very experienced in handling complex legal cases and transactions, providing innovative and commercially sound solutions that add value to clients' business, while ensuring proper risk assessment and allocation.

Veirano Advogados's approach consists in identifying and assembling the right team of attorneys to handle each project. Legal services are managed by a supervising partner who identifies and coordinates the services of other professionals with the appropriate expertise to fulfill the different types of assignments.

The office represents a highly diverse group of clients in various industries. Due to Veirano's history and the background of its members, our lawyers have developed a profound understanding of the demands and needs of national and international clients, which is reflected in the firm's commitment to timeliness and flawless execution. The firm strives to provide responsive, creative, effective service and enjoys the challenges posed by many clients who are leaders in their respective industries and, as such, expect the highest levels of performance and delivery.

Year this Office was Established: 1972
Number of Offices Worldwide: 4
Lawyers Worldwide: 235
Languages: Portuguese, English, French, German, Italian and Spanish
Notable

Articles
Extension of the Brazilian PTO Project to Eliminate its Patent Backlog
Veirano Advogados, April 2021

The INPI (Brazilian PTO) published Ordinance/INPI/PR No. 21, of March 26, 2021, which extends the Backlog Combat Project aiming at reducing the number of invention patent applications pending decision. The ordinance came into force on April 1st, 2021, and targets patent applications filed between Jan. 1st, 2017 and Dec. 31st, 2017. As stablished in the aforementioned ordinance, the preliminary official action will be issued in respect of the patent application that complies with the following requirements...
Law No. 14,132/2021 Typifies New Crime of Obsessive Persecution ("Stalking")
Veirano Advogados, April 2021

On March 31, 2021 Law no. 14,132/2021 was passed to include the crime of obsessive persecution ("stalking") in the Brazilian Penal Code, in the chapter of Crimes Against Personal Freedom, article 147-A. The new law abrogates the misdemeanor of harassment or disturbance of tranquility, until now invoked to punish stalking behavior. The applicable penalty for the misdemeanor was 15 (fifteen) days to 2 (two) months in prison, or a fine, which was often incompatible with the gravity of certain stalking behaviors, which frequently lead to health damage or deprivation of the victim´s freedom...
Press
Veirano Advogados advised Voe Tranquilo on BRL 2.8 Million Financing Round
Veirano Advogados, March 2021

Veirano Advogados advised Voe Tranquilo on Voe Tranquilo's BRL 2.8 Million Financing Round. Voe Tranquilo, founded in December 2018, is a company specialized in helping consumers who have problems with air transportation. The company believes in consumer empowerment combined with technology to reduce the bureaucracy of problem solving. Voe Tranquilo has raised BRL 2.8m by several investors such as Iporanga Ventures, Big Bets and undisclosed angel investors. Veirano Advogados advised Voe Tranquilo with a team led by partner Sergio Bronstein...
© Veirano Advogados, 2021