---
Main Contacts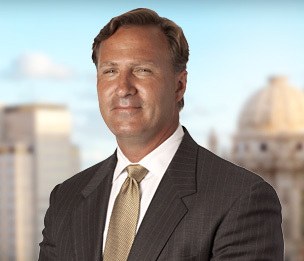 Harry N. ArgerMember
Offices
Chicago, Illinois | Los Angeles, California | Washington, D.C. | Ann Arbor, Michigan | Bloomfield Hills, Michigan | Detroit, Michigan | Grand Rapids, Michigan | Lansing, Michigan | Minneapolis, Minnesota | Austin, Texas | Dallas, Texas | McAllen, Texas | San Antonio, Texas
Dykema's Overview
Dykema, with more than 400 attorneys and professionals, is a leading national law firm with a Midwest heritage that has been serving clients for more than a century. The firm, with offices in California, Illinois, Michigan, Minnesota, Texas and Washington, D.C., is recognized as one of the top law firms in the United States. Dykema is a strategic partner and the firm of choice for many Fortune 500, middle-market and startup companies that are attracted to the firm's sophisticated practices, focus on practical solutions, quality lawyers and commitment to providing value.

What sets Dykema apart from other firms in the market is its unique value equation which includes a commitment to dedicated client service teams; flexible billing to create financial predictability and accountability; lower cost structure; and advanced technology and communication strategies. Using a value-focused business model, Dykema's full-service capability delivers results for sophisticated purchasers of legal services who increasingly demand alternative and more efficient ways of streamlining their legal work without sacrificing their bottom line.

The firm's attorneys and government policy advisors have experience in a broad range of government, corporate and private practice positions in top-tiered companies and organizations. At our core are attorneys and other professionals who are nationally recognized leaders in their area of practice.

Driven by the needs of its clients, Dykema has extended its platform nationally by developing national practices in the following areas: automotive litigation; biotechnology and life sciences; consumer financial services litigation; consumer product safety and compliance; energy and electric distribution; health care; infrastructure finance; intellectual property litigation and pharmaceutical and medical device litigation.

Year this Office was Established: 2004
Lawyers Worldwide: 400
Notable

Articles
Biden Administration To Rescind COVID-Related Travel Bans; Require Proof of Vaccination
Dykema, September 2021

In a move that should significantly ease traveling to the United States, the Biden Administration has announced plans to withdraw COVID-related geographic travel restrictions in early November. Currently, most non-citizens who have been present in any of the following countries or areas within the previous 14 days are prohibited from entering the United States without being granted a National Interest Exception: Schengen Area United Kingdom Ireland Brazil South Africa India Instead, these travelers will be required to prove they are fully vaccinated against COVID-19 and provide proof of a negative COVID-19 test within three days of boarding a United States-bound flight...
The Tax Proposals of the House Ways and Means Committee
Dykema, September 2021

On Monday, September 13, 2021, the House Ways and Means Committee released several markups of proposed legislation (the "House Tax Proposals") intended to pay for various proposed spending initiatives. Importantly, the House Tax Proposals are not entirely consistent with the "General Explanations of the Administration's Fiscal Year 2022 Revenue Proposals" (the "Green Book") released by the U.S. Department of Treasury on May 30, 2021, and in at least one respect results in an unforgivable whip-sawing of taxpayers. The purpose of this Dykema Tax Alert is to briefly summarize the House Tax Proposals as they affect businesses and their owners...
Press
Dykema Helps Man With Life Sentence Earn Release From Prison After Unconstitutional Conviction
Dykema, October 2021

Darek Hayes, a father of three, was released from prison yesterday as a result of a post-conviction plea deal approved by a court in Caddo Parish. Hayes had been serving a life without the possibility of parole sentence for possessing a firearm. He was one of approximately 1,500 people serving sentences based on convictions arising from non-unanimous jury verdicts. The Dykema team of Ted Seitz and Kyle Asher represented Hayes through the firm's pro bono involvement with The Promise of Justice Initiative (PJI). Hayes was convicted for possessing a firearm after having several previous non-violent convictions...
Ann Fillingham Elected President of National Association of Bond Lawyers
Dykema, October 2021

Dykema, a leading national law firm, announced today that Lansing-based Member Ann Fillingham was appointed to serve as President of the National Association of Bond Lawyers (NABL). NABL promotes the integrity of the municipal market through the education of its members in the laws affecting state and municipal bonds. The organization provides its members with a forum for the exchange of ideas as to law and practice, giving its members some of the tools that help them continually improve the state of the art in the field...
© Dykema, 2021