MinterEllison
Legal Services | Australia
www.minterellison.com
tel: 61 8 6189 7800 | fax: 61 8 6189 7999
Level 4, Allendale Square, 77 St Georges Terrace | Perth | Western Australia | 6000 | Australia
---
Main Contacts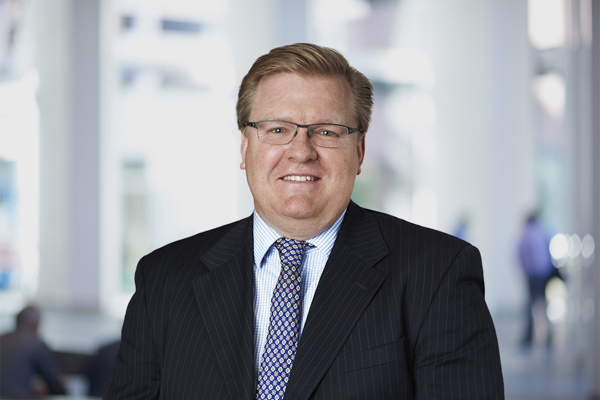 Adam HandleyPartner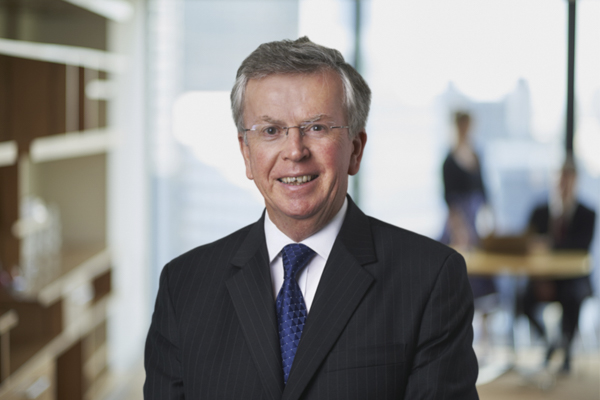 Peter BartlettPartner
Offices
Perth, Australia | Canberra, Australia | Darwin, Australia | Gold Coast, Australia | Sydney, Australia | Brisbane, Australia | Adelaide, Australia | Melbourne, Australia | Hong Kong, China | Beijing, China | Shanghai, China | London, England | Ulaanbaatar, Mongolia | Auckland, New Zealand | Wellington, New Zealand
MinterEllison's Overview
MinterEllison is one of the Asia Pacific's leading law firms. Established in Sydney in 1827, our firm today operates in Australia, Hong Kong, mainland China, Mongolia, New Zealand and the United Kingdom through a network of integrated offices and associated offices.

Our success has been driven by the vision of our partners, the in-depth industry expertise of our lawyers, and our commitment to work closely with clients to deliver seamless service wherever they need us.

We understand the challenges that businesses operating in a globalised marketplace face, and offer clients services that are multi-disciplinary and industry facing. Our deep understanding of how business is conducted in our region, local language skills, and proven track record for delivering outstanding work mean that clients access local experience and expertise that is informed by an international perspective.

MinterEllison's large and diverse client base includes blue-chip public and private companies, leading multinationals operating in the region, global financial institutions, government organisations and state-owned entities.

Our strong technical skills, underpinned by the ability to deliver commercially practical solutions that assist clients to achieve their business goals and objectives, have led to our firm's involvement in some of the Asia Pacific's most innovative and high-profile transactions.
Notable

Professionals
Partners
---
---
---
---
---
---
Of Counsel
---
---
---
Other Annette KimmittChief Executive Officer
Articles
Distressed Debt and Special Situations
MinterEllison, October 2020

Facing Australia's first recession in 30 years, Australian businesses are attempting to steer a course not only for survival but for the growth needed to be a viable long term. But alongside uncertainty comes opportunity. Our new report, prepared in partnership with Acuris, explores the key steps for companies and investors to take advantage of the opportunities – and decisive, informed and proactive action is critical. As the economic impact of COVID-19 continues to affect Australian businesses across all industries, a range of temporary government measures may be delaying inevitable restructurings and insolvencies...
A New Financial Services Landscape: Post-Royal Commission in a COVID-19 World
MinterEllison, October 2020

For the financial services sector, 2020 was to be the year of rebuilding after the royal commission reckoning of 2018-2019. But with 2020 presenting circumstances that were previously unimaginable, the sector – like the entire Australian economy – has a whole new set of challenges to face… As 2020 ticks on, the financial services industry is grappling with new challenges presented by the COVID-19 pandemic and the subsequent economic downturn. The industry's role pivoted almost overnight as the community and government required immediate support to manage COVID-19's impacts. This role will continue as Australia faces its first recession in 29 years...
Press
MinterEllison Wins Contract to Advise UK Government Free Trade Agreement Negotiations with Australia and New Zealand
MinterEllison, November 2020

The UK government has appointed MinterEllison (Australia) and MinterEllisonRuddWatts (New Zealand) in partnership with UK firm, Hogan Lovells, to advise on the negotiations of the UK-Australia and UK-New Zealand free trade agreements. "Both trade agreements are top priorities for the UK government, and will boost trade and strengthen investment post Brexit between long standing 'friends' and like-minded economies. MinterEllison and MinterEllisonRuddWatts present a unique Trans-Tasman international trade offering," said Jeremy Blackshaw, Managing Partner, International for MinterEllison. The firms will be advising on the negotiation and implementation of the Agreements...
MinterEllison Assists Nuveen in $285m Sale of Brisbane Shopping Centre
MinterEllison, May 2020

In a positive sign that COVID-19 restrictions are not adversely affecting the completion of deals, the sale of 75% of Mt Ommaney Shopping Centre in Brisbane has successfully completed. MinterEllison advised US based investment manager, Nuveen Global on the sale to existing co-owner YFG Shopping Centres Pty Ltd as trustee for the Fu Family Trust for $285 million. The deal was negotiated in March 2020, just prior to the commencement of COVID-19 restrictions and settled on 12 May 2020. The Fu Family Trust family now owns 100% of the shopping centre...
© MinterEllison, 2021