Heuking Kühn Lüer Wojtek
Legal Services | Germany
www.heuking.de
tel: +49 211 600 55 105 | fax: +49 211 600 55 100
Georg-Glock-Strasse 4 | Duesseldorf | D - 40474 | Germany
---
Main Contacts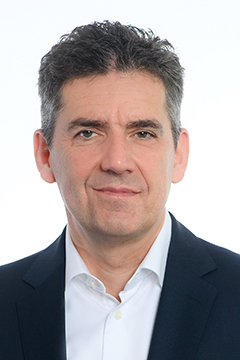 Mathias Schroeder, LL.M.Partner
Offices
Duesseldorf, Germany | Brussels, Belgium | Berlin, Germany | Chemnitz, Germany | Cologne, Germany | Frankfurt/Main, Germany | Hamburg, Germany | Munich, Germany | Stuttgart, Germany | Zurich, Switzerland
Heuking Kühn Lüer Wojtek's Overview
Heuking Kühn Lüer Wojtek is a name synonymous with competence. They are one of the major commercial law firms in Germany. About 400 specialized lawyers and tax advisers represent the interests of national and international clients. Their client list includes medium-sized and large German and international companies in all areas of the manufacturing industry, as well as trade and service industries, associations, government and public-sector organizations, and individual clients.

The firm has eight offices across Germany, as well as an office in Brussels and an office in Zurich. In addition, they work closely with partner firms in all of the key global markets.

Their legal counseling is based on substantial legal competence, excellent education and continuing legal training, extensive specialization and a comprehensive knowledge of specific industry sectors. Experienced Partners and carefully selected Associate Lawyers develop innovative solutions to complex legal problems. The firm's culture values entrepreneurial thinking on behalf of their clients, efficient and cost-effective work, and strong personal dedication. At the end of the day, their Clients' success is also their own.

Cross-border and cross-sector knowledge combined with a deep understanding of business reasoning makes it possible for them to provide clients with wide-ranging support in their negotiations and business decisions. This also applies to legal advice on company structure, business risk management, negotiation and negotiation tactics, training, crisis and insolvency counseling and corporate finance matters. The early and timely legal advice they provide enables companies to function in a legally secure manner. If conflicts arise, they seek innovative resolution avenues, for example, through ADR and mediation.


Year this Office was Established: 1971
Number of Offices Worldwide: 10
Lawyers Worldwide: 400
Languages: German, English, French, Spanish, Italian, Swedish, Dutch, Russian, Portuguese, Chinese, Japanese, Greek, Czech, Hungarian, Icelandic, Turkish
Notable

Articles
New EU Directive on Cross-border Online Distribution of Television and Radio Programmes
Heuking Kühn Lüer Wojtek, October 2019

Almost at the same time as the much-noticed and controversially discussed Directive on Copyright in the Digital Single Market (see Update IP No. 12: Agreement on the Reform of the Digital Copyright Law) and barely noticed by the public, another European Directive on copyright law was adopted...
Employment: Trends & Developments
Heuking Kühn Lüer Wojtek, October 2019

The labour and employment sector has once again seen many changes – both in terms of the initiatives of the legislator as well as changes in the way the sector works. One important change has been the implementation of the Law on Protection of Business Secrets (Gesetz zum Schutz von Geschäftsgeheimnissen – GeschGehG). The economic relevance of business secrets is very high. No company can afford to forego reasonable measures to protect its know-how, special market knowledge and its customer and sales data. For technology-intensive companies, business secrets often have a value equivalent to or even exceeding that of a patent portfolio...
Press
Swiss Hotelplan Group Acquires Tour Operator vtours
Heuking Kühn Lüer Wojtek, November 2019

With a team led by Dr. Jörg aus der Fünten, Heuking Kühn Lüer Wojtek advised the shareholders of vtours on the sale to Hotelplan Group. vtours GmbH in Aschaffenburg and vtours international AG in Switzerland will continue to operate independently. The parties agreed not to disclose the acquisition price. The transaction closed on November 12, 2019. The merger enables vtours to expand not only in Germany/Austria/Switzerland, but also throughout Europe and to benefit from joint technological know-how. All of the about 150 employees in Germany and Switzerland will be taken over...
Photonics Systems Holding GmbH acquires EPP Electronic Production Partners
Heuking Kühn Lüer Wojtek, November 2019

Stuttgart-based Partner Dr. Hermann Ali Hinderer advised Photonics Systems Holding GmbH with a team on the acquisition of EPP Electronic Production Partners GmbH. The acquisition strengthens Photonics Systems Group's activities in the electronics sector and creates the conditions for continued growth. The closing of the transaction is scheduled for the end of November 2019. A supplier in the electronics sector, EPP is headquartered in Gräfelfing. Established in 1987, the company is valued as a reliable and innovative partner by customers...
© Heuking Kühn Lüer Wojtek, 2019