Heuking Kühn Lüer Wojtek
Legal Services | Germany
www.heuking.de
tel: +49 211 600 55 105 | fax: +49 211 600 55 100
Georg-Glock-Strasse 4 | Duesseldorf | D - 40474 | Germany
---
Main Contacts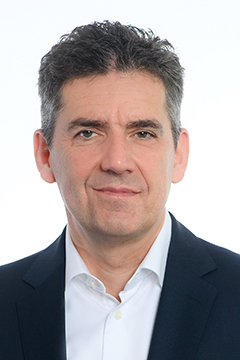 Mathias Schroeder, LL.M.Partner
Heuking Kühn Lüer Wojtek's Overview
Heuking Kühn Lüer Wojtek is a name synonymous with competence. They are one of the major commercial law firms in Germany. More than 400 specialized lawyers and tax advisers represent the interests of national and international clients. Their client list includes medium-sized and large German and international companies in all areas of the manufacturing industry, as well as trade and service industries, associations, government and public-sector organizations, and individual clients.

The firm has eight offices across Germany, as well as an office in Zurich. In addition, they work closely with partner firms in all of the key global markets.

Their legal counseling is based on substantial legal competence, excellent education and continuing legal training, extensive specialization and a comprehensive knowledge of specific industry sectors. Experienced Partners and carefully selected Associate Lawyers develop innovative solutions to complex legal problems. The firm's culture values entrepreneurial thinking on behalf of their clients, efficient and cost-effective work, and strong personal dedication. At the end of the day, their Clients' success is also their own.

Cross-border and cross-sector knowledge combined with a deep understanding of business reasoning makes it possible for them to provide clients with wide-ranging support in their negotiations and business decisions. This also applies to legal advice on company structure, business risk management, negotiation and negotiation tactics, training, crisis and insolvency counseling and corporate finance matters. The early and timely legal advice they provide enables companies to function in a legally secure manner. If conflicts arise, they seek innovative resolution avenues, for example, through ADR and mediation.


Year this Office was Established: 1971
Number of Offices Worldwide: 9
Lawyers Worldwide: 400
Languages: German, English, French, Spanish, Italian, Swedish, Dutch, Russian, Portuguese, Chinese, Japanese, Greek, Czech, Hungarian, Icelandic, Turkish
Notable

Articles
Facilitations for Circular Resolutions in the Gmbh by the Covid Mitigation Act – Overview and Open Questions
Heuking Kühn Lüer Wojtek, May 2020

The Act to Mitigate the Consequences of the COVID-19 Pandemic in Civil, Insolvency and Criminal Procedure Law ("COVID-19 Act") provides for the option of online general meetings ("virtual general meetings") for AGs [stock corporations], which numerous small and large stock corporations, including DAX-listed corporations, are already frequently using. While the COVID-19 Act does not grant the option of holding virtual shareholders' meetings to GmbHs [limited liability companies], Article 2 Section 2 COVID-19 Act provides for facilitating resolutions by way of circulation in 2020. 1...
Review Periods for Merger Control to be Temporarily Extended
Heuking Kühn Lüer Wojtek, May 2020

On April 29, 2020, the Federal Cabinet discussed a draft bill aimed at a one-time extension of the Federal Cartel Office's examination periods in the context of merger control. This exclusively affects the examination periods for merger control notifications received by the Federal Cartel Office between March 1 and May 31, 2020. Accordingly, the Federal Cartel Office should be giventwo monthsinstead of one month for the examination under Section 40(1) sentence 1 Act against Restraints of Competition as to whether full examination proceedings are to be initiated because an in-depth examination of the merger is necessary (referred to as "first phase")...
Press
WuXi Biologics Concludes Acquisition of a Drug Product Plant from Bayer
Heuking Kühn Lüer Wojtek, May 2020

With a team led by Dirk W. Kolvenbach, the globally operating WuXi Biologics group acquired a sterile filling and freeze-drying plant from Bayer AG. The transaction has now been successfully concluded. The plant is designed for filling and freeze-drying the blood clotting agent Kovaltry®. The plant is operated on the Chempark site in Leverkusen. Under the asset purchase agreement signed in January, WuXi Biologics took over operations of the plant, purchased the associated equipment and signed a long-term lease contract for the building...
Heuking Assists ATP's Insolvency Administrators in the Sale to SAG
Heuking Kühn Lüer Wojtek, May 2020

With a team led by Prof. Dr. Georg Streit, Partner at its Munich office, Heuking Kühn Lüer Wojtek advised the insolvency administrators of online auto parts dealer www.atp-autoteile.de, Volker Böhm and Dr. Elske Fehl-Weileder, both from Schultze & Braun, on the sale of the company to SAG Group. SAG will take over ATP's entire business operations and all of the about 250 remaining jobs will be saved. The sale was finalized in the course of a bidding process supervised by Deloitte Financial Advisory as part of the transferring restructuring by the insolvency administrators and is subject to approval of the cartel authorities. It was agreed not to disclose the purchase price...
© Heuking Kühn Lüer Wojtek, 2020