Heuking Kühn Lüer Wojtek
Legal Services | Germany
www.heuking.de
tel: +49 211 600 55 105 | fax: +49 211 600 55 100
Georg-Glock-Strasse 4 | Duesseldorf | D - 40474 | Germany
---
Main Contacts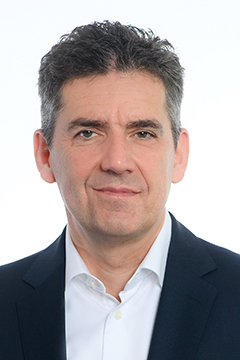 Mathias Schroeder, LL.M.Partner
Heuking Kühn Lüer Wojtek's Overview
Heuking Kühn Lüer Wojtek is a name synonymous with competence. They are one of the major commercial law firms in Germany. More than 400 specialized lawyers and tax advisers represent the interests of national and international clients. Their client list includes medium-sized and large German and international companies in all areas of the manufacturing industry, as well as trade and service industries, associations, government and public-sector organizations, and individual clients.

The firm has eight offices across Germany, as well as an office in Zurich. In addition, they work closely with partner firms in all of the key global markets.

Their legal counseling is based on substantial legal competence, excellent education and continuing legal training, extensive specialization and a comprehensive knowledge of specific industry sectors. Experienced Partners and carefully selected Associate Lawyers develop innovative solutions to complex legal problems. The firm's culture values entrepreneurial thinking on behalf of their clients, efficient and cost-effective work, and strong personal dedication. At the end of the day, their Clients' success is also their own.

Cross-border and cross-sector knowledge combined with a deep understanding of business reasoning makes it possible for them to provide clients with wide-ranging support in their negotiations and business decisions. This also applies to legal advice on company structure, business risk management, negotiation and negotiation tactics, training, crisis and insolvency counseling and corporate finance matters. The early and timely legal advice they provide enables companies to function in a legally secure manner. If conflicts arise, they seek innovative resolution avenues, for example, through ADR and mediation.


Year this Office was Established: 1971
Number of Offices Worldwide: 9
Lawyers Worldwide: 400
Languages: German, English, French, Spanish, Italian, Swedish, Dutch, Russian, Portuguese, Chinese, Japanese, Greek, Czech, Hungarian, Icelandic, Turkish
Notable

Press
Heuking Advises the Shareholders of Hausladen Fruchthandelsgesellschaft mbH on the Sale of a Majority Shareholding to Westfalia Fruit International Ltd.
Heuking Kühn Lüer Wojtek, April 2021

A team led by Dr. Mathias Schröder, Partner at Heuking Kühn Lüer Wojtek's Munich office, comprehensively advised the shareholders of Hausladen Fruchthandelsgesellschaft mbH on the sale of a majority shareholding to Westfalia Fruit International Ltd. The parties agreed not to disclose the purchase price. Hausladen Fruchthandelsgesellschaft mbH is an owner-operated family business in the fruit and vegetable sector with its own ripening facility. The company supplies well-known food retailers with high-quality fruit and vegetables. Westfalia Fruit is a multinational organization with the largest avocado-growing footprint in the world...
Heuking Clients LabCampus and Munich Airport Gain Leading Technology Company as Tenant
Heuking Kühn Lüer Wojtek, April 2021

LabCampus, a subsidiary of Flughafen München GmbH, has gained a global technology leader in autonomous driving as its first anchor tenant. Argo AI will use the facilities to develop its vehicle systems in the future. In the course of the co-operation, Flughafen München GmbH and Argo AI are jointly developing a test track covering approximately nine hectares on the airport site, including a workshop. The test track, nearby the aircraft maintenance hangars, will be used to test autonomous driving vehicles under realistic conditions in various traffic situations as of mid-2021. Argo AI will also rent space in the first LabCampus office building, "LAB 48" that is scheduled to open in 2022...
© Heuking Kühn Lüer Wojtek, 2021