MinterEllisonRuddWatts
Legal Services | New Zealand
http://www.minterellison.co.nz/
tel: 64 4 498 5000 | fax: 64 4 498 5001
Level 18, 125 The Terrace | Wellington | DX SP20009 | New Zealand
---
Main Contacts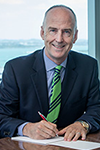 Lloyd KavanaghPartner
Offices
Wellington, New Zealand | Canberra, Australia | Darwin, Australia | Gold Coast, Australia | Sydney, Australia | Brisbane, Australia | Adelaide, Australia | Melbourne, Australia | Perth, Australia | Hong Kong, China | Beijing, China | Shanghai, China | London, England | Ulaanbaatar, Mongolia | Auckland, New Zealand
MinterEllisonRuddWatts's Overview
MinterEllisonRuddWatts is one of New Zealand's leading law firms, with offices in Auckland and Wellington. As a full-service law firm we advise our clients in a wide range of practice areas such as corporate and commercial law, mergers and acquisitions, competition and regulatory issues, finance, real estate, dispute resolution, public law, employment, and taxation.

Our lawyers work across industry sectors, specialist legal areas and offices, offering clients the benefit of their specialist expertise, industry knowledge and national support.

MinterEllisonRuddWatts was named New Zealand Law Firm of the Year at the Chambers Asia Pacific Awards 2020.

The firm is a member of the MinterEllison Legal Group, one of the largest full-service legal groups in the Asia-Pacific region, with more than 290 partners and 900 legal staff worldwide. Through an integrated network of offices in New Zealand, Australia, Asia, and the UK, our specialist lawyers support both local business and international companies with a range of services.
Notable

Articles
Urgent Overseas Investment Law Changes Announced in Response to COVID-19
MinterEllisonRuddWatts, May 2020

The New Zealand Government has announced that it is further amending the Overseas Investment Act 2005 (Act) in order to protect key New Zealand assets as the economy recovers from the COVID-19 pandemic. The key new change to be introduced by the Overseas Investment (Urgent Measures) Amendment Bill (Urgent Measures Bill) is the introduction of a temporary requirement for foreign investors to notify the Government of transactions so these can be assessed to see whether they are contrary to the national interest...
COVID-19: Practical Steps for Protecting Privacy while Contact Tracing
MinterEllisonRuddWatts, May 2020

The need to protect privacy while enabling contact tracing for COVID-19 cases is top of mind as more New Zealand businesses prepare to reopen their doors under Alert Level 2. While the basic requirements for contract tracing registers seem simple enough to follow, there are some practical steps businesses should take to ensure compliance with current privacy law. The basic requirements for contact tracing registers At Alert Level 2 businesses can have customers on their premises if they can meet public health requirements. This will include having a register in place to enable any contact tracing that becomes needed...
Press
MinterEllisonRuddWatts named as New Zealand Law Firm of the Year by Chambers
MinterEllisonRuddWatts, April 2020

Leading law firm, MinterEllisonRuddWatts, has been named New Zealand Law Firm of the Year at the Chambers Asia Pacific Awards 2020 – it's the second time the firm has held the prestigious award in four years. Andrew Poole, Chief Executive of MinterEllisonRuddWatts says: "We are delighted to be once again recognised as New Zealand's market leader, both for the work we do and our commitment to our clients. "As a firm we are focused on delivering excellent service to our clients and we are very aware of our role in supporting them to help shape New Zealand's new economy as the country recovers from the COVID-19 pandemic...
MinterEllisonRuddWatts Advises TOMRA in Acquisition of BBC Technologies
MinterEllisonRuddWatts, March 2018

Norwegian-listed company, TOMRA has announced it has acquired BBC Technologies – a Hamilton based, but globally focused, developer and manufacturer of leading fruit sorting technology. The deal sees BBC Technologies' precision grading systems and innovative punnet and clamshell filling solutions for blueberries and other small fruits join TOMRA Food's own fruit inspection and grading technology portfolio. The deal follows TOMRA's acquisition of Auckland-based fruit sorting company Compac in 2016, and is aligned with the company's strategy to invest in well-managed businesses while adding to its capability...
© MinterEllisonRuddWatts, 2020