MinterEllisonRuddWatts
Legal Services | New Zealand
http://www.minterellison.co.nz/
tel: 64 4 498 5000 | fax: 64 4 498 5001
Level 18, 125 The Terrace | Wellington | DX SP20009 | New Zealand
---
Main Contacts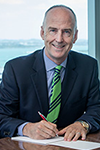 Lloyd KavanaghPartner
Offices
Wellington, New Zealand | Canberra, Australia | Darwin, Australia | Gold Coast, Australia | Sydney, Australia | Brisbane, Australia | Adelaide, Australia | Melbourne, Australia | Perth, Australia | Hong Kong, China | Beijing, China | Shanghai, China | London, England | Ulaanbaatar, Mongolia | Auckland, New Zealand
MinterEllisonRuddWatts's Overview
MinterEllisonRuddWatts is one of New Zealand's leading law firms, with offices in Auckland and Wellington. As a full-service law firm we advise our clients in a wide range of practice areas such as corporate and commercial law, mergers and acquisitions, competition and regulatory issues, finance, real estate, dispute resolution, public law, employment, and taxation.

Our lawyers work across industry sectors, specialist legal areas and offices, offering clients the benefit of their specialist expertise, industry knowledge and national support.

MinterEllisonRuddWatts was named New Zealand Law Firm of the Year at the Chambers Asia Pacific Awards 2020.

The firm is a member of the MinterEllison Legal Group, one of the largest full-service legal groups in the Asia-Pacific region, with more than 290 partners and 900 legal staff worldwide. Through an integrated network of offices in New Zealand, Australia, Asia, and the UK, our specialist lawyers support both local business and international companies with a range of services.
Notable

Articles
COVID-19 Alert Levels and the Construction Industry
MinterEllisonRuddWatts, August 2020

The COVID-19 Public Health Response (Alert level 3 and 2) Order 2020 came into force at 11:59pm on 12 August 2020, putting Auckland into alert level 3 and the rest of New Zealand into alert level 2. This is the second time New Zealand has experienced the respective alert levels, with parties more prepared and familiar with the requirements and restrictions. Under both alert levels, building and construction work can commence and continue as an essential service, provided that the required health and safety protocols (found on CHASNZ) are in place. There are two key issues currently being discussed in the construction industry...
COVID-19 "Safe Harbour" Not for Sinking Ships
MinterEllisonRuddWatts, August 2020

Director's personal liability for company tax debts On 10 July 2020, Inland Revenue issued a public ruling (the Ruling) considering the application of the asset stripping rules (under which directors and shareholders may be personally liable for company tax debts) in the context of the recently enacted exception to certain directors' duties under the Companies Act 1993 (the Safe Harbour). This Ruling will be of particular interest to company directors dealing with the economic consequences of COVID-19 and those who have already relied on the Safe Harbour. The Ruling can be viewed here, and is summarised below...
Press
MinterEllisonRuddWatts named top deal team at Australasian Law Awards 2020
MinterEllisonRuddWatts, August 2020

MinterEllisonRuddWatts' deal making skills have been applauded at this year's Australasian Law Awards. The firm was awarded New Zealand Deal Firm of the Year for its work on some of the country's most significant and iconic deals including advising Brookfield Asset Management on the New Zealand aspects of its acquisition of Healthscope – a deal that was named as both M&A Deal of the Year and the Australia Deal of the Year. The team showed its depth with two of its Corporate M&A partners, Silvana Schenone and Mark Forman receiving excellence awards as New Zealand Dealmakers, sharing recognition in this competitive category...
MinterEllisonRuddWatts moves to new PwC Tower, Commercial Bay
MinterEllisonRuddWatts, August 2020

Leading law firm, MinterEllisonRuddWatts relocates its Auckland office to a new purpose-built work space in the PwC Tower at Commercial Bay today. The firm's Auckland office, comprising 245 people, occupies three and a half floors of the new PwC Tower, joining other leading professional services firms in the 39-level office development. Chief Executive, Andrew Poole says: "Our move places us at the centre of Auckland's newest professional services hub, and our work environment has been purposely designed to support collaboration, innovation and efficiency...
© MinterEllisonRuddWatts, 2020