Hunton Andrews Kurth LLP
Legal Services | England
https://www.huntonak.com/en/
tel: 44 (0)20 7220 5700 | fax: 44 (0)20 7220 5772
30 St Mary Axe | London | EC3A 8EP | England
---
Main Contacts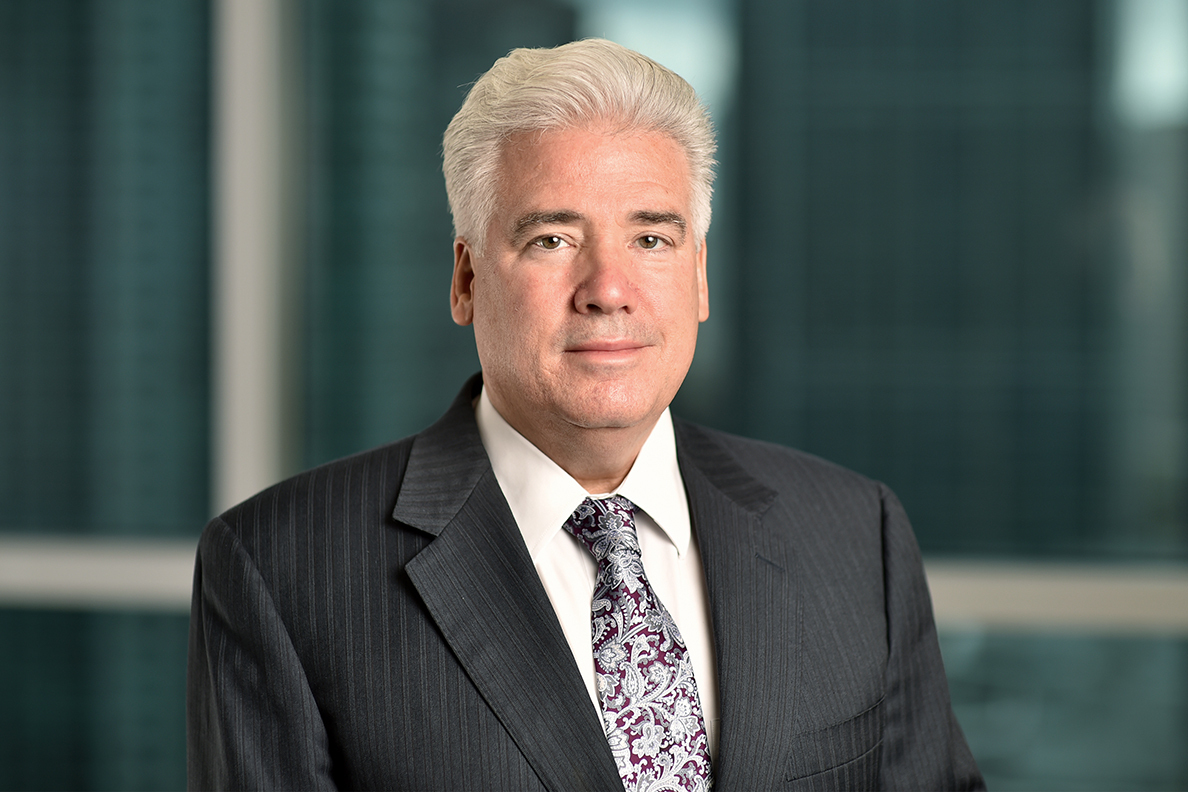 Fernando C. AlonsoPartner
Offices
London, England | Brussels, Belgium | Beijing, China | Bangkok, Thailand | Dubai, United Arab Emirates | Los Angeles, California | San Francisco, California | Washington, D.C. | Miami, Florida | Atlanta, Georgia | Boston, Massachusetts | New York, New York | Charlotte, North Carolina | Durham, North Carolina | Raleigh, North Carolina | Austin, Texas | Dallas, Texas | Houston, Texas | Houston (600 Travis), Texas | The Woodlands, Texas | Norfolk, Virginia | Richmond, Virginia | Tysons Client Center (Tysons Corner), Virginia
Hunton Andrews Kurth LLP's Overview
Established in 1999, Hunton Andrews Kurth's London office comprises 18 lawyers with experience in a wide range of legal matters. The office is located at the heart of one of the world's major financial and transactional centres, forms an integral part of the firm's international practice and is at the forefront of the firm's growing presence in new markets across the globe. The London office offers legal services under both English and US law and regularly advises on both UK and cross-border transactions.

In London, other European and US capital markets, the firm represents issuers, sponsors and underwriters in IPOs and secondary offerings, in both debt and equity securities markets. The banking and finance team advises borrowers, banks and financial institutions on secured and unsecured syndicated and bilateral credits as well as on securitisations of a range of assets, including loans, consumer receivables, real estate and hedge fund interests.

The firm's London-based energy and project finance team has advised energy companies, developers and financial institutions on acquisitions, projects, financings and trading activities. They advise on renewables projects, including waste-to-energy facilities, biomass, wind (onshore and offshore), and climate change law and policy. Firm lawyers in London are also well versed in all aspects of international oil and gas and LNG transactions as well as in resolving complex commercial disputes both relating to energy and in the wider construction and engineering fields.

The firm's strength in data protection is evident in its cadre of data protection lawyers with significant experience in developing enterprise-wide information management programs. The real estate and property finance team acts for institutional investors and property companies in the acquisition, disposal and management of investment properties, for banks and other financial institutions in property finance transactions, and for developers in property developments.

Our dedication to the community is manifested not only by a commitment to a significant pro bono practice, but also by our involvement in many local service projects.
Year this Office was Established: 1999
Lawyers Worldwide: more than 800
Notable

Articles
Year in Review: Top Insurance Cases of 2018
Hunton Andrews Kurth LLP, January 2019

2018 was a busy year for courts deciding insurance coverage disputes. Many of those decisions will shape the coverage landscape for years to come. Policyholders enjoyed their fair share of the wins, including substantial victories in areas involving social engineering to disgorgement of corporate gain. We take this opportunity to reflect on some of the year's most notable coverage decisions. Social Engineering 2018 was a banner year for decisions addressing losses resulting from social engineering phishing, spoofing and other schemes of trickery and deception. - 2nd Cir...
Lawyering Cashierless Technologies
Hunton Andrews Kurth LLP, October 2018

Brick and mortar retailers are rapidly diversifying checkout and payment methods to combat the erosion of sales to online channels and provide an improved shopping experience for consumers. From self-checkout kiosks, to store-specific mobile applications for payment, scan-as-you-go devices, and even 'just walk out' models, retailers are reinventing consumer's notions of the traditional checkout line by going cashierless. Some estimates predict that these automated technologies could account for 35% of retail sales in the next 20 to 30 years...
Press
Hunton & Williams and Andrews Kurth Kenyon Vote to Combine Firms
Hunton Andrews Kurth LLP, July 2018

Hunton & Williams LLP and Andrews Kurth Kenyon LLP combined on April 2, 2018, to become Hunton Andrews Kurth LLP. Both firms' partnerships voted overwhelmingly to approve the combination, which will create a 1,000-lawyer firm operating through 15 domestic and five international locations, making it one of the top 50 US legal practices by headcount and anticipated combined revenue. Hunton Andrews Kurth will have approximately 300 lawyers in four Texas offices, more than 200 lawyers in Richmond and more than 150 lawyers in each of New York and Washington...
Fernando Alonso Among Latin America's Top 100 Lawyers in 2017
Hunton & Williams LLP, February 2017

Partner Fernando Alonso, chairman of the firm's Latin America practice group, has been selected for inclusion in the 2017 Latin America's Top 100 Lawyers by Latinvex, for the second consecutive year. Latinvex selects leading lawyers based on a combination of factors, including recent rack record on major deals and business, prominence of firm in Latin America, as well as legal rankings from Chambers & Partners, Legal 500 and Thomson Reuters. Chambers Latin America 2017 edition recently singled out Fernando's work on Latin America-wide corporate/M&A, ranking him in the highest category, Band 1, noting that he impresses sources with his "speed, responsiveness and efficiency...
Blogs
Hunton Employment & Labor Law Perspectives
Hunton Andrews Kurth LLP
Providing innovative services and support to clients is a top priority at Hunton & Williams. We believe that delivering true value to our clients requires a multifaceted approach. Beyond traditional engagements, we look to provide tools and resources tailored to their specific needs.
Hunton Immigration and Nationality Law
Hunton Andrews Kurth LLP
The Hunton & Williams LLP Immigration practice, part of the firm's Labor and Employment Team, is concentrated in two major areas. First our work involves advising American and foreign businesses about obtaining the most appropriate temporary and permanent work visas for executives, professionals,...
Privacy and Information Security Law Blog
Hunton Andrews Kurth LLP
Global privacy and cybersecurity law updates and analysis. Computerworld magazine has named Hunton & Williams the top firm for privacy for the fourth consecutive year based on a survey of more than 4,000 corporate privacy professionals. In addition, Chambers and Partners rated Hunton & Williams the...
© Hunton Andrews Kurth LLP, 2019