Waller
Legal Services | Tennessee, USA
www.wallerlaw.com
tel: +1 615 244 6380 | fax: +1 615 244 6804
511 Union Street | Nashville | Tennessee | 37219 | USA
---
Main Contacts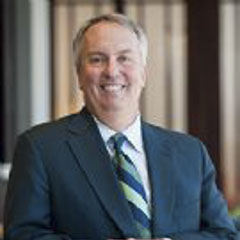 John C. TishlerPartner
Waller's Overview
Waller: delivering business solutions by combining world-class legal skills with a deep understanding of our clients' strategic objectives.

Waller helps businesses and individuals throughout the United States and abroad achieve financial and strategic goals in a wide range of transactional, regulatory and litigation matters.

Waller's deep roster of experienced business lawyers addresses the legal needs of clients in transactional matters involving mergers and acquisitions, joint ventures, divestitures, commercial finance, securities, restructuring, real estate, tax and the expansion or relocation of business operations.

A trusted advisor to many of the leading companies in the highly regulated healthcare industry, Waller has earned a national reputation for creative insight and professional commitment and is recognized as one of the nation's largest healthcare law firms by Modern Healthcare.

Waller has ranked among "America's Best Corporate Law Firms" by Corporate Board Member magazine since 2000, and 75 percent of Waller partners are AV-rated by Martindale-Hubbell.

Waller's commitment to service is highlighted in the following quotations from recent editions of Chambers and Partners' America's Leading Lawyers for Business:

"[We] had a very good experience with Waller and the ultimate success of this project will be in great part due to its team."

"There is nothing this distinguished outfit does not know about the healthcare industry."

"Waller stands out for the quality of services in the corporate arena. Aimed at the middle market, the team operates on a national level."

"This first class giant flexes its corporate muscle in many complex transactions. The thoroughly professional and knowledgeable team has experience of all business cycles."
Year this Office was Established: 1905
Number of Offices Worldwide: 4
Lawyers Worldwide: 200
Notable

Articles
Hold My Beer Browns get Doused with Lawsuit in Mistaken Identity Case
Waller, November 2019

On Sunday, September 8, 2019, the Cleveland Browns hosted the Tennessee Titans for the first game of their 2019 season. The game did not go well for the Browns that day. They lost badly to the Titans - 43 to 13. During the fourth quarter, Browns quarterback Baker Mayfield threw an interception that was run back for a "pick six" by Titans player Malcolm Butler. Butler jumped into the stands to celebrate, and Titans cornerback Logan Ryan joined him. As cameras rolled, an apparently disgruntled Browns' fan (a bearded man wearing sunglasses, a Browns jersey and a hat) doused Ryan with beer. Ryan was not pleased...
Health Care Fraud and Abuse Enforcement Overview 2018
Waller, July 2019

The Department of Health and Human Services (HHS) and the Department of Justice (DOJ) recently released the Health Care Fraud and Abuse Control Program Annual Report. The 2018 Report highlighted key enforcement areas and policy considerations. The Health Insurance Portability and Accountability Act of 1996 established a national Health Care Fraud and Abuse Control Program (the Program) under the direction of the Attorney General and the Secretary of HHS. Acting through the Inspector General, the Program was designed to coordinate federal, state, and local law enforcement efforts to combat health care fraud and abuse...
Press
Veteran Healthcare Attorney Nathan Kottkamp Joins Waller
Waller, November 2019

Waller Lansden Dortch & Davis, LLP has announced Nathan Kottkamp has joined the firm's nationally recognized healthcare department as a partner. With nearly two decades of health law experience, Kottkamp assists healthcare providers with federal and state healthcare compliance and day-to-day operational issues. Kottkamp earned the CIPP/US designation as a Certified Information Privacy Professional from the International Association of Privacy Professionals, and clients rely on his experience with HIPAA and other data privacy and security matters. He has been recognized as a "Leading Lawyer" for Cyber Law in Virginia by Legal 500 U.S...
52 Waller Attorneys Recognized on Annual Super Lawyers list
Waller, November 2019

Nashville, TN ­– Fifty-two attorneys from Waller Lansden Dortch & Davis, LLP have been selected by their peers and researchers for recognition in Super Lawyers® in 2019. Attorneys representing Waller's offices in Austin, Birmingham, Chattanooga, Memphis and Nashville were among those honored. "We are honored to receive this recognition from our colleagues and peers because it underscores our commitment to client service," said Waller chair Matt Burnstein. Most of the attorneys were recognized in Mid-South Super Lawyers®, which covers Tennessee and Alabama and is typically released in early November. The Texas Super Lawyers® list was released in September...
© Waller, 2019