Waller
Legal Services | Tennessee, USA
www.wallerlaw.com
tel: +1 615 244 6380 | fax: +1 615 244 6804
511 Union Street | Nashville | Tennessee | 37219 | USA
---
Main Contacts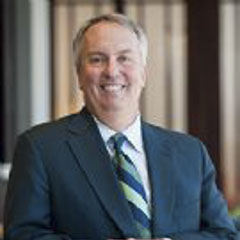 John C. TishlerPartner
Waller's Overview
Waller: delivering business solutions by combining world-class legal skills with a deep understanding of our clients' strategic objectives.

Waller helps businesses and individuals throughout the United States and abroad achieve financial and strategic goals in a wide range of transactional, regulatory and litigation matters.

Waller's deep roster of experienced business lawyers addresses the legal needs of clients in transactional matters involving mergers and acquisitions, joint ventures, divestitures, commercial finance, securities, restructuring, real estate, tax and the expansion or relocation of business operations.

A trusted advisor to many of the leading companies in the highly regulated healthcare industry, Waller has earned a national reputation for creative insight and professional commitment and is recognized as one of the nation's largest healthcare law firms by Modern Healthcare.

Waller has ranked among "America's Best Corporate Law Firms" by Corporate Board Member magazine since 2000, and 75 percent of Waller partners are AV-rated by Martindale-Hubbell.

Waller's commitment to service is highlighted in the following quotations from recent editions of Chambers and Partners' America's Leading Lawyers for Business:

"[We] had a very good experience with Waller and the ultimate success of this project will be in great part due to its team."

"There is nothing this distinguished outfit does not know about the healthcare industry."

"Waller stands out for the quality of services in the corporate arena. Aimed at the middle market, the team operates on a national level."

"This first class giant flexes its corporate muscle in many complex transactions. The thoroughly professional and knowledgeable team has experience of all business cycles."
Year this Office was Established: 1905
Number of Offices Worldwide: 4
Lawyers Worldwide: 200
Notable

Articles
"Hanley vs Tampa Bay Sports and Entertainment LLC Putting the Telephone Consumer Protection Act on Ice" by Kevin Brown in Sports Law Expert
Waller, June 2019

The sports world is under attack again for its text marketing tactics directed to consumers. This time the target is Tampa Bay Sports & Entertainment, LLC, the owner of the National Hockey League team, the Tampa Bay Lightning. In a federal class action lawsuit filed in March 2019 (Bryan Hanley vs. Tampa Bay Sports and Entertainment LLC, Case No. 8:19-CV-550-CEH-CPT (M.D. Fla), plaintiff Bryan Hanley alleges that the Lightning's owner violated the Telephone Consumer Protection Act (TCPA) by sending more than a dozen marketing text messages to Mr. Hanley's cellphone without his consent...
The Healthcare Industry: A Look Back. A Look Ahead.
Waller, January 2019

While buzzwords like consolidation and price transparency continue to dominate headlines, major players throughout the healthcare ecosystem are working tirelessly behind the scenes to deploy creative and complex service methods that leverage a smarter, more holistic approach to care. The goal? Control escalating costs and deliver tangible value to patients – all while maintaining a healthy balance sheet. The challenges are many: navigating market consolidation, raising capital to invest in new technology and attracting and retaining top talent – all against a backdrop of an increasingly uncertain political and regulatory environment...
Press
Waller Tops Tennessee Private Wealth Category in Chambers High Net Worth Guide
Waller, July 2019

Aaron B. Flinn, Richard A. Johnson and G. Michael Yopp, tax attorneys in Waller's Nashville office, have been recognized in the 2019 edition of the Chambers High Net Worth guide. Waller is the only Tennessee law firm to receive a top ranking (Band 1) in the publication, and Johnson and Yopp were two of only three Tennessee practitioners honored with Band 1 rankings. Flinn was recognized in the Up and Coming category. Additionally, Chambers noted that Waller is described as a "top-notch firm" with a "great reputation." "This recognition is well deserved," said Waller chairman Matt Burnstein...
Waller Named One of Nations Best Law Firms for Women in 2019 by Working Mother Magazine
Waller, July 2019

Waller Lansden Dortch & Davis, LLP has been recognized again as one of the top law firms for women by Working Mother in the magazine's 12th annual "Best Law Firms for Women" list. The magazine collaborated with the ABA Journal in compiling the 2019 list of 60 firms that promote women's advancement by using best practices in recruiting, retaining, promoting and developing women lawyers...
© Waller, 2019