Waller
Legal Services | Alabama, USA
www.wallerlaw.com
tel: (205) 214 6380 | fax: (205) 214 8787
1901 Sixth Avenue North | Birmingham | Alabama | 35203 | USA
---
Main Contacts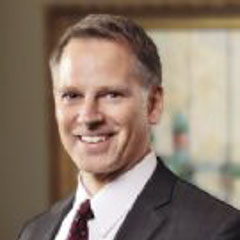 Hunter RostPartner
Waller's Overview
Waller: delivering business solutions by combining world-class legal skills with a deep understanding of our clients' strategic objectives.

Waller helps businesses and individuals throughout the United States and abroad achieve financial and strategic goals in a wide range of transactional, regulatory and litigation matters.

Waller's deep roster of experienced business lawyers addresses the legal needs of clients in transactional matters involving mergers and acquisitions, joint ventures, divestitures, commercial finance, securities, restructuring, real estate, tax and the expansion or relocation of business operations.

A trusted advisor to many of the leading companies in the highly regulated healthcare industry, Waller has earned a national reputation for creative insight and professional commitment and is recognized as one of the nation's largest healthcare law firms by Modern Healthcare.

Waller has ranked among "America's Best Corporate Law Firms" by Corporate Board Member magazine since 2000, and 75 percent of Waller partners are AV-rated by Martindale-Hubbell.

Waller's commitment to service is highlighted in the following quotations from recent editions of Chambers and Partners' America's Leading Lawyers for Business:

"[We] had a very good experience with Waller and the ultimate success of this project will be in great part due to its team."

"There is nothing this distinguished outfit does not know about the healthcare industry."

"Waller stands out for the quality of services in the corporate arena. Aimed at the middle market, the team operates on a national level."

"This first class giant flexes its corporate muscle in many complex transactions. The thoroughly professional and knowledgeable team has experience of all business cycles."
Notable

Professionals
Partners
---
---
---
---
Associates
---
---
Of Counsel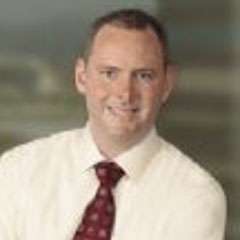 Heath FiteCounsel
Articles
EEOC Offers New Guidance on Workplace COVID-19 Vaccination Programs
Waller, July 2021

On May 28, 2021, the Equal Employment Opportunity Commission (EEOC) released long-anticipated updates to its guidance regarding COVID-19 vaccinations. In addition to clarifying the confidentiality requirements for vaccination information and guidelines for instituting vaccination incentive programs, the EEOC provided additional direction for employers implementing mandatory and employer-sponsored voluntary vaccination programs. The guidance is also useful for employers who are considering how to relax mask mandates, social distancing, and related COVID-19 policies. Here are a few areas covered by the guidance...
Executive Order Targets Hospital Consolidation Non-Competes
Waller, July 2021

President Joe Biden is issuing an executive order today that aims to increase competition in the U.S. economy. The order targets the healthcare industry by calling for: Increased scrutiny on healthcare mergers Increased competition among drug manufacturers to lower costs for patients Continued support of the price transparency rules issued by the Trump administration The FTC to ban or limit non-compete agreements for physicians Healthcare is one of four key markets for which antitrust agencies will be instructed to focus in particular...
Press
Chambers Recognizes 42 Waller Attorneys Spotlights Healthcare and Alcoholic Beverage Practices
Waller, March 2020

Forty-two Waller attorneys across 14 practice areas are being recognized in the 2020 edition of Chambers USA, an annual publication that ranks law firms and lawyers through independent interviews with clients and members of the legal community at outside law firms. Chambers released the preliminary list this month while the final list including band designations will be published in mid-April. Over the past five years, the number of Waller attorneys recognized in Chambers has grown by more than 50 percent. In 2020, Waller's alcoholic beverage practice joins healthcare as the second practice area to be recognized by Chambers on a national list...
Waller Adds Patent Attorney Hilary Dorr Lang PhD
Waller, February 2020

Hilary Dorr Lang, Ph.D., has joined the Nashville office of Waller Lansden Dortch & Davis, LLP. A registered patent attorney with a doctorate in organic chemistry, Lang focuses her practice on the preparation and prosecution of chemical, biologic and pharmaceutical patents and the management of large patent portfolios in those areas. "With her extensive experience across a broad spectrum of chemical products and processes, Hilary will play a key role in expanding the suite of services provided by our patent team," said Bob Felber, Waller's Intellectual Property practice leader...
© Waller, 2021