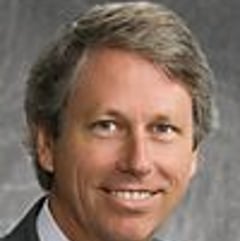 Bernard Clark, Jr.
Partner

Practice Expertise
Canada
Energy Finance
Energy Power and Natural Resources
Oil and Gas
Areas of Practice
Canada
Energy Finance
Energy Power and Natural Resources
Oil and Gas
WSG Practice Industries
WSG Leadership
WSG Coronavirus Task Force Group - Member
Profile
Buddy Clark is the co-chair for the firm's Energy Practice Group representing clients in the oil and gas industry, including banks, private capital providers and producers in secured and unsecured credit transactions and equity investments; producers, joint venturers and midstream companies in oil and gas exploration, production and development agreements, and producing property and midstream acquisitions, joint developments and partnerships; and energy related litigation and bankruptcies. In June 2016, Buddy published "Oil Capital: The History of American Oil, Wildcatters, Independents and Their Bankers," which traces the relationship between independent producers and their capital providers in America's oil and gas industry. Buddy is a frequent speaker at oil and gas conferences and is often cited as an authority on current issues facing the oil and gas industry in trade publications and financial journals.
Bar Admissions
Texas
Education
J.D., University of Texas, 1982
B.A., University of Texas, 1978
Areas of Practice
Energy Power and Natural Resources
Professional Career
Significant Accomplishments
Energy lenders in senior and mezzanine syndicated, club and sole bank facilities ($10 million to $3 billion) in connection with secured reserve based oil and gas production loans, including preparation and negotiation of credit facilities, mortgages and related loan documents.
Representation of capital providers and management teams for exploration and production companies.
General legal advice to oil and gas companies on various transactional matters including multi-state producing property acquisitions, reserved based and production payment financings, dispute resolution and operating matters.
Acquisitions of producing properties in Texas, Louisiana, Michigan, Mississippi, Montana, North Dakota, New Mexico, Oklahoma, Ohio, Alabama, Arkansas, Kansas, Pennsylvania, W. Virginia and Gulf of Mexico.
Workouts and debt restructurings on behalf of energy lenders and borrowers in multi-state secured oil and gas production loans and bankruptcy related oil and gas producing property acquisitions.
Meet our Firms and Professionals
WSG's member firms include legal, investment banking and accounting experts across industries and on a global scale. We invite you to meet our member firms and professionals.