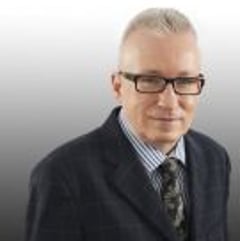 Christopher McKenzie
Partner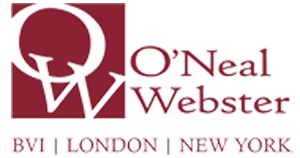 Tortola, British Virgin Islands
Practice Expertise
Areas of Practice
Profile
Christopher McKenzie joined the firm in May 2013 as a partner in our trusts and estate planning department. Chris specialises in advising on all aspects of the BVI's laws relating to trusts, wills and estates. Chris is highly recommended by clients, peers and industry ranking bodies alike and has a broad range of skills and experience in all aspects of the BVI's laws relating to trusts, wills and estates.
Chris was the founding chair of the BVI branch of the Society of Trust and Estate Practitioners (STEP) and is currently the chair of STEP's Caribbean and Latin America Region. He is an emeritus member of the STEP Caribbean Conference steering committee and was elected by the Region to serve four consecutive terms as a council member and director of STEP worldwide from 1999 to 2010. He was also vice-president of the BVI Bar Association from 2003 to 2007 and now chairs the Bar Association's probate reform committee; he was appointed by the Cabinet to serve three consecutive terms on the BVI Government's Marketing Advisory Committee.
Chris chaired the committee, the proposals of which led to the enactment of the Virgin Islands Special Trusts Act, 2003 (VISTA), the Trustee (Amendment) Act, 2003, the Property (Miscellaneous Provisions) Act, 2003 and the BVI's regulations enabling exempt private trust companies to be set up; he was also chair of that committee (which is now chaired by O'Neal Webster partner Vanessa King) when it made proposals leading to the 2013 amendments to VISTA and the BVI's other laws relating to trusts and estates.
Chris is a frequent lecturer at international trust conferences and has contributed to all the most important publications on BVI trusts and estates: he is the author of the chapter on VISTA trusts in Thomas & Hudson's The Law of Trusts (OUP) and the British Virgin Islands chapters in International Succession (OUP), Trusts in Prime Jurisdictions and Disputes Involving Trusts and is the co-author of the British Virgin Islands chapters in International Trust Laws, International Trust Precedents and The Private Wealth and Private Client Review. He is Trusts & Trustees' country correspondent for the BVI and has also written numerous articles which have been published in that periodical, the Journal of International Trust and Corporate Planning, Private Client Business and various other industry journals.
Bar Admissions
Qualified:

England & Wales (non-practising) (1987)

British Virgin Islands (1996)

Anguilla (1998)

Education
MA (Oxon) University of Oxford


Professional Career
Significant Accomplishments
Other Distinctions:
Awarded the STEP Founder's Award for Outstanding Achievement
Ranked in Financial Centres International (FCI) 500 List
2009, 2010, 2011, 2012 and 2013 Citywealth Leaders Lists Leading International Lawyer.
IFLR1000 2013 - Christopher McKenzie [is]'... singled out for praise by clients and competitors. Competitors refer to McKenzie as 'one of the leaders at Walkers in BVI' and one of the leading trust lawyers in BVI', with one noting: "I have a lot of respect for him'."
Legal 500 2012 - "Strongly rated by peers"
2012 Chambers Global Guide – "Christopher McKenzie specialises in trust law and has gained a large following in this field."
IFLR1000 2008, 2009, 2010, 2011 and 2012 – "Leading Lawyer."
2010 Chambers Global Guide - "Christopher McKenzie is praised for his academic rigour, seniority and long history with BVI trust law."
2009 Chambers Global Guide – "Sources praise the technical and academic prowess of BVI private client chief Christopher McKenzie."
PLC Which Lawyer? 2008 - Leading BVI Lawyer - "Most well established and respected trusts lawyer in the BVI."
2008 Chambers Global Guid' He has a great grasp of the big picture according to interviewees, who note his international reputation as a trust lawyer.
IFLR1000 2008, Chris McKenzie [is] known by the market as the leading trust lawyer in the BVI.
Chris won an open exhibition to St Catherine's College, Oxford and was a member of the Trusts Group which won the STEP award for legal team of the year in 2006.
Professional Activities and Experience
After practising in the private client departments of the leading London and provincial UK law firms of Cameron Markby (now Cameron McKenna) and Taylor Walton, he moved to the BVI in 1996 and headed up the trusts team of Harneys until 2004; he was subsequently the partner in charge of the private client department at Walkers BVI office for eight years before joining O'Neal Webster.
Articles
Meet our Firms and Professionals
WSG's member firms include legal, investment banking and accounting experts across industries and on a global scale. We invite you to meet our member firms and professionals.