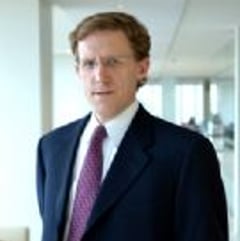 Matthew Deffebach
Partner

Practice Expertise
Class Action Defense
Employment Litigation
Government Audits and Investigations
Immigration
Labor and Employment
View More
Areas of Practice
Class Action Defense
Employment Litigation
Government Audits and Investigations
Immigration
Labor and Employment
Litigation
Occupational Safety and Health Act (OSHA) ...
Social Media
Wage and Hour Litigation
View More
WSG Practice Industries
WSG Leadership
Employment and Labor Group - Member
WSG Coronavirus Task Force Group - Member
Profile
Matthew Deffebach is a partner in the Labor and Employment Practice Group in the Houston and Orange County offices of Haynes and Boone. Having tried, as first chair, nine matters in just the past five years, he is often entrusted with significant trial matters.
As a litigator, Matthew has handled contract disputes and a number of non-subscriber negligence lawsuits/arbitrations. He also routinely assists on executive disputes and unfair competition claims regarding non-competition and non-solicitation agreements. Matthew was previously a co-chair of the firm's Litigation Department.
As an employment litigator, he has managed several teams overseeing national wage and hour collective (or class) action disputes. Matthew also routinely counsels clients and assists them with disputes concerning discrimination, harassment, retaliation, disability issues, misappropriation of trade secrets, wrongful termination, social media, and similar matters. He is a frequent speaker, having conducted more than 125 trainings for clients on employment law compliance and appearing at dozens of seminars and conferences.
As an OSHA litigator, He has appeared in more than 22 states handling OSHA matters and is entering his 15th year as National OSHA counsel for The Home Depot. He is familiar with the state OSHA programs, particularly with California where he has handled numerous contested cases involving Cal/OSHA. Matthew has also successfully defended clients in OSHA administrative trials including the following recent illustrative matters: an oil field fatality in Texas; a powered industrial truck matter in Georgia; a hexavalent chromium dispute in Oklahoma; a PSM inspection of an ammonia refrigeration facility in Texas; a fall protection case in California; a state-wide machine guarding case in Maryland; and a PPE matter in California.
After meeting Matthew, it is easy to understand why so many of his clients are long-term, loyal clients. In 2010, Law360 by Portfolio Media, Inc. named him a "Rising Star" and one of ten employment lawyers under 40 to watch. Thereafter, he received the 2013 International Law Office (ILO) and Lexology Client Choice award as the sole recipient in the Employment and Labor category in Texas. In 2019, Benchmark Litigation by Euromoney Institutional Investor PLC named him a "Labor & Employment Star – South, Labor & Employment Star – West."
Bar Admissions
Texas
Education
J.D., University of Houston, 1999
B.A., Trinity University, 1993, cum laude
Areas of Practice
Class Action Defense
Employment Litigation
Government Audits and Investigations
Immigration
Labor and Employment
Litigation
Occupational Safety and Health Act (OSHA) and Workplace Disasters
Social Media
Wage and Hour Litigation
Professional Career
Significant Accomplishments
Employment Litigation
Lagos, et al. v. Cogent Communications (S.D. Tex. 2014) (granting Motion to Decertify nationwide collective action)
Ihegwood v. Harris County Hospital District, 929 F. Supp. 2d 635 (S.D. Tex. 2013) (granting summary judgment on Title VII and ADA claims)
Peterson Group v. PLTQ Lotus Group, 417 S.W.3d 46 (Tex. App. – Houston [1st Dist.] 2013) (reversing on alter ego finding)
Grenado v. White Cap Construction, (El Paso County Court of Law 2012) (granting summary judgment on Chapter 21 discrimination and retaliation claims)
Litigation
Defense of breach of contract
Defense of ERISA denial of benefits
Defense of non-subscriber negligence
Defense of fraud, breach of contract, and breach of fiduciary duty
Defense of non-subscriber negligence
Occupational Safety and Health (OSHA) and Workplace Disasters
Assisted a client with an investigation into a five-alarm fire, which caused over $35 Million in damages
Successfully defended clients in OSHA administrative trials including fatality matter in Texas, PSM inspection in Texas, fall protection case in California, state-wide machine guarding case in Maryland, and PPE matter in
California
Defended a national employer in two separate OSHA proceedings where the Department of Labor withdrew its citations entirely on the eve of trial in both matters
Meet our Firms and Professionals
WSG's member firms include legal, investment banking and accounting experts across industries and on a global scale. We invite you to meet our member firms and professionals.