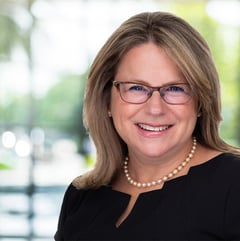 Practice Expertise
Advertising and Marketing Litigation
Advertising and Marketing Compliance and ...
Advertising and Marketing
Advertising Compliance and Counseling
Areas of Practice
Advertising and Marketing
Advertising and Marketing Compliance and ...
Advertising and Marketing Litigation
Advertising Compliance and Counseling
Advertising Litigation
Antitrust and Competition
Antitrust and Consumer Protection
Competition and Consumer Protection
Consumer Products
Consumer Protection and Advertising Review
Cosmetics
Crisis Management
Environmental, Social and Governance (ESG)
Food and Drug
Food and Drug: Advertising and Promotion
Global Privacy and Cybersecurity
Life Sciences Industry
Litigation
Metaverse
Privacy and Cybersecurity
Retail
View More
Profile
With 17 years of experience at the FTC, Phyllis brings a unique advertising and children's privacy vantage point to our clients.
Phyllis heads the firm's advertising counseling practice, and focuses on all aspects of advertising, from the initial development of a claim to its ultimate defense in the marketplace. Phyllis's practice includes claim creation and substantiation, pre-acquisition due diligence, dissemination in traditional and digital media, and both offensive and defensive competitor challenges. She also counsels clients on the intricacies of compliance with the Children's Online Privacy Protection Act (COPPA). Prior to joining the firm, Phyllis was the Federal Trade Commission's Chief of Staff for advertising practices, and leader of the FTC's children's privacy enforcement program.

Phyllis is a sought-after speaker on advertising and children's privacy at conferences throughout the country. She has been interviewed countless times by media outlets, including by Bloomberg Law, Law360, The New York Times, The Washington Post and NPR Marketplace. Phyllis also is a regular contributor to Hunton's Retail Industry Blog, posting on developments relating to advertising initiatives.

Phyllis was a law clerk to Judge John C. Eldridge of the Maryland Court of Appeals.
Relevant Experience
Advertising Experience
Phyllis's longstanding experience as an advertising attorney with the Federal Trade Commission uniquely positions her to assist Hunton's retail and consumer products clients in crafting compliant advertising claims and campaigns. While at the FTC, Phyllis oversaw the agency's advertising workload, led numerous investigations involving deceptive health and safety claims, product endorsements and disclosures, and handled congressional testimony regarding FTC advertising initiatives. She brings these skills and insights to bear in helping our clients, by:
Counseling on compliance with the FTC's Made in USA Rule;
Substantiating health and efficacy claims;
Reviewing food, drug and cosmetic packaging and labeling;
Developing branded content, endorsements, testimonials, user-generated content and influencer campaigns;
Making "green" and "sustainability" claims;
Marketing to children;
Designing loyalty programs, sweepstakes, promotions and contests;
Creating warranties, guarantees and service contracts; and
Marketing regulated products to of-age consumers.
Phyllis also represents our clients before the FTC, state attorneys general and the National Advertising Division (NAD) and in private litigation throughout the country.
Privacy Experience
Phyllis is the foremost expert on children's privacy in the United States, having literally "written the book" (or at least, the rules) on the subject. Phyllis led the FTC's children's online privacy program for seven years, bringing a host of COPPA penalty actions and leading the 2010–2012 overhaul of the agency's COPPA Rule.
She is uniquely positioned to assist our clients with the complexities of federal children's privacy laws. Practical as well as knowledgeable, Phyllis helps our clients design their apps, IoT devices and online services to be both user-friendly and compliant with the law.
Bar Admissions

Education
BA, University of Pennsylvania, magna cum laude, 1990
Areas of Practice
Advertising and Marketing
Advertising and Marketing Compliance and Regulatory Counseling
Advertising and Marketing Litigation
Advertising Compliance and Counseling
Advertising Litigation
Antitrust and Competition
Antitrust and Consumer Protection
Competition and Consumer Protection
Consumer Products
Consumer Protection and Advertising Review
Cosmetics
Crisis Management
Environmental, Social and Governance (ESG)
Food and Drug
Food and Drug: Advertising and Promotion
Global Privacy and Cybersecurity
Life Sciences Industry
Litigation
Metaverse
Privacy and Cybersecurity
Retail
Professional Career
Professional Associations
Vice Chair, ABA Section of Antitrust Law's Privacy and Information Security Committee, 2016-2018
Member, Montgomery County Public Schools Superintendent's Cybercivility Task Force, 2014
Professional Activities and Experience
Recognized by The Legal 500 United States in Cyber Law and Data Protection and Privacy, 2016
Official Commendation for Distinguished Service, awarded by the Chairwoman of the Federal Trade Commission, October 2015
Bureau Director's Award for outstanding contributions to Bureau efficiency and unity, 2014
Bureau Director's Award for outstanding contributions to children's privacy, 2010
Articles
Additional Articles
FTC Issues Native Advertising Policy Statement and Guidance. ABA – What's in Store (Section of Antitrust Law Consumer Protection)
Implementing the Children's Online Privacy Protection Act: A Federal Trade Commission Report to Congress
Self-Regulation in the Alcohol Industry: A Report of the Federal Trade Commission
Children's Privacy and Safety, IAPP
Virtual Worlds and Kids: Mapping the Risks: A Federal Trade Commission Report to Congress
FTC Studying Supply Chain Disruption, With Orders to Nine, Retail Industry 2021 Year in Review
2019 Retail Industry Year in Review
2020 Retail Industry Year in Review
Blogs
Analysis and Insight in Blockchain Law
Meet our Firms and Professionals
WSG's member firms include legal, investment banking and accounting experts across industries and on a global scale. We invite you to meet our member firms and professionals.