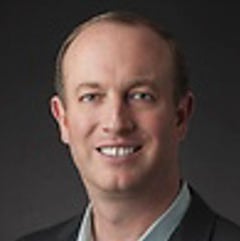 Russel Robertson
Shareholder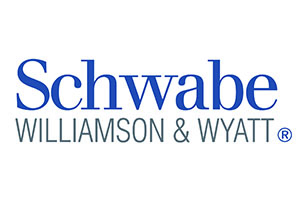 Washington, USA
Local Time: Tuesday 04:57
Practice Expertise
Real Estate
Mergers and Acquisitions
Corporate Formation and Governance
Business and Corporate
Areas of Practice
Business and Corporate
Corporate Formation and Governance
Mergers and Acquisitions
Real Estate
Corporate Restructuring, Bankruptcy, and ...
Securities and Finance
View More
Profile
Russ focuses on assisting privately held businesses and entrepreneurs with their business and transactional needs, including advising on real estate acquisitions, dispositions, and financings; mergers and acquisitions; and a wide range of commercial agreements and strategic partnerships. Russ also assists his clients with entity structuring, organizational planning, and debt and equity financing transactions. Prior to re-joining Schwabe, Russ served as General Counsel to a private equity firm investing in, and developing, single, multi-family, and commercial real estate projects in Puget Sound and Portland regions.  
Bar Admissions

Education

University of Washington, Bachelor of Arts, Political Science (1998)
Seattle University School of Law, Juris Doctor, summa cum laude (2004)
Areas of Practice
Business and Corporate
Corporate Formation and Governance
Mergers and Acquisitions
Real Estate
Corporate Restructuring, Bankruptcy, and Litigation
Articles
Additional Articles
The Lender's Role in the PPP Loan Review Process
What to Know About PPP Appeals and Next Steps (updated 02/24/2022)
Asking for Forgiveness: Further Revised PPP Loan Forgiveness Applications and Guidance (Updated 08/12/2021)
First Draw Loans at or Over $2 million—SBA Discontinues Use of Necessity Questionnaires and What Is Next
First Draw PPP Loans $2 Million and Up and the PPP Necessity Questionnaires 
What to Know about the Paycheck Protection Program, Round Two – First Draw PPP Loans (Updated 5/5/2021)
10 Things to Know about Second Draw PPP Loans as Updated for the Economic Aid Act and the ARP Act (Updated 5/5/2021)
PPP Ineligibility Update: Businesses Ineligible for First Draw and Second Draw PPP Loans (Updated 4/8/2021)
Why You May Want to Wait to File for PPP Loan Forgiveness and Other Tips (Updated 3/25/2021)
American Rescue Plan Act: Changes to Paycheck Protection Program, Certain Tax and ERISA Provisions, and Other Small Business Relief
PPP: Changes by the Biden-Harris Administration
Updated Key Considerations for PPP Documentation under the Economic Aid Act
Initial Takeaways and Agency Guidance for the Latest PPP Updates
Grounds for SBA Review, the SBA Loan Review Process, and Borrower Items
Highlights of PPP Loan Items in the Economic Aid to Hard-Hit Small Businesses, Nonprofits, and Venues Act and 2021 Consolidated Appropriations Act (Updated 01/06/2021)
Ten Things to Know About the PPP Loan Forgiveness Applications (Updated 12/30/2020)
Main Street Lending Program Overview for Nonprofits and For-Profit Businesses (updated 11/5/2020)
Tribal Entities and the Main Street Lending Program
Paycheck Protection Program Portal
CARES Act Questions for the Technology Industry 
CARES Act Questions for the Manufacturing, Distribution and Retail Industry
CARES Act Questions for the Real Estate and Construction Industry 
SBA Issues Additional PPP Rules on Effect of State and Local COVID-19 Orders and Other Items on Loan Forgiveness
What to Know for Businesses Completing the Revised PPP Loan Forgiveness Applications (Updated 6/25/2020)
SBA Offers Further Guidance on PPP Loan Forgiveness
Noteworthy Amendments to the PPPFA Interim Final Rules
Businesses Ineligible for the Paycheck Protection Program
The Paycheck Protection Program and Health Care Enhancement Act
CARES Act Resources
Long-Awaited Condo Reform Kicks In; Here's What Developers Need To Know
Restrictive Covenants: The Impact on Washington Condo Owners
Amazon & Whole Foods: The Next Evolution of the Modern Supermarket?
Meet our Firms and Professionals
WSG's member firms include legal, investment banking and accounting experts across industries and on a global scale. We invite you to meet our member firms and professionals.