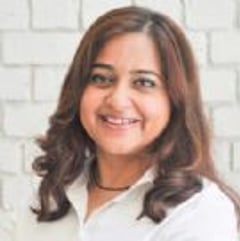 Kuala Lumpur, Malaysia
Local Time: Saturday 01:05
Practice Expertise
Areas of Practice
Dispute Resolution
Investigation & Crisis Management
Profile
Sathya has been a Partner of Shearn Delamore & Co since 2012. She graduated with honours from University of West England, Bristol in 2001 and was called to the Bar of England & Wales in the following year upon successfully completing the bar vocational course. Sathya was admitted as an Advocate & Solicitor of the High Court of Malaya in 2003.
Sathya is an experienced litigator who regularly appears in all levels of the Malaysian Courts. She is well versed in commercial and corporate disputes, banking disputes (both conventional and Islamic), insolvency and receivership related matters, anti-money laundering, investigations and crisis management, fraud and asset recovery, debt recovery, and tortious claims. She also has an active portfolio of land and real property disputes, including landlord and tenancy matters, and energy law disputes (such as electricity theft and way-leave issues). More recently, Sathya also represented the Election Commission in election petition actions filed pursuant to the 14th General Elections in Malaysia. While Sathya is able to advise and represent clients at every stage of litigation, her strength lies in striving to achieve the best possible outcome for her clients and this includes negotiating settlements.
Bar Admissions
► England & Wales (2002)
► Malaysia (2003)

Education
► LL.B (Hons), University of West England, Bristol
► Barrister-at-Law, Gray's Inn
► Advocate & Solicitor, High Court of Malaya

Areas of Practice
Investigation & Crisis Management
Professional Career
Significant Accomplishments
► Who's Who Legal (2019 and 2020) - Recognised as "Future Leader" in Litigation for 2 consecutive years
Professional Associations
► Member, Malaysian Bar
► Member, International Bar Association (IBA)
Professional Activities and Experience
Some of the cases handled by Sathya at the Courts of First instance and the Appellate Courts are as listed below:
► Litigation
● Acted for local financial institutions in investigating and taking legal actions against their employees and abetting third parties for fraud and conspiracy, where tracing actions were involved.
● Acted as Counsel for the Public Prosecutor in Hong Kong in taking evidence of a witness in Malaysia for the purposes of a criminal trial involving allegations of money laundering that was pending at the Hong Kong Special Administration Region, Court of First Instance pursuant to the provisions of the Mutual Assistance in Criminal Matters Act 2002.
● Co-represented an alleged contemnor, who, in the course of an Election Petition proceeding, was found guilty of the charge of contempt in the face of Court initiated by the High Court Judge on her own motion pursuant to Order 52 Rule 2A of the Rules of Court 2012 and sentenced to three months' imprisonment. The conviction and sentence of the alleged contemnor was quashed and set aside on appeal. The Federal Court, did for the first time hold in this case that an order for retrial is improper where an alleged contemnor has been denied the right to a fair trial in committal proceedings.
● Successfully co-represented a leading international bank in a EUR10 million claim against a partially government owned entity for breach of a per aval guarantee on a Promissory Note notwithstanding allegations of forgery and want of authority raised as a defence. This case involved the applicability of the exception in Section 24 of the Bills of Exchange Act 1949 and estoppel by representation.
● Represented an Islamic financial institution in successfully enforcing a RM12million judgment by way of garnishee proceedings against a garnishee for payment of proceeds that were due by the garnishee to the judgment debtor under a building contract that was assigned in favour of the Islamic financial institution as security. This case involved the determination by the Appellate Court on the issue of whether a garnishee order could be avoided on grounds that the garnishee had a substantial counterclaim against the judgment debtor arising from allegations of breach of contract, which was pending arbitration.
● Represented a Receiver and Manager, one of the 12 defendants, in an action brought by a previous owner of prime land, who was seeking to challenge the initial sale of the said land in September 1989 as void/voidable and claim recovery of the said land with damages of RM30 million. In a complex set of transactions that followed, the land was charged in favour of the Debenture Holder with the Receiver and Manager subsequently selling the land to a party who, in turn, had on sold the land to another party. This case involved issues of fraud, forgery, want of authority to act, the powers of the Receiver and Manager, limitation and laches. The action was dismissed by the high Court after almost 50 days of trial.
● Acted for a landlord and owner of a shopping mall, who decided to close down the Mall and change the use of building, in successfully defending multiple actions brought by various tenants for wrongful termination of their respective Tenancy Agreements. These actions involved the determination of novel points /issues of law relating to the absolute discretion vested with the landlord to obtain early possession of the demised premises on the basis of a change of use of the Mall building (commonly seen in tenancy agreements for commercial premises/complexes) and the obligations of a landlord under a "best endeavour clause".
● Successfully represented the ex-returning officer and the Election Commission in striking out an action for tort of misfeasance brought by a proposed candidate from the Pakatan Harapan party who intended to stand in the elections as a member of the Legislative Assembly in the constituency of Rantau on appeal. This case was widely reported in the local media.
Meet our Firms and Professionals
WSG's member firms include legal, investment banking and accounting experts across industries and on a global scale. We invite you to meet our member firms and professionals.