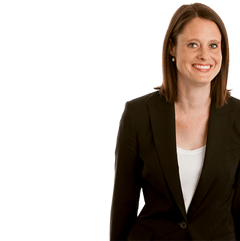 Practice Expertise
Corporate & Commercial
Employment
Healthcare & Life Sciences
Industry & Commerce
Areas of Practice
Corporate & Commercial
Employment
Healthcare & Life Sciences
Industry & Commerce
Commercial Contracts
Corporate / M&A
Financial Services
Information Technology & Telecommunications
Outsourcing
Real Estate
Trade & Distribution
View More
WSG Practice Industries
WSG Leadership
WSG Coronavirus Task Force Group - Member
Profile
Andrea Haefeli is counsel in the Corporate/M&A team. She advises clients in all areas of contract, commercial and corporate law. Andrea has a particular interest and legal expertise in sale and distribution law, general terms and conditions (GTC) as well as in IT contracts and she advises on such projects from the conceptual and negotiation phase to dispute settlement.
Andrea was educated at the Universities of Zurich and Neuchâtel (lic. iur. Zurich 2010). She supplemented her education with an LL.M. in International Business Law from the London School of Economics and Political Science (LSE) in 2017.
Andrea joined Walder Wyss in 2014. Before joining Walder Wyss, she worked in a major law firm in Zurich and at the district court of Uster (Zurich). During her studies, she gained work experience as a research assistant at the University of Zurich and in the legal department of a major cantonal financial institution.
Andrea's professional languages are German and English and she also speaks French. She is registered with the Zurich Bar Registry and admitted to practice in all Switzerland.
Areas of Practice
Corporate & Commercial
Employment
Healthcare & Life Sciences
Industry & Commerce
Commercial Contracts
Corporate / M&A
Financial Services
Information Technology & Telecommunications
Outsourcing
Real Estate
Trade & Distribution
Professional Career
Significant Accomplishments
Hitachi ABB Power Grids lagert Betrieb der IT-Infrastruktur an HCL Technologies aus
Viseca spaltet Kartengeschäft in Issuing und einen Dienstleister
Beförderungen bei Walder Wyss
Aduno Holding veräussert cashgate an Cembra Money Bank
Aduno verkauft Vibbek
ING verkauft Designer Outlet Landquart
Articles
Vertragsabschluss und Durchsetzung in der Schweiz: Eine Übersicht
Verträge, Verhandlung und Durchsetzung in der Schweiz: Eine Übersicht
Anpassung privatrechtlicher Verträge infolge von COVID-19
Doing Business in Switzerland – A Practical Guide
Coronavirus SARS-CoV-2: Klärung mietrechtlicher Fragen
Haftungsbeschränkungen in Commercial Contracts aus Sicht des Schweizer Rechts
Coronavirus SARS-CoV-2: Bundesrätliche Veranstaltungs- und Betriebsverbote – Mietvertragliche Aspekte
Coronavirus SARS-CoV-2: Bundesrätliches Verbot grösserer Veranstaltungen – Auswirkungen auf Verträge
Incoterms® 2020 – What is new?
Revision des privatrechtlichen Verjährungsrechts
Internationales Franchise Handbuch, 2. Ausgabe
Internationales Franchise Handbuch, 1. Ausgabe, Länderbericht Schweiz
Meet our Firms and Professionals
WSG's member firms include legal, investment banking and accounting experts across industries and on a global scale. We invite you to meet our member firms and professionals.