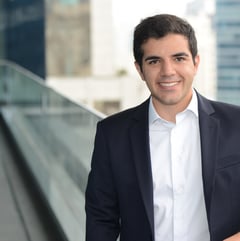 Practice Expertise
Areas of Practice
Taxation and Customs
Mergers & Acquisitions
WSG Practice Industries
WSG Leadership
Emerging Leaders Group - Member
Mergers & Acquisitions Group - Member
Private Equity Group - Member
Tax Group - Member
Trade and Investment Group - Member
View More
Profile
Partner at Veirano Advogados.
His practice encompasses advising Brazilian and foreign clients on the tax implications of mergers & acquisitions, corporate reorganizations, cross-border transactions, debt restructuring, stock option plans and capital market investments/divestments.
In addition, Bruno represent clients on the analysis of tax treaties, transfer pricing, and thin cap, as well as on day-to-day direct and indirect tax issues.
Admitted to practice law in Brazil, Bruno completed his LL.M. in Taxation with distinction at Georgetown University Law Center, in Washington, DC, USA, and was recognized as one of LatAm's leading tax practitioners by LACCA Approved and LL 250.
Bar Admissions
Brazilian Bar Association, Section of Sao Paulo, License n. 311.385
Education
- Bachelor of Laws (LL.B. or JD equivalent), Universidade Presbiteriana Mackenzie, 2011
- Graduate Program, Tax Law, Escola de Direito de Sao Paulo da Fundacao Getulio Vargas, 2013
- Extension, International Tax, Escola de Direiro de Sao Paulo da Fundacao Getulio Vargas, 2014
- Master of Laws (LL.M.), Taxation, Certificate in International Taxation, Georgetown University Law Center, 2019
Professional Career
Professional Associations
International Fiscal Association

American Chamber of Commerce
British Chamber of Commerce and Industry in Brazil
German-Brazilian Chamber of Commerce and Industry
Brazilian Finance Executives Institute
Professional Activities and Experience
- OAS S.A., In-House Tax Lawyer, 2013 to 2014
- David, Aniceto, Stievano, Antiquera e Tavares Advogados Associados, Tax Associate, 2014
- PwC, Tax Associate, 2011 to 2013
- Lobo & Ibeas Advogados, Corporate Law and M&A Intern, 2009 to 2011
Articles
- Co-author of Substance over Form in Transactions involving Multinational Corporations, Manual de Preço de Transferência – BEPS, Brasil & OCDE. 1ª ed. Vol. II. São Paulo, Quartier Latin, 2018.
Meet our Firms and Professionals
WSG's member firms include legal, investment banking and accounting experts across industries and on a global scale. We invite you to meet our member firms and professionals.