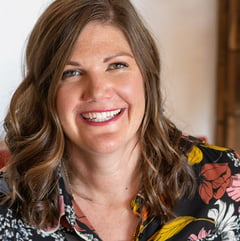 Practice Expertise
Areas of Practice
Profile
Erin Gore is founder and CEO of Garden Society, a California-based, cannabis-focused benefit corporation serving women in search of new, more holistic ways to rejuvenate from the rigors of their daily lives. Garden Society offers high quality, low dose artisanal confections and sun-grown pre-rolls that connect biodynamic farming, sustainable ingredients, and strain-specific cannabis.
An active member of the Northern California cannabis community, Erin frequently speaks on topics of cannabis and entrepreneurship. She's a fearless advocate for women-owned cannabis businesses, and equally dedicated to breaking the stigma around the plant. Earning a degree in Chemical and Biological Engineering from the University of Wisconsin-Madison, Erin is also fluent in the science-based language of cannabis and production.
Prior to Garden Society, Erin worked with her husband on their joint venture with Constellation Brands (Tom Gore Vineyards), and had a decade-long corporate career at Henkel, where she managed a global business valued at $100 million.
Currently, she serves on the Board of the Healthcare Foundation Northern Sonoma County, Healdsburg District Hospital Board of Directors, and International Cannabis Farmers Association. She is a member of the Sonoma County Growers Alliance and belongs to the Circular Board, a collaborative accelerator for women entrepreneurs.