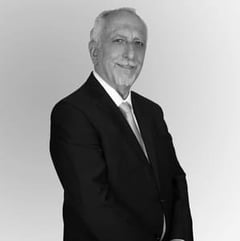 Francisco Bustamante
Partner

Quito, Ecuador
Local Time: Tuesday 02:30
Practice Expertise
Civil Law
Commercial Law
Corporate Law
Finance
Areas of Practice
Civil Law
Commercial Law
Corporate Law
Finance
Profile
Main Areas of work are Civil, Commercial, Corporate and Banking Law. Legal consultation, especially in commercial matters, corporate, banking and financial sectors, including to multilateral financial institutions (Corporación Andina de Fomento).
Bar Admissions
Ecuadorian Bar Association.
Education
Graduated from the Catholic University of Ecuador (Licentiate in Law, 1972; Doctor at Law 1976. Attorney; Doctoral Thesis: "Representation in Stock and Foreign Companies.").
Professional Career
Significant Accomplishments
Member of the Law Firm Bustamante & Bustamante since 1992. Partner since 1996; Arbitrator of the Court of Arbitration of the Chamber of Commerce of Quito, since 1993 to present. Corporación Financiera Nacional: Including Legal Sub-director 1979-1985, Deputy General Legal Director 1985-1991, General Legal Director; Member of the Board of Directors of Ecuatoriana de Desarrollo S.A., Cofiec, in representation of the CFN, 1989-1991. Board of Directors of Financial and Insurance Institutions, since 1997: Banco Centro Mundo: Third Deputy Member of the Board of Directors, November 1997-January 1999, Third Principal Member of the Board of Directors, January 1999 to present.