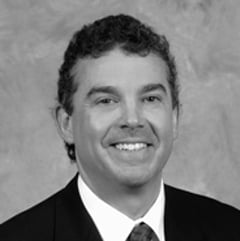 Ohio, USA
Local Time: Wednesday 17:40
Practice Expertise
Corporate & Transactional
Banking & Financial Services
Franchise & Distribution
Capital Markets
Areas of Practice
Banking & Financial Services
Capital Markets
Corporate & Transactional
Franchise & Distribution
Executive Compensation
Franchise and Distribution
International Business
International Trade and Regulatory Compliance
Mergers & Acquisitions
Private Placements
Securities
Venture Capital/Private Equity
View More
WSG Practice Industries
WSG Leadership
DealMaker Group - Member
Banking & Finance Group - Member
Mergers & Acquisitions Group - Member
Private Equity Group - Member
Trade and Investment Group - Member
View More
Profile
Harvey is Chair of Dinsmore's International Business Practice Group.
While Harvey was born and raised in the U.S., he has always had a passion and curiosity for lands and cultures outside of his native country. He is a long-standing, accomplished corporate attorney uniquely focused on helping clients win by practically, pro-actively and efficiently assisting with their domestic and foreign transactions. With several decades of studies and dealings abroad, Harvey applies his global experience to address cross-border strategies and complex issues in tandem with client product or service needs, specific industry situations, as well as "must haves" and "must avoids" before crafting any solution or agreement.

His practice extends beyond transactions however. In addition to routinely leading U.S. and foreign M&A and other corporate and tech projects, he and his team daily advise clients on Foreign Corrupt Practices Act (FCPA), Export Control, and Denied Parties and Sanctions (OFAC) issues, as well as handling licensing, distribution, sales, sourcing and compensation agreements. In recent years, Harvey and Dinsmore have devoted significant resources to cross border bank regulatory and lending matters. Throughout his long career, Harvey also routinely counsels clients on SAAS and complex tech licensing, software development, Cloud/ASP agreements, Data Privacy, hosting, business-to-business issues, outsourcing and all high-tech agreements generally.

Harvey is known for asking the hard, practical questions up front that cause ill-conceived deals to die early or that assist clients to forge alliances that are more likely to succeed and endure. His clients benefit from his extensive experience handling cross-border mergers and acquisitions, and with Dinsmore having more than 250 foreign clients, Harvey tailors his strategy to meet the unique needs of each client. Among his most noteworthy transactions, he handled joint ventures with a German logistics provider and a German consumer products company and both a Chinese alternative energy producer and lubricant oils producer, as well as assisting with a $150 million cross-border acquisition transaction. Throughout his career, Harvey has represented a number of significant clients, including Procter & Gamble, Standard Register, Fifth Third Bank, other Banks and like enterprises, Omnicare, First Data, Shaw Flooring, Carrs Plc, Private Equity and Venture Capital Funds and their targets and Toyota in deals totaling over billions of dollars. His international business transactions have included joint ventures, mergers and acquisitions of foreign subsidiaries and entities in the U.S., Europe, China, Mexico, Canada, Australia, New Zealand, India and Latin America.

Harvey is also the past chair of the Closely Held and Growing Business Enterprises Committee of the International Bar Association (IBA), the Ohio State Bar Association's representative to the IBA's governing Council and Bar Issues Commission, an elected member of the IBA Legal Practice Division Council and its Strategic Planning Committee, appointed to the IBA Constitution and Governance Committee, a member of the IBA Professional Ethics Committee Advisory Board, a member of the IBA Closely Held Committee Advisory Board, and a member of the IBA Law Firm Management Committee Advisory Board. He frequently lectures in the U.S. and abroad on high technology, domestic and international joint ventures, mergers and acquisitions, and other transactions for international organizations and business groups.
Bar Admissions

Education

University of Cincinnati College of Law (J.D., 1987)
Columbia University (M.A., 1986)
University of Yaounde, Cameroon (Masters Studies, 1983)

Rotary International Fellowship

Georgetown University (A.B., cum laude, 1982)
University of Sussex School of African and Asian Studies, Brighton, England (Undergraduate Studies, 1980)

African and Asian Studies
Areas of Practice
Banking & Financial Services
Capital Markets
Corporate & Transactional
Franchise & Distribution
Executive Compensation
Franchise and Distribution
International Business
International Trade and Regulatory Compliance
Mergers & Acquisitions
Private Placements
Securities
Venture Capital/Private Equity
Professional Career
Significant Accomplishments
Peer Review Rated AV in Martindale-Hubbell
Best Lawyers©

"Lawyer of the Year" in Cincinnati for International Trade and Finance Law (2014, 2019, 2022)
Corporate, Information Technology, International Trade and Finance Law (2021-2022)

Recommended for Mergers, Acquisitions and Buyouts by The Legal 500 United States
Ohio Super Lawyers®
Ohio Exporter of the Year E-Award presented by the Governor of Ohio (2009)
M&A Leader in Foreign Transactions – Ohio, Corporate America News (2015)
Professional Associations
European-American Chamber of Commerce, past president
International Bar Association senior positions

Closely Held and Growing Business Enterprises Committee, past chair
IBA Council and Bar Issues Commission, member
Legal Practice Division Council, elected member
Constitution and Governance Committee, member
Closely Held Committee Advisory Board, member
Law Firm Management Committee, past Advisory Board member
Professional Ethics Committee, Advisory Board member
Corporate Mergers and Acquisitions and Technology committees, member

University of Cincinnati College of Law LLM and prior Institute for the Global Practice of Law, Advisory Board member
ALFA®International, International Law Practice Group, former co-chair
Leadership Cincinnati, Class XXXIII
Cedar Village Retirement Community Foundation, past chair and member of the Board and Investment Committee
May We Help non-profit, past Board Chair
Art Academy of Cincinnati
Jewish Community Relations Council, Board member
Congregation Etz Chaim, past president, past Board member
French American Chamber, past Board member and officer
Greater Cincinnati Chamber of Commerce, Foreign Investment Attraction Team and International Trade Council, past member
Ohio Commodores (Trade Promotion Organization), past governor-appointed member
Southern Ohio and Kentucky District Export Councils, past Board member
Ohio State Bar Association

Corporate Counsel Committee
International Law Committee, past chair

Cincinnati Bar Association

International Law Committee, past chair
Corporate and Securities Law Committee, past vice chair

Northern Kentucky International Trade Association, past Board member
University of Cincinnati College of Law, International Business Transactions, past professor
United Way, Neighborhood Services Field of Service, past co-chair, Division Leadership Council
Travelers Aid International, past president
Meet our Firms and Professionals
WSG's member firms include legal, investment banking and accounting experts across industries and on a global scale. We invite you to meet our member firms and professionals.