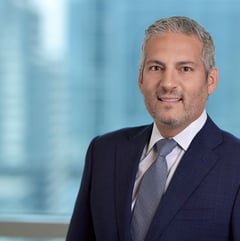 Florida, USA
Local Time: Thursday 18:46
Practice Expertise
Acquisitions and Dispositions
Commercial Real Estate Lending
Construction
Finance and Restructuring
Areas of Practice
Acquisitions and Dispositions
Commercial Real Estate Lending
Construction
Finance and Restructuring
Land Use and Development
Leasing
Real Estate Life Sciences and Health Care
Real Estate, Development and Finance
View More
Profile
Jonathan has more than 25 years of experience assisting clients in the development, financing, leasing, operation and sale of real estate, most notably in the retail and hospitality industries.
Jonathan handles a wide range of real estate projects, including structuring complex joint ventures, public-private partnerships and community development districts. His clients include local and national developers, real estate investment trusts, institutional investors, such as pension fund advisors, as well as banks and other lenders. He partners with clients on projects across the United States, Caribbean and South America.
Jonathan also provides family offices and high net-worth clients with "outside general counsel" services. These may include business, corporate, employment and human resources issues, noncompetition and confidentiality issues regarding current and former employees, contract, document and diligence review and advice, problem solving, litigation prevention and negotiation, and the like.
Prior to joining the firm, Jonathan served as general counsel to a national real estate development and management firm and family office. He is also a US Coast Guard-licensed captain.
Relevant Experience
Represented a client in the acquisition and restructuring of a venture to develop a 184 acre mixed-use waterfront project, involving modification of a municipal ground lease, infrastructure financing and formation of a Community Development District.
Represented a client in the $1.2 billion financing and single asset securitization of a regional shopping center.
Represented a client in the $52 million disposition of a luxury boutique hotel that included significant historic preservation issues.
Education
BSc, London School of Economics and Political Science, 1989
Areas of Practice
Acquisitions and Dispositions
Commercial Real Estate Lending
Construction
Finance and Restructuring
Land Use and Development
Leasing
Real Estate Life Sciences and Health Care
Real Estate, Development and Finance