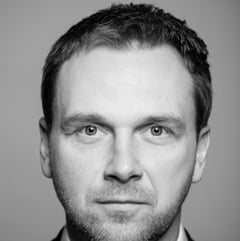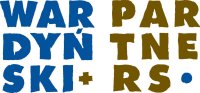 Warsaw, Poland
Local Time: Tuesday 04:06
Practice Expertise
Finance (Banking & Project Finance, ...
Restructuring & Bankruptcy
Areas of Practice
Finance (Banking & Project Finance, ...
Restructuring & Bankruptcy
FinTech
Infrastructure & Real Estate Development
Private Equity
Real Estate & Reprivatisation
Regulatory
View More
WSG Practice Industries
WSG Leadership
WSG Regional Council - Member 2021-2022
Banking & Finance Group - Group Leader
DealMaker Group - Member
ESG - Environmental, Social & Governance Group - Member
Restructuring & Insolvency Group - Member
View More
Profile
Lukasz Szegda, a legal adviser, specialises in the financing of transactions, including acquisition finance, secured and structured financing, project finance, re-financing, and real estate finance. His experience includes advising lenders on major debt restructuring projects, and he has represented clients in financial litigation as well as restructuring and bankruptcy proceedings. He frequently advises clients on regulatory related with securitisation, consumer credit programmes, FinTech as well as innovative financial solutions.
Lukasz is also the Chair of the Financial Innovations Subcommittee within IBA's Banking Law Committee.
Bar Admissions
Admitted in 2004 to the Bar of Legal Advisors in Warsaw, Poland
Education
- 2006: The IBA's International Practice Diploma Programme (developed by the International Bar Association and The College of Law of England and Wales) - diploma in Joint Ventures module
- 2005: The IBA's International Practice Diploma Programme - diploma in Mergers & Acquisitions module
- 2000 - 2004: Legal advisor traineeship completed in 2004 with an exam for legal advisor;
- 1995 - 2000: Faculty of Law and Administration, Degree: Master of Law (cum laude); my master thesis won the first prize in the Vontobel Foundation Competition for the best master thesis on banking, commercial and securities law in the Faculty of Law and Administration at the Warsaw University in the 1999/2000 academic year;
- 1998 - 1999: The Center for American Law Studies at the Warsaw University (in cooperation with the University of Florida);
- 1997 - 1998: The British Centre for English and European Legal Studies at the Warsaw University (in cooperation with the University of Cambridge);

Areas of Practice
Finance (Banking & Project Finance, Financial Institutions, Capital Markets, Insurance)
Restructuring & Bankruptcy
FinTech
Infrastructure & Real Estate Development
Private Equity
Real Estate & Reprivatisation
Professional Career
Significant Accomplishments
Advised BNP Paribas Bank Polska, Santander Bank Polska, Bank Millennium and Raiffeisen Bank Polska in connection with financing of PLN 185 million to refinance debt and finance working capital of a listed Polish HR services company. Debt restructuring of the Work Service S.A. group which was awarded as 'the most complex and dynamic financial restructuring in Poland in 2018'.
Assistance in succesful recovery of EUR 525m for the trustee of defaulted bonds issued by a Polish public company.
Professional Associations
International Bar Association

Professional Activities and Experience
Simmons & Simmons London Office secondment at Financial Markets Department, Banking Group