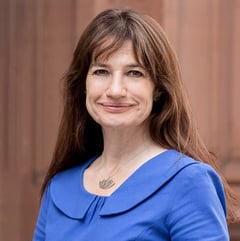 London, England
Local Time: Tuesday 20:04
Practice Expertise
Asia
Aviation
Construction Litigation
Energy Litigation
Areas of Practice
Asia
Aviation
Construction Litigation
Energy Litigation
Europe, Middle East and Africa
Hospitality
Insurance Recovery
International Arbitration
Offshore Oil and Gas Dispute Resolution
Oil and Gas Litigation
Power and Renewables
Technology
View More
Profile
Melanie Willems, head of international arbitration in the London office, focuses her practice on international arbitration and is experienced in all forms of alternative dispute resolution (expert determination, mediation, adjudication and so forth). She has extensive experience in ad hoc proceedings and the major international rules, such as ICC, LCIA, UNCITRAL, ICSID and standard form contract rules. She also represents clients in court in the UK, and sits as an arbitrator. Melanie is a ranked lawyer in the International Arbitration category: Commercial Arbitration practice area of Chambers UK 2019, Chambers and Partners. The guide says that Melanie Willems is "extremely bright and very passionate about her clients' needs" and "is particularly proficient in representing clients in the oil and gas sector in commercial and projects disputes."
Melanie is recognised in the international arbitration section of the 2020 edition of The Legal 500 UK, Legalease, on their elite list of leading individuals who report that "Melanie Willems is exceptionally driven, energetic and able to anticipate what clients want." Previously Legal 500 have reported that Melanie is "very experienced and capable." She is included in The Legal 500 International Arbitration Powerlist published March 2019, which showcases 200 of the UK's leading practitioners working in law firms and the Bar.
Melanie acts for clients in a wide range of industries, including engineering, energy, construction, rail, infrastructure/transport, hotels, retail, property development, banking and finance, technology and insurance. She has particular experience in contractual disputes arising from energy, major projects and engineering matters. She has advised clients on international projects in the Middle East, Asia, India and Africa in relation to foreign investments, power plants, renewable energy, desalination plants, petrochemical plants, oil rigs, pipelines, hotels, roads/highways, hospitals, transport and government projects.
Melanie is a prolific writer and speaker, and is frequently sought after to speak on topics related to international arbitration and various forms of dispute resolution in the UK and abroad.
Bar Admissions
England and Wales, 1992
Education
M.Sc., King's College London, 1993
LL.B., King's College London, 1989
Maîtrise, Law, Université de Paris-X, 1989
Areas of Practice
Asia
Aviation
Construction Litigation
Energy Litigation
Europe, Middle East and Africa
Hospitality
Insurance Recovery
International Arbitration
Offshore Oil and Gas Dispute Resolution
Oil and Gas Litigation
Power and Renewables
Technology
Professional Career
Significant Accomplishments
Represented a major Japanese contractor in an ICC arbitration arising out of the construction of a petrochemicals plant in
Northern England. The case involved claims for the cost of additional works, delay claims (including prolongation) and disruption claims.
Successfully represented a large European contractor against a Kuwaiti government body in a Paris-based UNCITRAL arbitration concerning a project in Algiers. The work included defending challenges to arbitrators and an appeal to the International Court at The Hague.
Acting for an international hotel operator in ICC arbitration proceedings concerning a luxury hotel in Madagascar, as regards compliance with brand standards and health and safety requirements.
Advised a Japanese contractor in a multi-party mediation arising out of claims regarding a Saudi Arabian power project. The matter was successfully settled.
Advised on an issue of stress-cracking on the blades of a wind turbine in a wind farm in Portugal.
Advised on design and workmanship claims due to a damaged pipeline network, including an underwater section and associated cabling.
Advising an international hotel operator in a dispute concerning unlawful termination of a management agreement for a new-build hotel in Moscow serving an international airport in Moscow, subject to ICC arbitration.
Conducted a large scale mediation in connection with liability for faults in a new design single point mooring buoy.
Advised the world's largest rail manufacturer in connection with a long-term contract for upgrade and improvement works on rail infrastructure and facilities in a major European capital. Interim claims were valued at £40 million.
Conducted an expert determination, concerning rights to hydrocarbons, on the consideration adjustment necessary in a purchase of North Sea interests.
Acted for an English/Lebanese joint venture on an ICC arbitration relating to the construction of an Egyptian "new town."
Acting in an ICC arbitration concerning the termination of a luxury resort hotel subject to a long-term management agreement, for one of the largest international hotel operators.
Advised client on contentious issues in PFI contracts, in connection with the mechanism for measuring performance and the impact of remuneration due to the contractor.
Acted on several large scale adjudications in connection with disputes in relation to the construction of the M6 motorway.
Represented an international hotel chain in an ICC arbitration concerning health and safety issues and the duties of the property owner under the hotel management agreement in connection with a substantial African hotel.