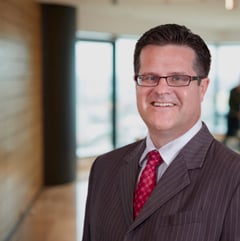 Practice Expertise
Construction
Education
Litigation and disputes
Technology
Areas of Practice
Construction
Education
Litigation and disputes
Technology
Profile
I have a strong reputation for providing innovative procurement and project delivery advice across a broad range of industry sectors and for providing guidance on the most appropriate delivery model for any given project.
Having previously acted as a Superintendent on major projects, I understand the role and regularly provide contract administration advice and strategic advice concerning the prevention, management, and resolution of disputes. My civil engineering background means that I can understand underlying technical issues – often critical to resolving claims quickly and favourably.
My unique experience has been independently recognised. In addition to being a Fellow of Engineers Australia since 2017, I have been voted as one of Australia's top lawyers in Best Lawyers International (as published in The Australian Financial Review) for:
Construction / Infrastructure (2012-2019)
Transportation (2015-2019)
Alternative Dispute Resolution (2016-2019)
Government Practice (2016-2019).
I am also ranked on the Australian Doyle's Guide as a 'Pre-eminent' Queensland front-end Construction Lawyer (2017-2019).
To ensure that my clients receive the most current and informed professional advice, I am an active member of many legal, engineering and contracting professional bodies including:
editorial board of the Australian Construction Law Bulletin (ACLB) (since 2012)
Queensland Major Contractors Association (since 2007)
course coordinator and sessional lecturer in Construction Law at the University of Queensland (since 2016).
Career highlights
Brisbane Airport Corporation – lead partner assisting BAC with all legal aspects of designing and constructing the $1.4bn parallel runway
Herston Quarter – lead construction partner for Australian Unity to redevelop a five-hectare site within the Herston Health Precinct – a $1.1bn project to deliver a mixed-use community which will cater for health, residential, commercial and retail development
Brisbane Showgrounds – lead construction partner on the $3bn regeneration project over a 15-year period. The size of the project is 22 hectares and represents the largest brownfield development of its kind in Australia
Sydney Metro – lead Brisbane partner acting for Aqualand on its bid for the Waterloo Station Integrated Station Development
Rio Tinto Aluminium – lead Brisbane Partner role in providing legal services in relation to Amrun Mine, a new $2.6bn bauxite mine being developed south of the Embley River near Weipa in Queensland
Queensland Department of Transport and Main Roads – lead partner to draft a standard form contract used by the Department for all transport infrastructure procurement and for outsourcing road asset maintenance to the private sector
Gold Coast Light Rail – lead Brisbane Partner role to provide advice regarding Queensland building legislation to a joint venture partner in GoldLinQ, the successful contractor engaged to build a $1.6bn, 13km light rail corridor servicing the Gold Coast
Moreton Bay Rail Project – lead Brisbane Partner role in advising the successful contractor for this landmark $1.6bn project for 14km of double track rail, a grade separated rail connection to the Caboolture line, 22 bridge structures, 6 new rail stations and stabling for 10 x 6-car consists
Brisbane City Council – lead partner to advise BCC on a very significant and complex information technology contract dispute using the Government Information Technology Contracting form of contract
Springfield Private Hospital – lead partner for Mater Misericordiae Health Services to draft a Managing Contractor Contract for stage one of this project which involved the construction of an 80-bed, seven level, 10,000 m2 facility
Fluor Australia Pty Ltd – lead partner to advise Fluor on its EPC contract for gas field development in the Surat and Bowen Basins and a 420km gas transmission pipeline including the handling of very significant claims
Aurizon – lead partner to act for Australia's largest rail freight operator with many types of long-term rolling stock maintenance agreements, rail crossing deeds, rail transport agreements and wagon hire agreements
Acted many clients with EPC contracts and O&M contracts in relation to LNG projects, power stations, solar farms and wind farms in Australia and Southeast Asia
Acted for developers and contractors designing and constructing high-rise residential and commercial buildings, including integrated fit-out arrangements and complicated third party arrangements
Acted for many clients in adjudication claims under the Building Industry Fairness (Security of Payment) Act 2017 (Qld) (including subcontractors' charges claims) and claims made in the Supreme Court of Queensland, as well as guided clients through many different alternative dispute resolution processes
Education
BE (Civil) (Hons), LLB (Hons), Grad Dip LP
Professional Career
Professional Associations
Port of Townsville - appointed to the Major Project Committee of the Port of Townsville Limited (POTL) to assist the Board of Directors in fulfilling its responsibilities by facilitating the delivery of major infrastructure projects being constructed by POTL in a timely, efficient and cost effective manner. Appointment period 2010 to [2013]
Queensland Major Contractors Association
Executive Secretary to the Queensland Major Contractor's Association, 2007-2008
Engineers Australia
Chartered Professional Membership, 1993; Registered Civil Engineer on the National Professional Engineer's Register, Category 3, Member
Queensland Representative on the National Civil College Board of Engineers Australia, 2009-2010
Queensland Representative on the National Committee on Construction Engineering, 2009-2010
Young Engineers Australia Representative on the National Civil College Board of Engineers Australia, 1995-1996
Councillor of Engineers Australia, 1993
Chairman: Young Engineers Australia, 1993
Vice-Chairman: Young Engineers Australia, 1992
Chairman: Young Engineers Queensland, 1992
Vice-Chairman: Young Engineers Queensland, 1991
Queensland Law Society, Member, 1999
Institute of Arbitrators and Mediators Australia, Associate Member, 2003
Society of Construction Law (Australia), Member, 2011
Society of Construction Law (UK), Member, 2008
Institute of Public Works Engineering Australia, Inaugural Student Member, 1986, Associate Membership, 1990
King's College at the University of Queensland, Deputy President of King's College Council, 2005-2011, Member of the Board of Fellows of King's College, 2011, Councillor of King's College Council, 1999-2011, President of King's College Old Collegians Association ("KOCA"), 2001-2007, Vice-President of KOCA, 2000, Committee Member of KOCA, 1997-2010, Member, King's College Foundation, 2006-2010
Articles
BIF Act amendments clarify project bank accounts and payment schedule


A number of amendments to the Building Industry Fairness (Security of Payment) Act 2017 (Qld) (BIF(SOP) Act) commenced on 11 September 2018. Most clarify the requirements for implementing project bank accounts (PBAs) on building projects.

Most significantly, the PBAs provisions in the BIF(SOP) Act now reflect a broader scope for subcontractors' financial entitlements, by reference to a relevant subcontract and circumstances where a head contractor is liable to pay a subcontractor. Generally, the amendments strengthen the protections conferred by the BIF(SOP) Act on subcontractor beneficiaries under the PBAs regime.

Queensland Government likely to introduce Supplier Demerit Scheme next year


In a consultation session hosted by the Infrastructure Association of Queensland (IAQ) on 7 November, representatives from the Department of Housing and Public Works (Department) discussed the likely introduction of a demerit points scheme process for suppliers (Scheme).

Queensland drawing new lines more obligations for architects


This article was first published by LexisNexis in the Australian Construction Law Bulletin.1

Similar to many other professions, architects have legal obligations to ensure that their work meets professional standards. Architects may also have civil liability to a range of parties in respect of their architectural services. Below we explore the framework applicable to architecture in Queensland and some recent developments that will expand obligations for architects.



Queensland Government released new version of the QITC Contract Conditions
Suppliers providing ICT products and services under the new version 2 of the QITC Contract Conditions will be obliged to comply with the Ethical Supplier Threshold under the Queensland Procurement Policy, with serious consequences for non-compliance.
Queensland chain of supply legislation commences on 1 November 2017


True to its word, the Queensland Government has led national work on ways to address non-conforming building products, whether domestically manufactured or imported.

Insolvent contractor to call on bank guarantees? Not so fast!


A discussion of when rights or claims under a contract will be accrued at the time of termination of the contract.

The presumption against retrospective operation of statutes and amendments


The case confirms that an Act will not offend the presumption against retrospective operation if it has future consequences for events which had occurred before the enactment, provided that the Act does not otherwise alter any rights or liabilities which the law had defined by reference to past events.

Queensland Government reviewing building industry developers


On 16 November 2021, the Queensland Government commenced its review into the role of developers within the building and construction industry. The outcome of the review could result in some developers needing to be licensed under the QBCC Act.

In with the new? Bringing further project bank account reforms closer


In Queensland, a new bill aims to streamline the project bank accounts regime and improve other key aspects of Queensland's security of payment laws.

QBCC Head Contractor Exemption set to stay


The Building and Other Legislation Amendment Bill 2022 (Qld) has been introduced into Queensland Parliament. The Bill will come as a relief to many head contractors, developers and foreign entities. It means they will not have to obtain a building licence or ensure that building works are completed before 24 July 2022.

Pre-Christmas commencement of the new Queensland security of payment regime


Today, the Queensland Government proclaimed that Chapter 3 (and related provisions) of the Building Industry Fairness (Security of Payment) Act (Qld) 2017 will commence on 17 December 2018.

QBCC Head Contractor exemption to be abolished


The Queensland QBCC Head Contractor exemption is to be abolished due to the Government's concern that the QBCC cannot direct unlicensed entities to rectify defective building work or pursue unlicensed entities for conduct that licensed entities are otherwise prohibited from engaging in.

QLD Project Bank Accounts
On 1 March 2018 the regime of Project Bank Accounts (PBAs) for Queensland government building projects valued between $1 million and $10 million will commence.
Meet our Firms and Professionals
WSG's member firms include legal, investment banking and accounting experts across industries and on a global scale. We invite you to meet our member firms and professionals.