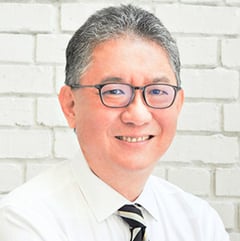 Practice Expertise
Corporate / M&A
Energy, Natural Resources & Green Technology
Infrastructure and Projects
Technology, Media & Telco
Areas of Practice
Corporate / M&A
Energy, Natural Resources & Green Technology
Infrastructure and Projects
Technology, Media & Telco
WSG Practice Industries
WSG Leadership
WSG Regional Council - Member
Profile
Mergers and acquisitions, foreign investments, joint ventures, restructuring, securities offerings, financial institutions and insurance regulations, corporate advisory/planning and infrastructure and technology projects. His clients include multinationals, Malaysian corporations and private equity. Swee-Kee's work has included e-commerce/e-Logistics, automotive, aviation and airports, banking and insurance, direct sales, education, e-commerce, FMCG, healthcare, hypermarkets, internet service providers (ISPs), logistics, medical technology, railways, solar, oil & gas, pharmaceuticals, semiconductor & microelectronics (including wafer fabs), manufacturing, mining and the telecommunications industry sectors. His work has included providing legal solutions across the full life cycle of projects (greenfield and brownfield).
Swee-Kee's practice is principally cross-border. His clients include North American, European, Indian, Australasian and Asian multinationals. Inbound work in recent years has focused on China and Korean clients, which include:
● Alibaba Group (eCommerce) (China)(NYSE)
● Cainiao LogisticsGroup, (subsidiary of Alibaba (China)(Logistics)
● Korea National Oil Corporation(KNOC) (South Korea)(Oil& Gas)
● Hanwha Q-Cell Group (South Korea) (Solar)
● Nine Dragons Paper(Holdings) Limited (SEHK) (China/HK) (Paper/cardboard)
● CRRCUrban Traffic (Europe) Co Ltd, CRRC Urban Traffic (Hongkong) Company Limited, subsidiaries of CRRC Corporation Limited (CRRC) (SSE and SEHK) (China/HK) (Railways/Rolling Stock-world's largest)
● Zhejiang Geely Holding Group Co., Ltd (Geely) (China)(Automotive)(brands - Geely Auto, Lotus, Lynk & Co, PROTON, and Volvo, London EV Company and Yuan Cheng Auto brands)
● Nuctech Company Limited (China) (Advanced security and inspection solution and service supplier)
● Sinotrans Limited (China) (direct subsidiary of and single logistics platform for China Merchants Group, SEHK) (freight forwarding). Largest integrated logistics integrator in China.
● China National Offshore Oil Corporation (CNOOC), China Oilfield Services Limited (COSL, a subsidiary of CNOOC Group, SSE/SEHK) (China/HK) (China SOE, international energy company industrial chain and business in 40 countries, focusing on the oil & gas exploration/ development, engineering/ technical services, refining/marketing, natural gas, power generation and financial services)
● Bestseller Group (Fashion, FMCG) (China)
● Semiconductor Manufacturing International Corporation(SMIC) (China) (NYSE and SEHK) (leading foundry in the world, largest foundry in scale in China.
● Hony Capital (China) (first China property private equity)
Before law, Swee Kee worked in banking and two public listed companies for 12 years with experience in management and on the executive board of a public listed company.
Bar Admissions
● England & Wales (1992)
● Malaysia (1994)


Education
● Ohio Wesleyan University (B.A. Economics)
● University of Oxford (B.A. Jurisprudence, Hon)
● University of Oxford (M.A.)
● Barrister-at-Law, Middle Temple
● Advocate & Solicitor, High Court of Malaya

Areas of Practice
Energy, Natural Resources & Green Technology
Infrastructure and Projects
Technology, Media & Telco
Professional Career
Significant Accomplishments
● Asialaw Profiles (2011 - 2013) - "Recommended Lawyer" in Corporate/M&A
● Asialaw Leading Lawyers (2014, 2016 - 2019) - "Leading Lawyer" in Corporate/M&A
● Asialaw Leading Lawyers 2020 - "Distinguished Practitioner" in Corporate/M&A
● Asia Business Law Journal (2019 and 2020) - one of Malaysia's Top 100 Lawyers
● Chambers Asia-Pacific (2008 - 2020) - "Leaders in their Field" in Corporate/M&A
● Chambers Asia-Pacific (2021) - "Eminent Practitioner" in Corporate/M&A
● Chambers Global (2007 - 2009, 2011 - 2020) - "Leaders in their Field" in Corporate/M&A
● IFLR1000 (2011 - 2017) - "Leading Lawyer" in M&A
● IFLR1000 (2018 - 2021) - "Highly Regarded Lawyer" in Energy and Infrastructure and M&A
● The Legal 500 Asia-Pacific (2007 - 2015) - "Leading Individual" in Corporate/M&A
● The Legal 500 Asia-Pacific (2017 and 2019 and 2020) - "Recommended Lawyer" in Corporate/M&A
● The Legal 500 Asia-Pacific (2020) - "Recommended Lawyer" in TMT
● Expert Guides (2018 - 2020) - "Leading Practitioner" in M&A
● Who's Who Legal (2012 - 2015) - "Expert" in M&A
Professional Associations
● Member, Malaysian Bar (1994)
● Member, Middle Temple (London) (1992)
● Member, International Bar Association (IBA)
● President, World Law Group, 2015 - 2017 (www.theworldlawgroup.com)
● Director, Asia Region, World Law Group, 2012 - 2015
● Member, Membership Committee, World Law Group
● Past Member and Past Vice-Chair, Cross-Border Investment Committee, Inter-Pacific Bar Association (IPBA)
Professional Activities and Experience
● Agriculture/Materials Science (USA)
► Acted as Malaysian counsel for the separation of the Agriculture Division of DowDuPont to form a stand-alone publicly traded company known as Corteva Agriscience, post-merger of Dow and DuPont (we acted for DuPont) on 31st August 2017.
► "DowDuPont" (NYSE: DWDP) is a holding company formed through the merger of The Dow Chemical Company ("Dow") and E.I. du Pont de Nemours & Company ("DuPont") on 31st August 2017, with the intent to form strong, independent, publicly traded companies in the divisions of Agriculture, Materials Science and Specialty Products ("DowDuPont Merger").
► The 3 divisions were intended to be separated within 18 months from the completion of the DowDuPont Merger. We are currently assisting in the separation of the Agriculture division into a company called Corteva Agriscience.
► Corteva Agriscience brings together DuPont Crop Protection, DuPont Pioneer and Dow AgroSciences to create a market-shaping, standalone agriculture company with leading positions in Seed Technologies, Crop Protection and Digital Agriculture.
● Plastics/Stretch Film (Malaysia)
► Acted for Scientex in its acquisition of 139,062,766 shares representing approximately 42.41% of the equity interest of Daibochi Berhad ("Daibochi") from certain shareholders of Daibochi ("Vendors") ("Acquisition") for RM222,500,425.60 which was satisfied by a share exchange through the issuance of 1 new Scientex share for every 5.5 ordinary shares in Daibochi. This Acquisition became unconditional on 11 February and was completed on 19 February 2019.
► On 11 February 2019 (the date when the Acquisition became unconditional), Scientex had undertaken a mandatory offer to acquire all the remaining shares and warrants in Daibochi which are not already owned by Scientex ("MGO"). The offer price per share is RM1.59 which was satisfied by either a cash option or a share exchange option at the exchange ratio of 1 new Scientex share for every 5.535 shares in Daibochi. The offer price per warrant is RM0.01 which was satisfied by cash option only. The MGO was closed on 1 April 2019 and the total shares and warrants held by Scientex is 61.89% and 4.24% respectively.
► We are the counsel assisting Scientex in the negotiation, execution and completion of the Acquisition. When the Acquisition became unconditional, we continued to advise Scientex throughout the MGO process. As the consideration of the Acquisition and the MGO was done through a share swap option, a number of areas in the Acquisition and MGO required special consideration (e.g. closing mechanism, approval sought and etc). This is one of the limited takeover offers involving a share swap option in the last few years in Malaysia. https://www.theedgemarkets.com/article/scientex-firms-deal-4241-daibochi-stake-rm2225m.
● Logistics/e-Commerce (China)
► Acted for MA eLogistics and Malaysian Airports Holdings Bhd in the joint venture with CAINIAO SMART LOGISTICS NETWORK (HONG KONG) LIMITED ("Cainiao HK") (subsidiary of Alibaba Group Holding Limited ("Alibaba"), listed on the NYSE).
► The JV with the Alibaba will develop a regional e-Commerce and logistics hub, comprising cargo terminals, sorting centres, warehouses and fulfilment centres and other facilities for e-commerce industry, in the KLIA Aeropolis (within the Digital Free Trade Zone (DFTZ) in Malaysia ("Project")) launched by Jack Ma and Prime Minister Najib Razak.
► The joint venture with the Alibaba Group in the KLIA Aeropolis DFTZ Park, Alibabas's 1st Electronic World Trade Platform (eWTP) hub outside of China, will revolutionise the e-Commerce and logistics sector in Malaysia through its role as a Regional Fulfilment Centre for the consolidation/ distribution/transhipment of eCommerce B2C and B2B merchandise within ASEAN and Oceania, and a global hub in the future.
► Negotiations in China (including in Beijing and Shenzhen etc) and Malaysia are extensive and complicated as this is Alibaba's first foray outside China in the logistics sphere. We have since been appointed by Alibaba/JV Company to act for the JV Company.
● Automotive (China)
► Acted as the Malaysian counsel of GEELY AUTOMOTIVE (together with Dentons Beijing, Dentons Singapore and Dentons United Kingdom), in its proposed subscription of 49.9% equity in Proton Holdings Berhad ("PROTON") ("Proposed Share Subscription") and the proposed acquisition of 51% equity in Lotus Advance Technology Sdn Bhd ("Lotus") from Proton ("Proposed Share Acquisition"). The remaining 49% equity in Lotus is being acquired by Etika Automotive Sdn. Bhd.
► PROTON (established in 1983), Malaysia's first national car company together with its subsidiaries ("PROTON Group"), manufactures, assembles and sells motor vehicles and related products such as accessories, spare parts and other components under the "Proton's brand. PROTON Group's business activities span the entire automotive value chain encompassing vehicle engineering, research and development, manufacturing, distribution, sales and after-sales services.
► Lotus, principally an investment holding company, holds the Lotus Group of companies which manufactures sports and racing cars under the well-known "Lotus" brand. Its headquarters is at Hethel, United Kingdom.
► This transaction, for the financially distressed national car company, is a contested bid. It involves extensive due diligence and intricate transaction structuring to address the concerns of both the buyer and seller. The final structure enabled Proton to remain majority Malaysian owned and at the same time formed a strategic partnership with GEELY to leverage on the latter's resources, technology and marketing expertise for Proton to turn around and to expand its export footprint to the ASEAN countries.
► GEELY owns Sweden's VOLVO (acquired 2010). In 2016, VOLVO recorded an operating profit of USD1.25 Billion, the highest ever since VOLVO's inception in 1927. GEELY also owns The London Taxi Company which manufactures the iconic London Black Cab. GEELY has committed USD370 million to producing an electric version of the Black Cab. More recently, the chairperson of GEELY bought almost 10% stake in Mercedes-Benz owner Daimler making it Daimler's biggest shareholder.
● Infrastructure, Rail, Transport (China)
► Acted as the Malaysian advisers to CRRC UT in its collaboration with property development and construction outfit Ireka Corp Bhd ("Ireka") to venture into rail, urban traffic solution, tourism and infrastructure projects in Malaysia and Southeast Asia. Simultaneous to the MoU signed to establish a working relationship for the project mentioned, Ireka had also signed a share subscription agreement in December 2017 with CRRC UT, a member of the China-based CRRC Group to invest in Ireka and subsequently establish a joint venture relationship between both parties, of which Ireka holding 51% and CRRC UT holding 49%.
► In addition, on 24 January 2018, Ireka, CRRC UT and STO Express Co Ltd ("STO") signed a Memorandum of Understanding ("MOU") to establish collaborative working between the parties.
► STO is China's largest integrated logistics services company, focusing on express delivery of courier items and has vast experience of supporting the exponential growth of e-commerce business in China over the last decade. In March 2017, Malaysia launched its Digital Free Trade Zone (DFTZ), (the world's first outside of China) where it will support internet companies to trade goods, provide services and co-create solutions. It is also anticipated to create 60,000 jobs in the country by 2025. Ireka and CRRC UT will be STO's exclusive partner in developing a strong support infrastructure for STO's operations, both in terms of real estate, as well as in logistics and transport vehicles.
► The partnership of Ireka, CRRC UT and STO will create a strong strategic alliance that provides an important platform for this tri-partite relationship to leverage on each other's technical knowledge, expertise and experience for expansion and growth in Malaysia and South East Asia.
● Energy/Solar (Korea)
► Acted as Malaysian counsel (together with Clifford Change; Germany and Hong Kong (Korea Practice) to Hanwha Chemical Corporation, a company listed on the Korean stock exchange and a part of the Hanwha Group, one of the largest conglomerates in South Korea, in its successful bid and acquisition of Q-Cells SE's headquarters in Germany, its production facilities in Germany and Malaysia and its sales offices in the US, Australia and Japan from Q-Cells' insolvency administrator.
► The successful acquisition by Hanwha Chemicals of Q-Cells officially positioned it then as the third largest solar manufacturer in the world with manufacturing facilities in Germany and Malaysia and sales offices in the US, Australia and Japan.
► This complex and multifaceted transaction, inter alia, involved, pre-transaction advice needed for bid-structuring and other advice which included cross border insolvency, regulatory, licensing, environmental, employment, tax, land and major debt restructuring/negotiation issues and extensive post acquisition restructuring of the target entities.
► For Hanwha, the purchase of Q-Cells and the launch of its new solar-specific entity is part of the company's efforts to deepen its involvement in solar and bring about significant advancements in technology. In addition to acquiring 200-megawatt cell and 120-megawatt module manufacturing facilities in Germany, Hanwha has also acquired 34 Q-CELLS patents and 1,225 employees, all of which will likely aid in the achievement of this aim.
● Beverage/Property (Asia)
► Acted as Malaysian counsel (together WongPartnership LLP, Singapore) to TCC Assets Limited and Thai Beverage Public Company Limited (a company listed on the Singapore Stock Exchange) on its successful and contested takeover offer for Fraser & Neave Limited, a 130 years old conglomerate listed on the Singapore Stock Exchange, with soft drinks, dairy and publishing businesses plus a real estate portfolio worth more than S$8 billion ($6.5 billion). This is the largest M&A transaction in Singapore's corporate history.
● Specialty Steel (Europe)
► Acted as lead counsel for NV Bekaert SA ("NV BK") (together with Rodyk & Davidson as Singapore counsel and Bahar & Partners as Indonesian counsel) a worldwide technological and market leader in drawn steel wire products and advanced coatings in its joint venture with Southern Steel Berhad ("SSB"). In the joint venture agreement dated 8 May 2012 ("JV Agreement"), the parties agreed to form a joint venture company in Singapore ("JV Co") for the manufacture and sale of specified steel wires ("Products") in the ASEAN region. NV BK will hold 55% and SSB will hold 45% of the JVCo ("Proposed JV"). NV BK is a public company listed on Euronext Brussels (BEKB). It is a global player in drawn steel wire products and technologically strong in advanced solutions based on metal transformation and coatings. Presently, NV BK serves customers in more than 120 countries. Under the joint venture, SSB shall inject Southern Speciality Wire Sdn Bhd ("SSW") and Southern Wire Industries (Malaysia) Sdn Bhd ("SWI") (together with its wholly-owned subsidiary, Cempaka Raya Sdn Bhd) and NV BK shall inject its entire galvanized and multi-coated wire business in Indonesia currently undertaken by its Indonesian subsidiary, PT Bekaert Indonesia, into the JV Co.
► The Proposed JV is subject to (a) the approval of the Malaysian Industrial Development Authority for the sale and transfer of the entire issued share capital of SWI by SSB to the JV Co and (b) the approvals from the Capital Investment Coordinating Board (BKPM) and the Minister of Law and Human Rights of the Republic of Indonesia and (c) the approval of European Commission based on EU Competition Law Rules Applicable to Merger Control.
► Apart from the drafting of the sale and purchase agreements and the joint venture agreement, the transaction involves many elements such as:-
♦ cross-border project co-ordination with foreign counsel;
♦ pre-transaction structuring;
♦ carve-out of the unsold business of the relevant entities;
♦ licensing and regulatory advice;
♦ environmental law;
♦ real property law;
♦ employment law;
♦ IP law;
♦ competition law
♦ litigation matters.
● Electronics/Semiconductors (USA)
► Acted as Malaysian counsel for our long-time client Texas Instruments in its acquisition of National Semiconductor for approximately US$6.5 Billion.
► The Guardian reported that "the move will consolidate the analogue sector, whose chips are used in mobile phones, car and industrial systems. TI and NatSemia... are two of the oldest companies in the chip business, founded in 1930...band 1959 respectively... The acquisition will extend TI's lead in the vast fragmented market for analogue chip.. "BBC news reports that "The deal takes TI past Toshiba as the world's third biggest chipmaker."
► As with other M&A transactions in which we have worked with Texas instruments, the transaction will involve not only the M&A aspects but also the regulatory, environmental, land law, employment law and the full range of other issues common to such transactions but also the post completion integration of the two companies in Malaysia.
► The transaction draws upon the knowledge of our multi-disciplinary team to co-ordinate and put into effect TI's M&A and integration plan.
● Paperboard (China)
► Acted for the client in a joint venture with a Malaysian paper manufacturing company, Singa Trading (Malaysia) Sdn. Bhd. Our assistance includes the provision of structuring advice, conduct of legal due diligence exercise, negotiation with the counter parties, drafting of transactional agreements and coordinating processes and flow of the transaction. Nine Dragons Paper (Holdings) Limited is listed on the Main Board of the Hong Kong Stock Exchange and the Nine Dragons Paper Group is the largest container board producer in Asia and one of the largest in the world in terms of production capacity. The Group primarily produces linerboard, high performance corrugating medium and coated duplex board.
Articles
Articles & Publications:
● World Bank, Doing Business 2018 - Starting a Business - Malaysia, published by The World Bank Group (2011-2018)
● Co-authored with Marhaini Nordin the Malaysia Chapter - International Business Acquisitions: Major Legal Issues and Due Diligence 2014(Editors: Ralf Kurney and Michael Whalley), Wolters Kluwer, 4th Edition, 2014
● Co-authored with Marhaini Nordin the Malaysia Chapter - International Securities Law Handbook2014 (Editors: Jean-Luc Soulier and Marcus Best), Wolters Kluwer, 4th Edition, 2014
● Co-authored with Marhaini Nordin the Malaysia Chapter - Mergers & Acquisitions Law Guide 2013/14The 1st Annual Guide to Practicing M&A Law in Asia published by LexisNexis
● Malaysia Chapter - The Legal Guide to Doing Business in the Asia-Pacific published by Asia-Pacific committee and the China law committee of the American Bar Association in 2010
● World Bank Doing Business study on business regulation - Malaysia Chapter (most recently 2015)
● International Bar Association Anti-money Laundering Forum (Malaysia Chapter 2005, 2009 and mist recently March 2011) - The Lawyer's Guide to Legislation and Compliance
● International Insider Dealing - Malaysia Chapter (Edited by Mark Stamp with Tom Jaggers, Linklaters) City and Financial Publishing, Old Woking, Surrey GU22 9LG, UK, 2005
● Chambers Global Practice Guide 2019 Malaysia Corporate M&A: Q&A [co-author]
Meet our Firms and Professionals
WSG's member firms include legal, investment banking and accounting experts across industries and on a global scale. We invite you to meet our member firms and professionals.