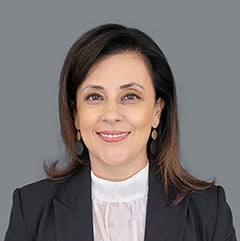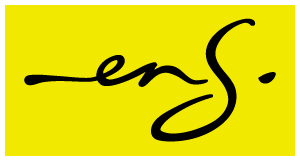 Johannesburg, South Africa
Practice Expertise
employment
employee benefits
employee incentives
retirement funds
Areas of Practice
employee benefits
employee incentives
employment
retirement funds
Profile
Pareen Rogers is an Executive at ENSafrica in the Employment law practice and advises both public and private corporations on all types of employment law matters.
Pareen specialises in labour litigation and has significant experience in litigation proceedings, whether in the CCMA, Bargaining Council or the Labour Court. She also regularly advises clients with regard to review proceedings in the Labour Court and has represented clients in trial proceedings at the Labour Court. In addition, Pareen has specific expertise in prosecuting professional misconduct cases in disciplinary proceedings for the Independent Regulatory Board for Auditors. Similarly, she has been involved in the investigation and prosecution of professional misconduct cases for the South African Institute of Chartered Accountants. As such, Pareen has developed specific skills and expertise in relation to financial related litigation matters and has developed a significant level of administrative and constitutional law experience.
Pareen regularly advises clients regarding both small and large scale retrenchment exercises, as well as after transfers of businesses, compensation and remuneration, retirement fund / pension fund issues, global mobility and other employment related aspects of commercial transactions. In addition, she has conducted many due diligences exercises and employment law compliance audits. Pareen has also advised a number of foreign based entities on South African labour law legislation and on compliance with labour law regulatory bodies, as well as advice on employment equity in the workplace. She also regularly conducts training for clients on all types of employment issues including sexual harassment, social media training, disciplinary and grievance hearing training and poor performance management training.
Pareen has acted for a diverse range of clients, including clients in the following sectors: financial services, auditing regulatory board, media and entertainment, information technology, manufacturing, motor and aviation industries. Pareen has advised a number of clients regarding all aspects of labour law in other African jurisdictions such as: Kenya, Ghana, Swaziland, Lesotho, Mauritius, Botswana, Tanzania and Nigeria. In particular she has dealt with collective labour law and strike issues in Nigeria, collective bargaining in Mauritius and Botswana as well as pension fund issues in Ghana.
Pareen also has extensive experience in advising clients on all aspects of employment equity and has a keen interest in this area of the law, particularly in relation to affirmative action and transformation issues within the workplace.
She has written several articles regarding a wide range of employment topics.
Education

BA (cum laude) (University of the Witwatersrand)
LLB (University of the Witwatersrand)
Admitted as an attorney of the High Court of South Africa
Professional Career
Professional Activities and Experience
Pareen is recognised as a leading/recommended lawyer by:
Best Lawyers® 2023, 2022 - Labour and Employment Law (South Africa)
Meet our Firms and Professionals
WSG's member firms include legal, investment banking and accounting experts across industries and on a global scale. We invite you to meet our member firms and professionals.