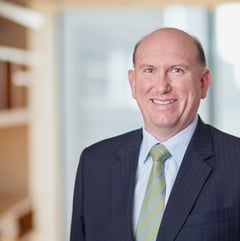 Melbourne, Australia
Local Time: Wednesday 04:20
Practice Expertise
Areas of Practice
WSG Practice Industries
WSG Leadership
Automotive Group - Member
Profile
I have specialist knowledge in the property (including property development) and health and aging sectors. I have worked with superannuation funds and other fund managers in structuring their debt and capital arrangements. I work closely with the MinterEllison regulatory teams (in particular our aged care, privacy and anti-money laundering teams). I have developed and implemented novel structures for the provision of funding into the aged care, recycling and automotive industries.
Career highlights
Australian Unity: Acts for Australian Unity in connection with loans made via its Select Income Fund. This has included acting on the underlying loan transactions as well as advising in relation to options to expand the range of loans in which the fund can be involved. This included an analysis of the new lending structures and updating fund documents.
Daiwa Capital Markets Australia: Acts for Daiwa in relation to its Australian property and construction loan portfolio.
Non-bank lender: Advised on the implications of anti-money laundering legislation for its construction loan portfolio.
Westpac: Advised Westpac in relation to the financing of the new headquarters for a large government tenant in Geelong. This included the initial construction funding followed by an investment phase facility.
Australian listed entity: Advised in relation to the issue of convertible bonds. The bonds are of a relatively new type for the Australian market and a differentiated by the conversion price being a significant premium to the current share price of the issuer, while the interest rate is very low. The advice included developing a strategy to retain existing bank debt and minimise the need for shareholder approvals.
Commonwealth Bank of Australia: Acted for CBA in relation to a facility to for the construction of a shopping centre in South Australia which converted into an investment facility.
Childrens Health Partnership Pty Ltd: Following the completion of the construction of the new Victorian Royal Children's Hospital, provided advice to enable it to meet various requirements under its financing arrangements. This included detailed analysis and advice (for the benefit of our client and its finance parties) in relation to the land use rights underpinning the cash flows and the effectiveness of various payment directions.
MAP Capital Advisors, SB&G Hotel Group: Acted for SB&G Hotel Group on its hotel portfolio acquisition from Eureka Funds Management. The initial financing including a syndicated loan as well as structurally subordinated mezzanine finance. Sean provided oversight of the interaction of the financing arrangements and led the face to face negotiation with the banking syndicate in order to close out final issues.
Australian University: Advised in the sale of up to 10 years of future rental receivables due from student accommodation to a major Australian bank.
Education
LLB; BSC
Professional Career
Professional Associations
Admitted to practice in Victoria
Law Institute of Victoria, Member
Victoria and Melbourne Racing Clubs, Member
Irish Australian Chamber of Commerce and Industry, Member