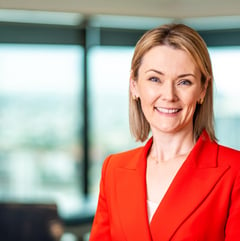 Brisbane, Australia
Local Time: Tuesday 18:31
Practice Expertise
Areas of Practice
Real estate
Leasing
Property
Real estate transactions
Retirement living
View More
Profile
As an experienced real estate lawyer, I work closely with my clients to deliver successful property transaction outcomes, from acquisitions and disposals of significant assets and businesses, to the development and redevelopment of strategic sites and commercial leasing.
Among my clients are RetireAustralia, Blue Care, Bolton Clarke, The Village Retirement Group and Reside Communities, where I have acted on their new village developments and redevelopments.
With the scarcity of suitable sites in metropolitan areas, these developments provide modern, vibrant retirement communities for retirees wanting to stay within their local area, resulting in positive and lasting impacts in these communities.
I have extensive experience in drafting and negotiating agreements between operators and community sports associations (such as golf clubs and bowls clubs) for the development of new villages and land lease communities, having advised a number of operators on the first of these communities to be developed in Queensland.
My commitment to securing a vibrant future for the seniors living sector sees me regularly present at industry events for the Property Council of Australia and DCM Institute in relation to current trends, issues and regulatory matters.
Career highlights
Australian Unity – acting for Australian Unity on the acquisition of commercial properties, including 17 Byres Street, Newstead.
Frasers Property – acting on the acquisition of the Keperra Quarry development site.
Quintessential Equity – advising Quintessential Equity on the acquisition, disposal and leasing of commercial and industrial properties, including 8 Gardner Close, Milton and Grindle Road, Rocklea.
Aveo – advising on regulatory and contractual matters involving Aveo's retirement village portfolio, with villages located in Queensland, New South Wales, Victoria, South Australia and Tasmania.
RetireAustralia – advised on the structuring, scheme registration and resident documentation for RetireAustralia's new retirement village development, The Verge at Burleigh, located at Burleigh Golf Club.
Reside Communities – acting on all aspects of Reside's growing retirement village portfolio including:


advising on scheme registration and resident documentation for Esperance at Hope Island and Reside's brand new development at Pacific Golf Club; and
advising on resident approval of a form 9 redevelopment plan under s113C of the Retirement Villages Act 1999 (Qld) for the redevelopment of Brookland Retirement Village during COVID-19 movement and gathering restrictions.
Industry positions
EnviroDevelopment – National Board Member for the Urban Development Institute of Australia's EnviroDevelopment sustainable development certification program
Urban Development Institute of Australia – Seniors Living Committee Member – Queensland branch