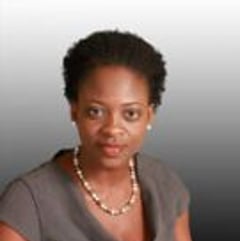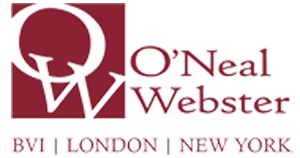 Tortola, British Virgin Islands
Practice Expertise
Commercial Litigation
Corporate and Business
Landlord Tenant
Real Estate
Areas of Practice
Commercial Litigation
Corporate and Business
Landlord Tenant
Real Estate
Profile
Willa joined O'Neal Webster in 2004. Since 2011 Willa is a Partner and Head of the Property and Business Practice group. Willa has worked in the firm's commercial and litigation departments, in the areas of corporate/commercial law, insolvency, contentious and non-contentious real estate law and commercial litigation.
This background serves her well in her current role where she has principal responsibility for property and business matters which includes contentious and non-contentious real estate and employment issues, corporate and commercial transactions, and contracts and business advisory work. She is regularly instructed by statutory corporations, hoteliers, large commercial enterprises, domestic and international BVI business companies, as well as individual clients.
Education
LL.M. (Hons) 2002 Washington College of Law at American University
CLE (Hons) 2001 Norman Manley Law School
LL.B. (Hons) 1999 University of the West Indies at Cave Hill

Professional Career
Professional Associations
Privy Council Applications:
Bryon Smith v BVI Electricity Corporation JCPC/2009/0097 through Privy Council Agents Myers, Fletcher & Gordon
Cases heard at the Court of Appeal and High Court:
Chiverton v Scrub Island Development Group Limited BVIHCVAPP 2009/028
Betteto Frett v Flagship 2009/026
Bryon Smith v BVI Electricity Corporation 2008/010
Ray George v BVI Ports Authority 2006/028
Professional Activities and Experience
Prior to joining O'Neal Webster, Willa served as a Senior Legal Officer of the Eastern Caribbean Central Bank, dealing with banking and securities regulation, and development finance. She was admitted to the Bar of the Eastern Caribbean Supreme Court in St. Kitts in 2002, BVI in 2004 and Antigua & Barbuda in 2009. Prior to this she pursued legal studies in Barbados, Jamaica, the United States and Europe.
She has also served as course developer for the University of the West Indies for Law for Banking and Finance, as an adjunct lecturer in Business Law at the H. Lavity Stoutt Community College of the Virgin Islands, and a lecturer for the Eastern Caribbean Institute of Banking.
Articles
Through The Open Window - Leveraging Cross-Jurisdictional Opportunities For BVI Property Transfers
Dealing with shares of a deceased shareholder in a BVI company
Court of Appeal solidifies its position on fact based appeals
When Inspection Fails
Selling Property 101
Own a Home? Join the Club
Across the Divide - Real Estate Representation in the Virgin Islands
Investing in ONE Virgin Islands - A Practical Guide for Potential Purchasers
A Country of Proud Landowners
Owning Property in the BVI
Meet our Firms and Professionals
WSG's member firms include legal, investment banking and accounting experts across industries and on a global scale. We invite you to meet our member firms and professionals.