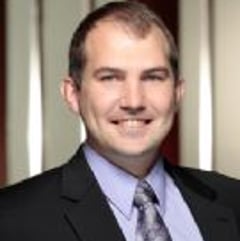 Practice Expertise
Bankruptcy & Corporate Restructuring
Commercial Finance
Finance & Restructuring
Financial Services Litigation
Areas of Practice
Bankruptcy & Corporate Restructuring
Commercial Finance
Finance & Restructuring
Financial Services Litigation
Healthcare Commercial Finance
View More
WSG Practice Industries
WSG Leadership
Emerging Leaders Group - Group Leader
Restructuring & Insolvency Group - Member
Profile
Blake is a member of the American Bankruptcy Institute and Turnaround Management Association, and serves on the Board of the Tennessee chapter of the Turnaround Management Association. He is also AV Preeminent rated by Martindale-Hubbell in the areas of bankruptcy and commercial litigation. 
Examples of Blake's representations include:
Official committee of unsecured creditors in various chapter 11 cases
Liquidating trustees in various chapter 11 cases
Prosecution of fraudulent transfer and preference actions on behalf of official committees and trustees
Claims litigation on behalf of creditors, debtors, and official committees
Secured lenders in all aspects of chapter 7, 11, and 13 proceedings
Defense of fraudulent transfer and preference actions
Court-appointed receivers in connection with the sale of assets and administration of insolvent estates
Indenture Trustees with respect to bond defaults and bankruptcy proceedings
Assignees in assignments for the benefit of creditors
Equipment lessors in enforcement and recovery actions
Business owners in business "divorces"
Lenders and borrowers in out-of-court workouts or general commercial litigation
Bar Admissions
Pennsylvania
New Jersey
Tennessee
Education
J.D., cum laude, Earle Mack School of Law at Drexel University, 2009
B.A., magna cum laude, University of Tennessee, 2005
Areas of Practice
Bankruptcy & Corporate Restructuring
Commercial Finance
Financial Services Litigation
Healthcare Commercial Finance
Professional Career
Professional Associations
Member, Nashville and American Bar Association
Member, American Bankruptcy Institute
Member, Turnaround Management Association
Professional Activities and Experience
Associate, Duane Morris, LLP (Philadelphia, PA), 2009-2012
Articles
Author, Tax-Sharing Agreements and Property of the Estate: Choose Your Language Wisely - ABI Business Reorganization Committee (February 2015)
Author, Two Years Since TOUSA: Cash-Management Systems Put Lenders at Risk in Multiple-Borrower Revolving Loans - ABI Litigation Committee (Sept. 2014)
Author, Beyond the Expiration Date: Use of Avoidance Actions Under Section 502(d) - ABI Unsecured Trade Creditors Committee (Sept. 2014)
Author, If You're Not Confused, You're Not Paying Attention: Electricity and § 503(b)(9) - ABI Litigation Committee (Mar. 2014)
Co-Author, Municipal Debtors: "Cram Down" of Special Revenue Debt - ABI Spring Meeting (April 2014)
Author, Bankruptcy Fraudulent Transfer Provisions Trump ERISA Protections - ABI Young Lawyers Committee (Sept. 2013)
Co-Author, Plaintiff Not Permitted to Toll Section 548's Two-year Look-Back Period - American Bankruptcy Institute Journal, Vol. XXXI, No. 3 (Apr. 2012)
Co-Author, Section 548's Two Year Look-Back Period Not a Statute of Limitations - The Legal Intelligencer (Feb. 2012)
Co-Author, Fifth Circuit Expands Documents Applicable to Determining Claim Preservation - The Legal Intelligencer (Aug. 2011)
Co-Author, District Court Reigns in Significantly Expanded "Good Faith" Inquiry Under § 548(c) of the Bankruptcy Code, Norton Journal of Bankruptcy Law & Practice (Volume 20, Issue 2, April 2011)
Co-Author, Court: Bankruptcy Schedules Don't Provide Constructive Notice to Trustee - The Legal Intelligencer (Sept. 2010)
Co-Author, Failure to Amend Claim Can Violate Bankruptcy Equivalent to Rule 11 - The Legal Intelligencer (Mar. 2010)
Co-Author, Is the Bloom Off the Rose? Sales of Substantially All of a Debtor's Assets Prior to Confirmation of a Plan of Reorganization (Eastern District of Pennsylvania Bankruptcy Conference, 21st Annual Forum-Jan. 2010)
Meet our Firms and Professionals
WSG's member firms include legal, investment banking and accounting experts across industries and on a global scale. We invite you to meet our member firms and professionals.