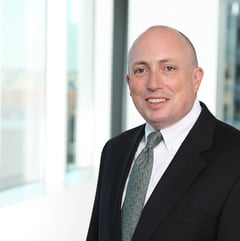 Brian Zimmet
Senior Attorney

Washington D.C., USA
Local Time: Tuesday 21:44
Practice Expertise
Regulated Markets and Energy Infrastructure
Energy and Infrastructure
Energy Sector Security Team
FERC, NERC and State Energy Regulation
Areas of Practice
Energy and Infrastructure
Energy Sector Security Team
FERC, NERC and State Energy Regulation
Regulated Markets and Energy Infrastructure
Energy Regulation
National Security
Sustainability and Corporate Clean Power
View More
Profile
Brian's practice focuses on federal and state energy regulation, with a particular emphasis on Federal Energy Regulatory Commission (FERC) restructuring of electricity markets, Regional Transmission Organization (RTO) and Independent System Operator (ISO) operations, and rate regulation.
Brian's practice encompasses all major issues involving the regulation of the electric energy and natural gas industries. He has extensive experience with the rules governing operation of RTO/ISO markets, and has advised clients on a wide range of RTO/ISO matters, including financial transmission rights (FTRs) and auction revenue rights (ARRs), market design and operations, resource adequacy and capacity market issues, Order No. 1000 and related planning issues, transmission cost allocation, and price formation and uplift charge issues. Brian also has substantial experience with almost all other aspects of FERC electricity regulation under Part II of the Federal Power Act (FPA), the Public Utility Regulatory Policies Act, and the Public Utility Holding Company Act of 2005, including market-based rates, cost-of-service ratemaking and FERC's Uniform System of Accounts, FERC review and approval of mergers and asset dispositions under FPA Section 203, open access transmission issues under Order Nos. 888 and 890, generator interconnection agreements and related issues, FERC affiliate rules (especially the code and standards of conduct), securities issuances under FPA Section 204, rate filing requirements under FPA Section 205, the Mobile-Sierra Doctrine, Qualifying Facility (QF) qualification and exemptions, Exempt Wholesale Generator (EWG) issues, market manipulation, reliability regulation by FERC and the North American Electric Reliability Corporation (NERC), and issues involving the scope of FERC jurisdiction and the dividing line between FERC and state authority over electric markets. Brian also has experience advising clients on natural gas issues, including FERC's capacity release rules and the negotiation of precedent agreements, as well as the licensing of hydroelectric projects.
Brian was the primary drafter of the Retail Electric Competition and Consumer Protection Act of 1999, which is Washington, DC's electric retail access legislation. Brian is admitted to practice before the US Court of Appeals for the District of Columbia Circuit and the US Court of Appeals for the Ninth Circuit.
Relevant Experience
Assisted merchant generator owner in obtaining FERC approval under FPA Section 203 of disposition of natural gas generator located in highly-concentrated Desert Southwest market.
Provide counsel and related representation to Independent System Operator on a wide range of FERC regulatory matters, including Order No. 1000 compliance, capacity market issues, regulatory must-run rules, transmission cost allocation, generator interconnection issues, and issues involving scope of FERC jurisdiction.
Provide counsel and related representation to firm's transactional clients on a wide range of energy regulatory issues, including FPA Section 203 matters, FPA Section 204 issues, QF and EWG issues, market-based rate requirements, organized market operations (including capacity market rules, FTR/ARR issues, and market operations), generator interconnections, Mobile-Sierra issues, and NERC regulation.
Provided advice and related representation to RTO in matters involving compliance with tariff and NERC obligations.
Represented public utilities in NERC audits and enforcement matters, including both CIP and operational audits and investigations.
Represented utilities, merchant generators and marketers in successful applications for market-based rates and associated blanket authorizations.
Represented a vertically-integrated, transmission-owning, investor-owned utility before FERC in tariff filing involving FERC approval of deviations from Order No. 890 pro forma OATT, including important clarifications of the scope of network service.
Advised investor-owned, transmission-owning utilities on compliance with revised open access transmission rules under Order No. 890.
Represented vertically-integrated, investor-owned utilities before FERC in their successful efforts to retain full authority to sell electricity at market-based rates.
Represented investor-owned utilities and power marketers in FERC-initiated investigations of alleged market manipulation.
Represented investor-owned utilities and power marketers in litigation before FERC and the Federal Courts involving the Western energy crisis of 2000-2001.
Advised on FERC rules prohibiting market manipulation and FERC investigations of alleged market manipulation.
Bar Admissions

District of Columbia
Maryland
Education
BA, University of Rochester, 1991
Areas of Practice
Energy and Infrastructure
Energy Sector Security Team
FERC, NERC and State Energy Regulation
Regulated Markets and Energy Infrastructure
Energy Regulation
National Security
Sustainability and Corporate Clean Power
Professional Career
Professional Associations
Member, Energy Bar Association
Member, American Bar Association
Articles
Will the SAFETY Act Keep Your Company Safe from Cyber Liability? Baltimore Business Journal
Beyond CIP Compliance: Managing Cyber and Physical Security Risk Under the SAFETY Act, Transmission & Distribution World
Using the SAFETY Act to Manage the Risks of High-Impact Cyber and Physical Security Events, Powergrid International
Supreme Court Affirms FERC Jurisdiction Over Demand Response in Organized Wholesale Markets, American Bar Association, Renewable, Alternative, and Distributed Energy Committee Newsletter (Section of Environment, Energy, and Resources), Vol. 4, No. 1
How SAFETY Act Can Manage Liability Risks Arising From Pipeline Threats, Pipeline & Gas Journal
Viewpoint: Supreme Court Affirms FERC Jurisdiction Over Demand Response, Smart Energy Universe
FERC's Authority to Impose Monetary Remedies for Federal Power Act and Natural Gas Act Violations: An Analysis, Administrative Law Review
Cybersecurity Regulation: 5 Issues for Companies, Wall Street Journal Market Watch
Meet our Firms and Professionals
WSG's member firms include legal, investment banking and accounting experts across industries and on a global scale. We invite you to meet our member firms and professionals.