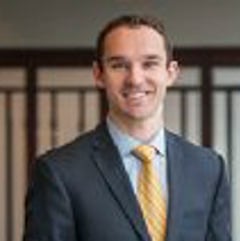 Alabama, USA
Local Time: Tuesday 18:22
Practice Expertise
Financial Services Litigation
Government Investigations & Crisis Management
Litigation & Dispute Resolution
Areas of Practice
Financial Services Litigation
Government Investigations & Crisis Management
Litigation & Dispute Resolution
Profile
Trained at the start of his career by federal trial and appellate judges, Charles knows what it takes to win both at the trial level and at the courts of appeals. He identifies the strengths and weaknesses of each matter that comes in the door as the first step to developing a strategy to succeed. Utilizing and building on this information, he makes each client's case -- whether to a federal or state court, federal or state regulatory agency, or the client's adversary in a private setting -- with a professional and persuasive approach.
Because his trial and appellate litigation skills transcend industries, clients doing business in various sectors of the economy seek out Charles's services in connection with commercial disputes, administrative proceedings, and government investigations. His experience includes:
Achieving favorable outcomes for clients in non-competition, tortious interference, fiduciary duty, and other commercial matters in state and federal trial and appellate courts
Representing businesses and public interest groups in open records laws cases in trial and appellate courts.
Securing administrative approval for the establishment of new health care facilities in Alabama and defending those administrative rulings in Alabama's courts of appeals.
Defending health care professionals in administrative disciplinary proceedings.
Serving as appointed appellate counsel for indigent criminal defendants at the U.S. Courts of Appeals for the Fifth and Eleventh Circuits.
Advising companies and individuals in connection with investigations run by the Securities & Exchange Commission, the Environmental Protection Agency, the Alabama Attorney General's Office, and the U.S. Department of Justice.
Prior to entering private practice, Charles served as a law clerk to the Honorable Sim Lake, District Judge, U.S. District Court for the Southern District of Texas, and, subsequently, to the Honorable Jennifer W. Elrod, Circuit Judge, U.S. Court of Appeals for the Fifth Circuit. Judge Lake and Judge Elrod both keep their chambers in Houston, Texas.
Bar Admissions
Alabama
Texas
Education
J.D., summa cum laude, The University of Alabama School of Law, 2012
B.A., summa cum laude, The Ohio State University, 2009
Areas of Practice
Financial Services Litigation
Government Investigations & Crisis Management
Litigation & Dispute Resolution
Professional Career
Professional Associations
Member, Alabama and Texas Bar Associations
Member, Birmingham Bar Association CLE Committee
Member, Appellate Section, Texas Bar
Professional Activities and Experience
Law Clerk to the Honorable Jennifer Walker Elrod, U.S. Court of Appeals for the Fifth Circuit, 2013-2014
Law Clerk to the Honorable Sim Lake, U.S. District Court for the Southern District of Texas, 2012-2013