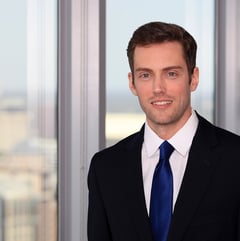 Charles Truslow
Associate

Practice Expertise
Litigation
Financial Services Litigation
Securities Litigation and SEC Enforcement
Areas of Practice
Financial Services Litigation
Litigation
Securities Litigation and SEC Enforcement
Profile
Charlie's practice focuses on complex commercial and business litigation in both state and federal courts.
Charlie represents clients in a broad array of commercial and business disputes involving corporations, financial institutions, and other organizations. He is also actively involved in the firm's pro bono program.
While in law school, Charlie interned for Magistrate Judge Joe L. Webster of the United States District Court for the Middle District of North Carolina. He also served as an executive editor of the Alaska Law Review and a staff editor of the Duke Law and Technology Review.
Relevant Experience
Member of trial team that successfully handled a Texas appellate court proceeding.
Assisted with representation of banks, a private equity firm, and other financial institutions in multi-million dollar disputes involving allegations of fraud, violation of securities laws, breach of contract, tortious interference, violations of antitrust law, and additional claims.
Participated extensively in the discovery and deposition preparation process in various complex commercial cases.
Researched and advised on regulatory concerns for clients' engaged lease-purchase transactions.
Assisted client in responding to charges by state attorney general.
Assisted banks in responding to various subpoenas.
Assisted in writing motions, briefs, and proposed orders which led to successful results for clients.
Education
BA, Augsburg University, 2013
Areas of Practice
Financial Services Litigation
Securities Litigation and SEC Enforcement