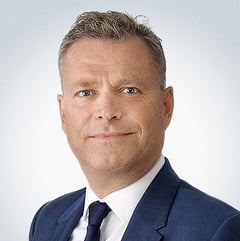 Christian L. Bardenfleth
Partner

Copenhagen, Denmark
Local Time: Tuesday 16:05
Practice Expertise
IP Law
Trademarks and Domain Names
Counterfeited Products and Design
Copyright
Areas of Practice
Copyright
Counterfeited Products and Design
IP Law
Trademarks and Domain Names
Profile
Christian L. Bardenfleth is a partner in our IP Law team. He advises clients on Danish and European IP law and predominantly focuses on trademarks, design and counterfeit products.
Christian is an advisor to some of Denmark's leading companies, for instance A.P. Møller - Mærsk, and he has over 25 years of experience in advising small and medium-sized companies on complex strategic matters regarding the establishment, protection and enforcement of IP rights in Denmark and abroad. 

Thanks to his background from one of Europe's largest IP consultancy firms (Zacco), Christian has built up an extensive network and acquired international specialist knowledge in Europe, China, Japan and the US.

Christian has a right of audience in the Danish Supreme Court, and he is one of the most experienced litigators in Denmark when it comes to infringement of IP rights.
Bar Admissions

INTA
Marques
PTMG
FIR
ADIPA
Education
2006 Admitted to the Supreme Court
1997 Admitted to the High Court
1995-2013, Partner, attorney-at-law, Zacco
1993-1995 Assistant judge, Danish Maritime and Commercial Court
1993 Admitted to the bar
1990-1993 Assistant attorney, Hanne Menne Lawfirm
1989-1990 Administrative officer, Copenhagen Rent Tribunal
Areas of Practice
Counterfeited Products and Design
Trademarks and Domain Names
Professional Career
Professional Activities and ExperienceAccolades
2017 2018 2019 2020 2021 2022 IP Star
2022 WTR 1000
2021 WTR 1000
2020 WTR 1000
2018 Whoswho
2018 WTR 1000
2017 Whoswho
2017 WTR 1000
2016 Whoswho
2015 Legal 500
2015 WTR 1000