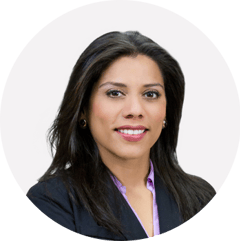 Darliss Gordon
Head of Intellectual Property Department

Managua, Nicaragua
Local Time: Saturday 04:17
Practice Expertise
Intellectual Property
Trademarks
Areas of Practice
Intellectual Property
Trademarks
WSG Practice Industries
WSG Leadership
Intellectual Property Group - Member
Profile
Darliss is a partner at Consortium Legal - Nicaragua, with more than 15 years of experience in the food and beverage, agroindustrial, pharmaceutical, retail, professional services, startups and technology, and media and telecommunications sectors. She has extensive experience in intellectual property and competition law. She has advised foreign and local companies in the protection of their intellectual property rights, patent nationalization phase, preparation of licensing agreements, and protection of Designations of Origin. Her major clients include Bayer Healthcare, European Union, Scotiabank, Repros Therapeutics, Banamex, Wal-Mart, Arabela, Kativo Chemical Industries, Volaris, Darden Corporation, and Deli Pollo S.A.
Coordinated for Central America; also registration of 114 European Geographical Indications within the framework of the Association Agreement between the European Union and Central America, a condition for validity of the Agreement, including Panama.
Work Hihglights
* Advised on an asset purchase agreement. The Brazilian multinational pharmaceutical manufacturer "Eurofarma Laboratorios S.A." acquired the prescription drug business of Laboratorios Stien S.A. in the Central American region.
* Advised Stein Laboratories in drafting a license agreement and general advice on the transfer of intellectual property rights, including the protection of assets (trademarks) that contain the word "Stein".
Education
- Master of Laws, International Institute of Law and Business (INIDEM), Panama (2015)
- Law Degree (magna cum laude), Universidad Americana (UAM), Nicaragua (2003)
Professional Career
Professional Associations
International Trademark Association

ASIPI
Who's Who Legal
World Services Group