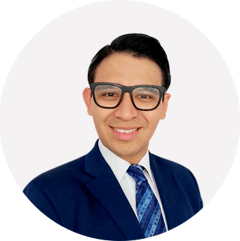 Antiguo Cuscatlan, El Salvador
Local Time: Wednesday 11:23
Practice Expertise
Areas of Practice
Arbitration
Litigation
Administrative
Criminal Law
Labor Law
View More
Profile
Diego is a lawyer and notary, associate at Consortium Legal – El Salvador. He has experience in different areas related to trials in different areas in law practice, such as civil and commercial area, as well as in criminal law. Likewise, he has experience in the corporate area, advising companies in different areas and attending to the company's commercial turn needs, such as energy and telecommunications, customs, aeronautics, among others.
He began his experience in a Civil and Commercial Court, supporting legal and administrative work, and has recently worked in a Criminal Court in San Salvador. In there, he worked as a lawyer, supporting in the analysis and resolution of different transcendental cases at the national and media level.
He has developed different courses, such as Fundamentals of Constitutional Law, Fundamental Rights and the Administration of Justice, Drafting Techniques, Compliance and Good Corporate Practices. He's got also developed research and legal monitoring activities for the issuance of legal opinions on current regulations.
Education
LLM Master of Corporate International Law, Pontificia Universidad Católica de Chile, Chile (on going)
Lawyer and Notary authorized by the Supreme Court of Justice in El Salvador.
Bachelor of Laws or Legal Sciences, specialization in Private Law (cum laude), Universidad Dr. José Matías Delgado, El Salvador (2017)