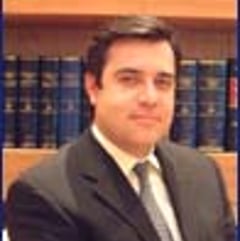 Dorotheos Samoladas
Partner

Practice Expertise
Administrative Law
Commercial Law
Corporate and Business
Contract Law
Areas of Practice
Administrative Law
Commercial Law
Contract Law
Corporate and Business
Litigation
Media
Public Procurement
View More
Profile
Education
He obtained his law degree from the Law Faculty of the University of Athens and completed post graduate studies (LLM) at Southampton University (U.K.) on E.U. Business Law, Transport and Insurance law.

Areas of Practice
Administrative Law
Commercial Law
Contract Law
Corporate and Business
Professional Career
Significant Accomplishments
Working from the start with Sarantitis, a firm with a long and well-established reputation as a corporate dealmaker in larger transactions and as one of the leading commercial litigation firms in Greece, Dorotheos Samoladas has today a wide ranging, successful practice in corporate, commercial and business law, dealing with mergers, acquisitions, joint ventures, IPO, listed companies, privatizations, all types of contracts, commercial issues, regulatory compliance, as well as a significant and busy commercial litigation practice. Dorotheos Samoladas has been involved in large, high profile litigation cases, before the Greek Courts, in the past ten years. His litigation practice includes representing clients before Greek administrative Courts, in connection with public procurement, public bidding processes and tax cases.
He has acted for public and private companies, some of Greece's leading business figures, as well as large multinational firms, banks and high-net worth individuals. He has also represented various parties before independent supervising Authorities and in government investigations.
Professional Associations
Dorotheos Samoladas is a member of the Athens Bar and the International Bar Association.
Seminars/ Presentation
Sock Exchange and Stock Holders Protection
NEGOTIATING TELECOMS CONTRACTS