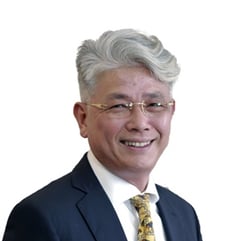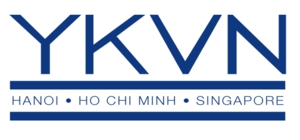 Practice Expertise
International Trade and Tax
Litigation
M&A and Corporate Restructuring
Areas of Practice
International Trade and Tax
Litigation
M&A and Corporate Restructuring
Profile
Dr. Luu Tien Dzung, formerly a Law Clerk for the Chief Justice of the Supreme People's Court of Vietnam, is a chair of YKVN's litigation practice, and also the Chairman of the Committee for International Co-operation of the Vietnam Bar Federation, and an Arbitrator at the Vietnam International Arbitration Center (VIAC).
Dr. Dzung has more than 20 years of experience in negotiating and settling complex commercial and business disputes. Before becoming a partner at YKVN Lawyers, Dr. Dzung had assisted the Chief Justice in reviewing many complex and lengthened commercial and business disputes under the cassation procedure.
At YKVN, Dr. Dzung has represented/advised state-owned, local and foreign corporations in negotiating and handling multi-million-dollar foreign trade and contractual disputes at Vietnamese Courts, as well as under VIAC, Singapore, London, ICC and US GAFTA arbitration procedures. Dr. Dzung also regularly advises multinational companies on investment, international trade, M&A, and franchising.
Dr. Dzung also acts as Chairman of a number of VIAC arbitration tribunals, adjudicating many complex disputes. In addition, Dr. Dzung was recently appointed by the ICC International Court of Arbitration an arbitrator for adjudication of a dispute between a foreign contractor and the Ministry of Transport of Vietnam.
Dr. Dzung has been recognized by Chambers Asia 2011, 2012 and 2013 as a first tier experienced and talented litigator in dispute resolution. He was also granted an Award for Most Representative Case of the year of 2012 by Vietnam Ministry of Justice Law Newspaper for a dispute he represented before the Supreme People's Court of Vietnam.
Dr. Dzung has been a scholar in several prominent programs, including the Fulbright, Stanford University's Draper Hills, and the United Nations Development Programme. He is also the author of the book Judicial Independence for the Rule of Law in Vietnam and numerous articles on prestigious magazines such as the Communist Review, National Assembly Legislative Research Journal, State and Law Journal, and the People's Court Magazine.
Bar Admissions
Vietnam Bar Federation - Member of the Standing Committee; Chairman of the Committee for International Cooperation
Hanoi Bar Association
Education
Ph.D. in Law - Institute of State and Law, Graduate Academy of Social Sciences, Hanoi (2011)
Draper Hills Summer Fellow - Freeman Spogli Institute for International Studies, Stanford University (2009)
LL.M. - University of Iowa College of Law (2000)
LL.B. - Kubansky State University College of Law, Russian Federation (1989)
Areas of Practice
International Trade and Tax
M&A and Corporate Restructuring
Professional Career
Significant Accomplishments
Awards
- Fulbright Scholarship from the U.S. Department of State (1998);
- Carroll Sample Award at the University of Iowa Law School (2000);
- Development Policy Research Scholarship awarded by the Deputy Secretary General of the United Nations (2002);
- Recognition Medal for the Development of Vietnam Lawyers Association (2006);
- Draper Hills Fellowship at Stanford University (2008).
Professional Associations
Legal Club for Enterprises, Ministry of Justice - Member of Executive Board
Vietnam International Commercial Center - Arbitrator
Visiting lecturer - Ho Chi Minh City University of Economics and Law (2013-2014)