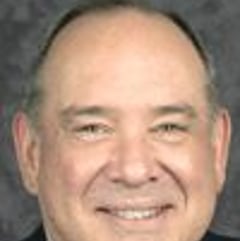 Eduardo Aguirre*
Senior Advisor

Texas, USA
Local Time: Thursday 21:29
Practice Expertise
Energy, Power and Natural Resources
Finance
International
Latin America and the Caribbean
Areas of Practice
Energy, Power and Natural Resources
Finance
International
Latin America and the Caribbean
Spain
U.S. Inbound Investment
View More
Profile
*This Haynes and Boone professional is not licensed to practice law.
Former U.S. Ambassador Eduardo Aguirre is a senior advisor to Haynes and Boone in the Houston, Texas office. He is former U.S. ambassador to Spain and Andorra. His 40-year professional career includes significant contributions in banking, government service and the boardroom. Eduardo's experience includes eight years of service in the administration of President George W. Bush in three Senate confirmed senior-level executive positions, including director of U.S. Citizenship and Immigration Services (USCIS) and acting-chairman, vice-chairman and chief operating officer of the Export-Import Bank of the United States.
Prior to his government service, Eduardo's career focused on banking for 34 years, and he retired as president of the global division of Bank of America Private Banking. He is a graduate of the American Bankers Association's National Commercial Lending Graduate School, and is a Certified Commercial Lender.
Eduardo advises the firm on wide ranging topics including international business issues in Spain, Latin America and the Caribbean, and U.S. inbound investment, banking and finance, immigration and energy.
Eduardo holds honorary doctor "Honoris Causa" degrees from University of Connecticut in Stoors, Connecticut, University of Houston in Houston, Texas, and the Universidad Tecnológica de Santiago in the Dominican Republic. He is honorary professor at Beijing Polytechnic University and The Central University for Nationalities in Beijing, China.
Education
B.S., Louisiana State University
Areas of Practice
Energy, Power and Natural Resources
Finance
International
Latin America and the Caribbean