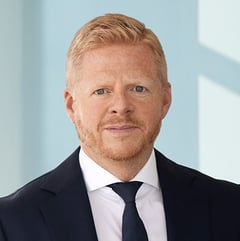 Copenhagen, Denmark
Local Time: Tuesday 16:15
Practice Expertise
Ip Law
Commercial Contracts
Counterfeited Products and Design
Copyright
Areas of Practice
Commercial Contracts
Copyright
Counterfeited Products and Design
Ip Law
Dispute Resolution
IP transactions
Life Science - Regulatory & IP
Marketing Law and Consumer Law
Patent Law
Technology, Media and Telecoms (TMT) Law
Trade secrets
Trademarks and Domain Names
View More
Profile
Emil Jurcenoks advises on Marketing Law and Consumer Law, IP Law and general disputes and litigation.
Emil is head of our Marketing Law and Consumer Law team that provides advice on all aspects of marketing and consumer law, including with regard to the planning of marketing activities and conflicts between businesses or in relation to authorities.
Emil further advises on all aspects of IP law, focusing in particular on copyright law, design law, trademark law and trade secrets as well as conflicts and litigation within this area, and has extensive experience from his time as an assistant judge at the Danish Supreme Court and at the Danish Maritime and Commercial High Court (the Danish court of first instance in respect of IP matters) during the period 2012-2015. 
In addition, Emil advises on general disputes and litigation.
Finally, Emil advises on and handles disputes involving media law.
Education
2009 Admitted to the bar, 2007-2009 Tutor, Law of Property, University of Copenhagen, 2006 Master of Laws, University of Copenhagen, 2005 University of Melbourne Law School
Areas of Practice
Commercial Contracts
Copyright
Counterfeited Products and Design
Ip Law
Dispute Resolution
IP transactions
Life Science - Regulatory & IP
Marketing Law and Consumer Law
Patent Law
Technology, Media and Telecoms (TMT) Law
Trade secrets
Trademarks and Domain Names
Professional Career
Professional Activities and ExperienceAccolades
2020 2021 2022 Legal 500
2019 Legal 500
Articles
Chapter on Danish Law, "Enforcement of Intellectual Property Rights through Border Meassures - Law and Practice in the EU", Oxford University Press, 2011 (co-author)
"Den kendetegnsretlige regulering af annoncørers brug af søgeordsreklamer" (The regulation of advertisers' use of search word advertising under the Danish law on destinctive signs), the Danish Weekly Law Reports (UfR) 2010B.279
"Erstatning ved konkurrenceretsovertrædelser - udvalgte problemstillinger" (Damages in Case of Breach of Competition Law - Selected Problems), Justitia No. 4, 2007 (prize paper - first prize in law, the Danish Competition Authority 2006)
Meet our Firms and Professionals
WSG's member firms include legal, investment banking and accounting experts across industries and on a global scale. We invite you to meet our member firms and professionals.