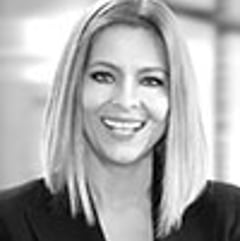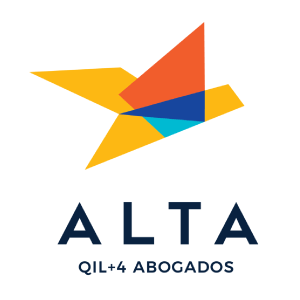 Guatemala, Guatemala
Local Time: Tuesday 17:39
Practice Expertise
Areas of Practice
WSG Practice Industries
WSG Leadership
Employment and Labor Group - Member
Profile
Evelyn is a partner and director of the Labor and Employment Law Department at QIL+4 Abogados.
She has extensive knowledge and experience in labor and employment law matters and is praised for her effective labor-related dispute resolution advice. Among her work, she has special expertise in employment negotiation, structures and hiring; remuneration schemes and employment-related litigation and advice.
Her practice areas include labor and employment, immigration, social security regulations, employment negotiation and termination of employment relationships, collective bargaining, Alternative Dispute Resolution and labor litigation, pension plans, and employment negotiation, among others. She also has ample experience coordinating all labor-related aspects of due diligence in acquisitions, either representing the purchaser or the seller.
She authored the "Guía Práctica para la Resolución de Conflictos Laborales" ("Practical Guide for Labor Dispute Resolutions") sponsored by the United States Agency for International Development (USAID), Citizen Access to Labor Justice Program, executed by PACT, in coordination with Rafael Landívar University in 2011 and the "Manual Laboral" ("Labor Manual") sponsored by the Independent Banana Producers Association, (APIB) in 2012.
She is a recipient of the Alternative Dispute Resolution Program Scholarship, Program for Peace, USAID, 1997.
Evelyn has been a professor of law on Labor and Employment Law and Alternative Dispute Resolution at Rafael Landivar University and has acted as consultant for governmental entities and private companies.
She was a representative for Rafael Landivar University, Guatemala in the "Guatemalan Labor Justice Strengthening Commission," and has been a counselor for many local and international companies, institutions, and organizations on issues related to labor and employment law, and Alternative Dispute Resolutions.
Evelyn is a founding partner at QIL+4 Abogados in Guatemala. Previously she was a partner at Quiñones, Ibargüen, Luján & Mata, S.C. from 2009 to 2014 after working as an associate there since 2005. She started her practice as an associate attorney at Roberto Cervantes, Servicios and Cervantes, Medrano y Villacorta in 1992 working on labor and employment matters.
Education
She obtained her law degree from Universidad Rafael Landívar in 2001. She has also taken courses at Universidad of Loyola (Business Diploma, Arbitration and Conciliation 1996), and at Salamanca University, Spain (Postgradute Studies in General Taxation Law, 2003).
Professional Career
Significant Accomplishments
She was recipient of a Scholarship for the Alternative Dispute Resolution Program, Program for Peace, USAID, 1997. She is a member of the Guatemalan Association of Labor Law, founder and member of the Guatemalan Alternative Dispute Resolutions Institute, and member of the Labor Committee of the American Chamber of Commerce (AMCHAM). She has taught Labor Law at Rafael Landívar University. Ms Rebuli has also acted as consultant for first rate order governmental entities.
Meet our Firms and Professionals
WSG's member firms include legal, investment banking and accounting experts across industries and on a global scale. We invite you to meet our member firms and professionals.