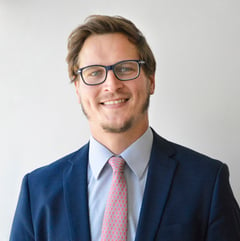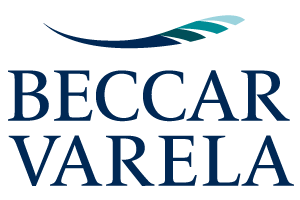 Practice Expertise
Capital Markets
Banking & Financial Institutions
Bankruptcy, Insolvency & Restructuring
Mergers & Acquisitions/Corporate
Areas of Practice
Banking & Financial Institutions
Bankruptcy, Insolvency & Restructuring
Capital Markets
Mergers & Acquisitions/Corporate
Profile
Felipe Videla is a partner at Beccar Varela, having joined the firm in 2011. He focuses on corporate and financial law. He also has extensive experience in Capital Markets. He has participated in various corporate and banking transactions, including project financing for local and international clients, advising financial institutions and companies in complex debt restructuring processes, and assisting clients in solving corporate disputes. He has advised most of the leading banks in Argentina. He has advised local and international clients on transactions such as debt securities, syndicated loans, IPOs, tender offers, trusts, pension funds, investment vehicles and asset management, SPVs, and sale of asset portfolios, among other areas.
Felipe has also advised local and international clients on the fulfillment of their registration requirements, disclosure, and other obligations before the local SEC (Comisión Nacional de Valores) and on different proceedings initiated against clients by the local SEC, such as disciplinary proceedings. Felipe has also assisted clients in all types of business arrangements, including joint ventures, commercial contracts, shareholding matters, etc. He has acted as internal counsel in several companies in representation of the firm.
Education
Felipe obtained his Law degree from Universidad Catolica Argentina (graduated with honors, 2010) and his Master's degree in Economic Business Law from the same university (graduated with honors, 2021). In 2008 he participated in an exchange program at the University of Illinois at Champaign-Urbana. Additionally, he pursued post-graduate studies in Banking Law and Finance from the Universidad Católica Argentina and the Universidad Austral.

He worked as a foreign associate at Mattos Filho, Veiga Filho, Marrey Jr. e Quiroga (Sao Paulo, Brazil, 2016).
Areas of Practice
Banking & Financial Institutions
Bankruptcy, Insolvency & Restructuring
Mergers & Acquisitions/Corporate
Professional Career
Professional Associations
International Bar Association