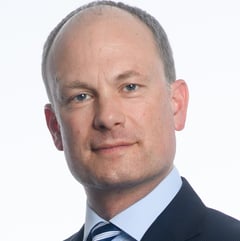 Helge-Torsten Woehlert
Partner

Munich, Germany
Local Time: Saturday 10:51
Practice Expertise
Commercial Contracts
Corporate Law
Corporate Litigation
French Law / French Clients
Areas of Practice
Commercial Contracts
Corporate Law
Corporate Litigation
French Law / French Clients
Joint Ventures
Mergers and Acquisitions
Private Equity
Reorganisation [of group of companies]
Stock Corporation Law
View More
WSG Practice Industries
WSG Leadership
Mergers & Acquisitions Group - Member
Private Equity Group - Member
Profile
Dr. Helge-Torsten Woehlert is an Equity Partner at the Munich office of the German law firm Heuking Kuhn Luer Wojtek. He specialises in mergers and acquisitions, corporate law, corporate reorganisations, joint ventures and corporate litigation.
Helge has a particular expertise in multi-jurisdictional M&A, cross-border corporate reorganisations and complex cross-border corporate litigation.
Besides, Helge also has significant experience as an in-house lawyer having completed a secondment (acting as general counsel) with a multinational group in the chemical industry.
Helge lectures Civil, Commercial and Corporate Law at the University of Applied Sciences Fresenius in Munich and has been recommended consistently by Legal 500 in the field of "Corporate and M&A".
Bar Admissions
Admitted to the Bar since 2005, Munich
Education
University of Oxford, United Kingdom
University of Passau, Germany, PhD thesis on (international) Reorganisation (of group companies)
Legal Trainee in Berlin, London and Paris
Legal Language Proficiency Certificate in English and French
Scholar of the German National Academic Foundation

Areas of Practice
Commercial Contracts
Corporate Law
Corporate Litigation
French Law / French Clients
Joint Ventures
Mergers and Acquisitions
Private Equity
Reorganisation [of group of companies]
Stock Corporation Law
Professional Career
Professional Associations
International Bar Association
German Bar Association (DAV)Anglo Bavarian Club, MunichOxford University SocietyMunich Lawyers Association
Club economique franco-allemand de Baviere
DFJ - Deutsch-Franzoesische Juristenvereinigung e.V.
Seminars
Lecturer for Civil, Commercial and Corporate Law at the University of Applied Sciences Fresenius in Munich since 2009
Professional Activities and Experience
Weiss Walter Fischer-Zernin, Munich
Hengeler Mueller, Berlin
Assistant Lecturer at the University of Passau, Chair for Civil, Commercial and Business Law, as well as Chair for Civil, International Private and Comparative Law
Articles
- EU will Unternehmensumbauten erleichtern, Interview im Finance Magazin, 22. August 2018
- Legal Forms of Doing Business, Doing Better Business (2017)
- Schadensersatz nach UN-Kaufrecht bei unberechtigter Vertragsaufhebung, GWR 2013, p. 163
- Die neue Mobilitaet von Gesellschaften in Europa nach "Vale" und "National Grid Indus"
GWR 2012, p. 432
- EU Verordnungen geniessen beim Einfrieren von Geldern gegenueber einer Exekutiv Order des Praesidenten der USA Anwendungsvorrang, GWR 2011, p. 340
- Generalanwalt haelt Internet Gluecksspielmonopol fuer inlaendische Gesellschaft auch bei intensiver Werbung fuer moeglich, GWR 2011, p. 191
- Darlehensrueckgewaehr einer GmbH an auslaendischen Gesellschafter unmittelbar vor Insolvenzantrag ist nach deutschem Recht anfechtbar, GWR 2011, p. 72
- Debt Mezzanine Swap Koenigsweg fuer die Restrukturierungsfinanzierung?, BB 06/2010, p. 299
- Beschluss ueber die Liquidations­bilanz darf auf Grundlage der allgemeinen Mehrheitsklausel einer Publikums-GbR erfolgen, GWR 2010, p. 399
- Gestaltungsfreiheit und Glaeubigerschutz bei Spaltungen, Peter Lang Verlagsgruppe, 2010
- Abberufung eines Geschaeftsfuehrers (Director) durch die Ltd. & Co. KG, GWR 2010, S. 193
- Haftungsbeschraenkung der Gesellschafter bei im Ausland gegruendeter Gesellschaft mit deutschem Sitz, GWR 2009, p. 417
- Umzug von Gesellschaften innerhalb Europas eine systematische Darstellung unter Auswertung der Entscheidungen "Cartesio" und "Trabrennbahn" GWR 2009, p. 161
- Faelle und Loesungen zum "kleinen Schein" im BGB in: Woehlert/Brauer/Deeg/Herwig (Editors), Richard Boorberg Verlag, 2008
- Die "Service Entscheidung" des EuGH "sudden death" fuer Societas Europaea und Richtlinie zur grenzueberschreitenden Verschmelzung und Wegbereiter fuer grenzueberschreitende Spaltungen?, WM 2007, p. 580
- Societas Europaea Der Siegeszug des deutschen Mitbestimmungsrechts in Europa?, NZG 04/2006, p. 121
- Umwandlung in: Buehner (editor), Managementlexikon, 2001
- Formwechsel in: Buehner (editor), Managementlexikon, 2001
Meet our Firms and Professionals
WSG's member firms include legal, investment banking and accounting experts across industries and on a global scale. We invite you to meet our member firms and professionals.