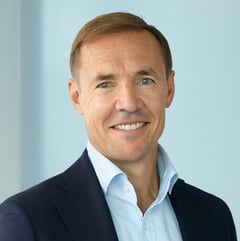 Henrik Rossing Lønberg
Partner, LL.M.

Copenhagen, Denmark
Local Time: Tuesday 17:08
Practice Expertise
Banking and Finance
M&A
Capital Markets
Areas of Practice
Banking and Finance
Capital Markets
M&A
WSG Practice Industries
WSG Leadership
Mergers & Acquisitions Group - Member
Private Equity Group - Member
Profile
Henrik Rossing Lønberg is a partner in Plesner's Corporate Finance Team and has extensive experience in M&A, securities law, capital markets law, financial institutions and corporate governance. 
Henrik has specialized in corporate finance since 2001 and has provided advisory services in 185+ M&A transactions.  

Henrik Rossing Lønberg has long ago become a key player and house-hold name on the Danish M&A scene representing many prominent private equity funds and blue-chip corporations. 

Henrik has been involved in a significant number of the largest, most complex, sophisticated and innovative deals on the Danish M&A market, not only recently, but throughout the last two decades. During the past 15 years, Henrik has been one of the most active (top 3) and experienced legal advisors in Denmark in the field of mergers and acquisitions (source: mergermarket.com, measured by number of transactions), and during the same period he has been one of the most active lawyers in the Nordic region.

Through his LL.M. degree from Harvard Law School (2001), his licence to practise law in New York and his subsequent employment at White & Case (New York) for more than four years (2001-2005), Henrik has acquired in-depth knowledge of and extensive experience in cross-border transactions. Henrik has continued to nurture his vast experience and network since his return to Denmark. A considerable part of Henrik's client portfolio is international. 

Henrik is the chairman of Plesner's Committee for International Relations and is recognized as a market leader in Chambers Global, Chambers Europe and Legal500.

Highlights

Nordic Capital - acquisition of Riskpoint
Agilitas - acquisition of NNIT's infrastructure and outsourcing business
Axcel - acquisition of Aspira (through ProData)
FSN Capital - acquitision of Epista Life Sciences
Hg Capital - sale of ITM8 to Axcel
Kirk Kapital - investment in Cookie Information
Marlin - sale of an interest in Medius to Advent
Triton - acquisition of Padel Club Denmark 
A.P. Møller Holding A/S - acquisition of Nissens Cooling Solutions A/S from Nissens A/S
Triton - acquisition of FairWind A/S
Axcel - acquisition of Emagine
Noble Corporation - merger with the Drilling Company of 1972 A/S
Axcel - acquisition of ProData
Copenhagen Infrastructure Partners - sale of equity stake to Vestas Wind Systems A/S
Kirk Kapital - sale of Globeteam
A.P. Møller Holding - acquisition of KK Wind Solutions from Solix
Marlin Equity Partners - acquisition of Unifaun AB and subsequent merger with Consignor Group A/S
FSN Capital - sale of Fitness World to Puregym
FSN Capital - acquisition of Netcompany and the subsequent listing of Netcompany
Investor AB - sale of Aleris AB to Triton
Marlin Equity Partners - acquisition of Medius from Novax AB
Nordea, Danske Bank, Arbejdernes Landsbank, SEB and Jyske Bank - sale of LR Realkredit to Nykredit
Danske Bank A/S, Nordea, Jyske Bank and Danmarks Nationalbank - sale of 70 equity stake in VP Securities A/S to Euronext NV
Danske Bank, Danmarks Nationalbank, A.P. Møller-Mærsk and Nordea Bank - sale of Danish Ship Finance to Axcel, PFA and PKA
Danmarks Nationalbank, Danske Bank, Nordea and 63 other banks - sale of Bankernes Kontantservice to Loomis
Agilitas Private Equity - acquisition of Teracom A/S from Teracom AB
Umicore - acquisition of Haldor Topsøe's heavy duty diesel and stationary catalyst business 
Marlin Equity Partners - acquisition of Bluegarden from Danske Bank, Nordea and a number of other banks and the subsequent sale to Visma
Verisure - acquisition of Falck's Nordic alarm portfolio
Alipes - sale of EET Europarts to FSN Capital Partners
Flying Tiger - sale of Flying Tiger to EQT
Saxo Bank A/S - sale of 19.9 equity stake to Sampo Plc
Mid Europa Partners - sale of Norican Group to Altor
Ørsted - raising of DKK 11 billion worth of new share capital in Ørsted (DONG Energy) from Goldman Sachs, the Labour Market Supplementary Pension Fund and PFA in one of the largest private placements in Europe ever
Danfoss A/S - acquisition of SMA Solar Technology AG
Bar Admissions

Member of the panel of experts set up by the Legislative Drafting Committee of the Danish Bar and Law Society on company law and acquisitions
Treasurer at Harvard Law School Association of Europe
New York Bar
Education
2005-2011 Bruun & Hjejle
2001-2005 White & Case LLP, New York
2004 Deutsche Bank, Corporate Investments
2001 LL.M. (Master of Law), Harvard Law School
2000 Admitted to the Danish bar
1997-2000 Jonas Bruun (now Bruun & Hjejle)
1996 White & Case LLP, Moscow
1996 Master of Laws, University of Copenhagen
Professional Career
Professional Activities and ExperienceAccolades
2021 2022 Legal 500
2022 Chambers Global
2017 2018 2019 2020 2021 2021 2022 IFLR
2021 Chambers Global
2020 Legal 500
2020 Chambers Global
2019 Chambers Global
2018 Chambers Global
2017 WhosWho
2017 Chambers Global
2016 Chambers Global
2016 WhosWho
2015 Chambers Global
2015 Expert guides
2013 Chambers Global