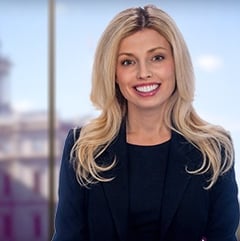 Jamie Zaniewski
Government Policy Advisor

Michigan, USA
Local Time: Saturday 03:50
Practice Expertise
Government Policy & Practice
Health Care
Hospitals and Health Care Systems
Areas of Practice
Government Policy & Practice
Health Care
Hospitals and Health Care Systems
Profile
Jamie Zaniewski is a Government Policy Advisor in Dykema's Lansing, Michigan office. Mrs. Zaniewski specializes in health care, insurance, nonprofits, licensing and regulated industries. Through her diverse experiences working in the non-profit sector, legislature and executive office, she brings a unique perspective to formulating solutions.
Prior to joining Dykema, Mrs. Zaniewski served as a senior strategy advisor for Governor Rick Snyder, advising him on health care, insurance and the Michigan Department of Health and Human Services budget. Prior to being appointed to her role in the executive office, she served as a policy advisor to both senate majority leader Arlan Meekhof and senate majority leader Randy Richardville. During her tenure in the Senate Mrs. Zaniewski advised republican caucus members on matters related to insurance and regulatory reform. Her work included drafting, analyzing, and shepherding legislation. Mrs. Zaniewski also served as the Licensing and Regulatory Affairs (LARA) senate appropriations subcommittee advisor. In this role she oversaw the LARA budget through the appropriation process. Prior to coming to Lansing, Mrs. Zaniewski was the contract administrator at one of the state's largest health systems. In this role she negotiated hospital, transplant and home health insurance contracts.
Mrs. Zaniewski has a master of public policy degree from Pepperdine University and a bachelor of arts degree in political science from Western Michigan University.
Education
Pepperdine University, Master of Public Policy (M.P.P) Western Michigan University, B.A.
Areas of Practice
Government Policy & Practice
Hospitals and Health Care Systems