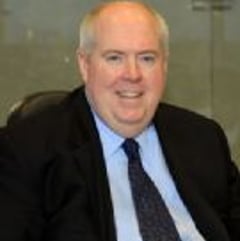 Texas, USA
Local Time: Thursday 10:13
Practice Expertise
Finance
Private Clients and Estate Planning
Areas of Practice
Finance
Private Clients and Estate Planning
Profile
For more than 25 years, Haynes and Boone commercial clients have looked to Jeffrey L. Curtis for his experience in a wide variety of their domestic and international transactional matters, all with a careful eye to balancing the client's objectives with the cost of transaction. Jeff has developed extensive experience in borrower and lender representation in all forms of commercial finance transactions.
Jeff has structured, negotiated and documented corporate and middle-market syndicated and commercial credits, problem loan workouts, restructurings, enforcement actions, and settlements. He has been equally as involved in debt sales and acquisitions, as well as equipment leasing/financing transactions.
Prior to attending law school, Jeff was a professional staff member of an international accounting firm. He is a frequent lecturer on secured transactions under the UCC and a Licensed Certified Public Accountant within the state of Texas.
Bar Admissions
Texas
Education
J.D., Baylor University, 1988
B.B.A., Abilene Christian University, 1983, magna cum laude
Areas of Practice
Private Clients and Estate Planning
Professional Career
Significant Accomplishments
Co-agent lenders in a $500,000,000 syndicated unsecured revolving line of credit (with swing-line and letter of credit sub-facilities) to national data processing outsourcing company.
Lessors and lessees on a variety of equipment leasing transactions, primarily master leasing structures.
Multi-national asset-based lender in a revolving line of credit (with letter of credit sub-facility) to international manufacturer and distributor. Included guarantees from six foreign corporations.
International airline reservation firm in domestic and international technology licensing, systems integration, outsourcing and development agreements.
Logistics management firm in providing outsource logistical services to two international electronics manufacturing concerns.